10 Tips to Help Your Pet Have an Amazing Holiday Break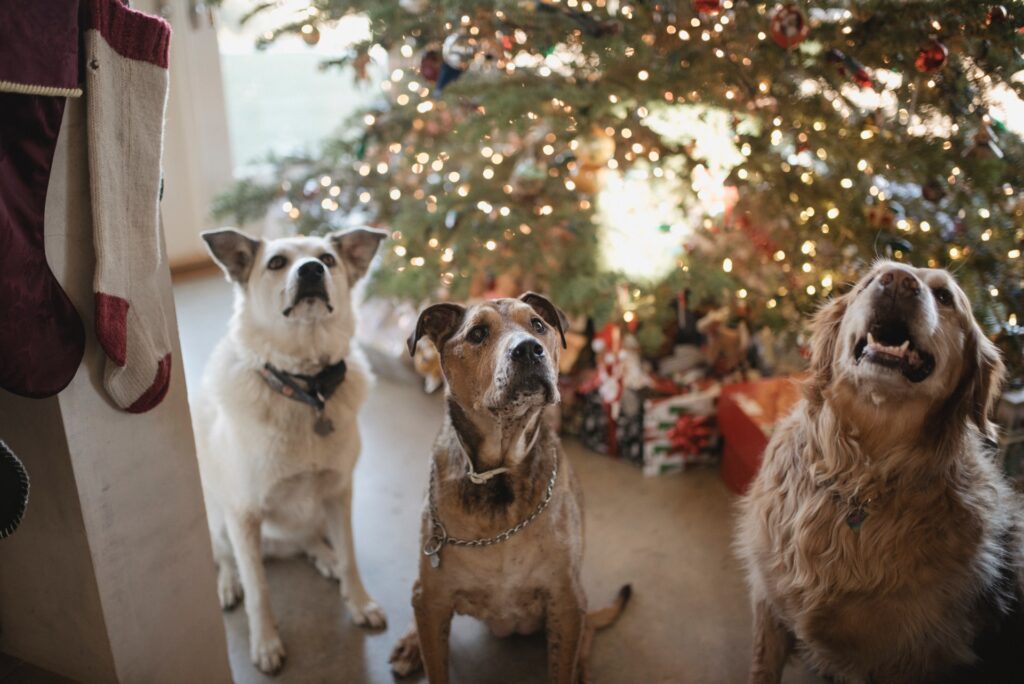 Holidays offer a great opportunity to spend quality time with family and friends – and that includes pets! It's important to remember, however, that the kind of fun humans enjoy at Christmas and New Year might not be so much fun for the pet you live with.
With a bit of care and consideration, though, you can make sure the holidays are great fun for your pets too. These ten top tips for keeping pets happy at Christmas will set you on the right track.
1. Keep the noise down
Christmas and New Year are noisy, with people, music and games all adding to the decibels. For cats and dogs, it may simply be a case of looking for a quiet spot, and many dogs will be perfectly happy at the centre of the party. Caged animals such as budgies, finches, parrots and small mammals don't find it so easy to escape the noise, though.
If possible, cages should be placed in a quieter part of the house if there is a party taking place in the main room. If the cage can't be moved – if it's built in, for example, or simply too large to relocate – you'll have to take that into consideration, making sure the noise isn't too excessive for your pet.
2. Ban the fireworks!
The biggest bang comes from fireworks. No pet enjoys explosions, and some simply head for a safe corner and sit it out. Many cats and dogs, however, become genuinely terrified by the noise, and in extreme cases they may need to be sedated. Unless your pet is a new one, you will know how they react to fireworks, and will be able to take appropriate precautions. If you are the owner of a very nervous cat or dog, or if you have chickens or other pet animals in the garden, don't turn your garden into a firework and bonfire display site!
3. Go easy on the treats
There's lots of food around at Christmas. Your dog will probably be happy to eat leftovers and treats all day, given the chance, but this does not make it a good idea. As far as your dog is concerned, it's best to treat Christmas Day and other festive times like any other day, perhaps with a simple treat such as some turkey skin with the evening meal.
The same applies to other pets; and you need to make sure that everyone knows the rules. A well-meaning guest might try to feed pretzels and salted peanuts to the hamsters and gerbils, or pieces of Christmas cake to the pet birds. These human snacks will bring no benefit to your pet, and some items are highly toxic. Dogs, for example, cannot eat chocolate or raisins. 
The rule of thumb is simple here and is one familiar to anyone who has ever visited a zoo – Do Not Feed the Animals!
4. Hang on to some routine
During the holiday season it's easy to lose your routine. You'll probably be in bed late, up late, and preoccupied with children, guests, or people in the community who need a bit of extra Christmas cheer. With all that other stuff going on, there's a danger that you might forget to refill the pets' food bowls, close the hen house door, skip the dog walk, or lose all track of where the cat's got to. 
It's simple to add a reminder to your Christmas and New Year to-do list – Feed the Pets, Walk the Dog, etc. Perhaps you could get someone else to do the dog walk, if you're too busy?
You also need to remember that cage birds like to have lights-out in the evening, so make sure your late party doesn't turn into an all-nighter for the budgies, finches and parrots, too. If the room isn't too noisy, a cage cover might suffice; otherwise, relocating the pet cage will be the best option.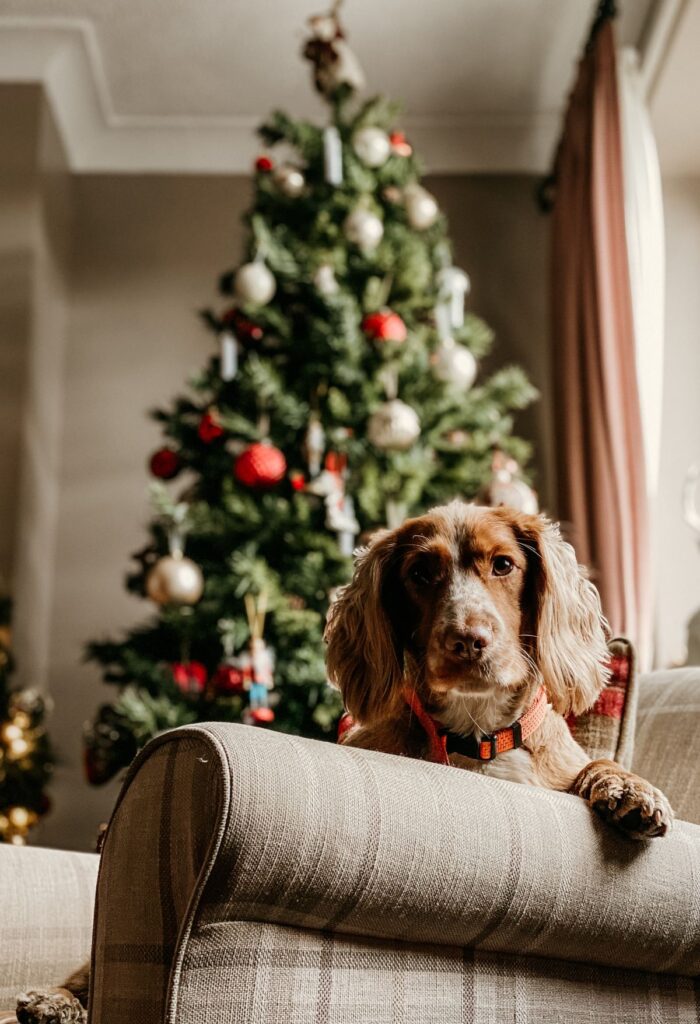 5. Minimising stress caused by visitors 
Unless you have the type of dog that loves big crowds and new people, chances are that your pet will not want lots of fuss from your visitors over the holiday season. Cage-rattling and pet chasing are things your young visitors may need to be warned against.
6. Don't take the pets with you
If you're travelling away for Christmas, arrange for someone to look after your house and garden pets. For cats and dogs, the cattery or local kennels is a good alternative, although you'll need to book well in advance as they are usually busy at this time of year. 
The only pet you should consider taking away with you for Christmas is your dog – and you should only do so if your dog is happy away from home with other people (and possibly their pets). Some dogs just enjoy being with you and meeting people, others treat familiar places as a second home, while some dogs will be traumatised by the whole process. You're the one who know your dog best, so you need to act appropriately.
7. Watch the temperature
If pets are being placed in rooms away from the Christmas party, or are being left outside, make sure it's not too cold for them. Even a hardy cat or dog will need a snug bolt hole in a shed or other sheltered space if they are going to spend the day comfortably in the great outdoors. For birds, you need to make sure the room you put them in is neither too hot nor too cold.
8. Tidy the mess
The Christmas season tends to involve lots of pet hazards, such as wrapping paper, bows, ribbon, tinsel, and various bits of plastic. To avoid these items ending up in your pet's mouth or wrapped around their heads and legs, get everything tidied away once the presents have been opened.
9. Protect the Christmas tree!
A Christmas tree can sometimes be bashed by wagging dog tails, and an adventurous cat may try to climb to the top. It's a good idea not to have heavy decorations high up in the Christmas tree, as these could easily fall and break, and nothing fragile (or valuable) should be kept within reach of that excited tail!
10. Be careful with new pets
If a new pet is part of your Christmas plans, make sure they have been introduced to any other free-roaming pets you may have. This will avoid confrontations and potential chaos. The house should be made pet-proof, too, and you should make sure you have all the food and equipment you need for the newcomer. 
A new pet can enjoy Christmas and New Year, as long as you don't neglect them or put them in situations that could make them uncomfortable. Stick to these basic rules, and pets and pet owners will all be having happy holidays together.
This entry was posted in Christmas
---