Chicken Sitter Essentials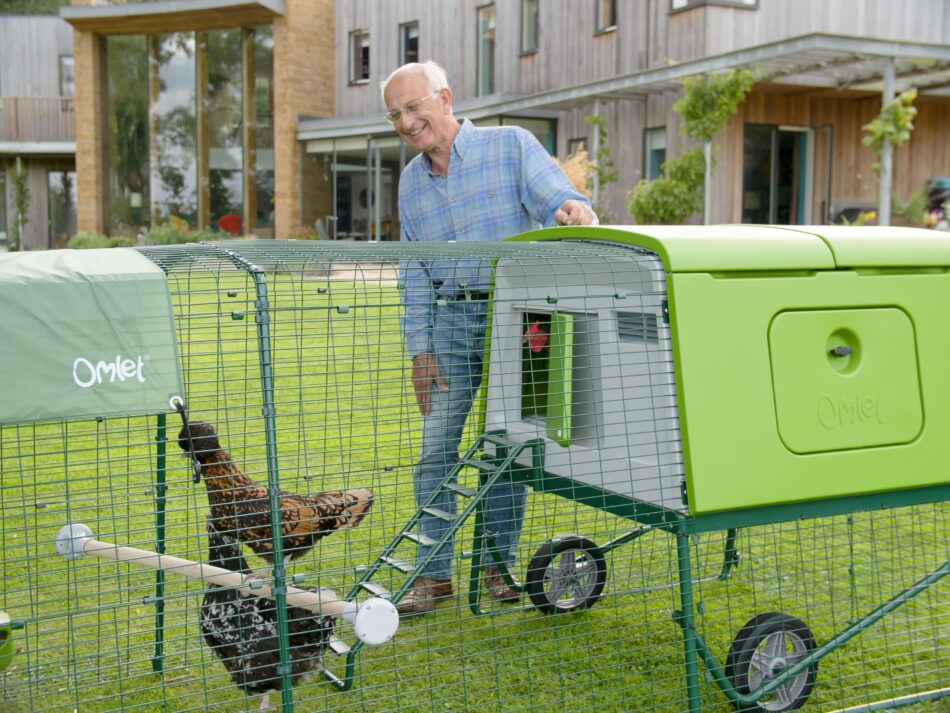 What's there not to love about a little autumnal getaway from the hustle and bustle of daily life? Long walks in the countryside with the crunching of crisp leaves beneath your feet, or maybe for you it's endless hours inside relaxing and avoiding the elements and enjoying the sound of chirping birds from the comfort of a cosy cottage. Speaking of…what about the chickens at home?!
If you didn't make it on a summer holiday this year, you may have never experienced being away from your feathered friends for more than a few hours. So, what exactly do you do when you've made the decision to leave your chickens?
What is a chicken sitter?
Babysitters, dog sitters, and even cat sitters are terms we're all familiar with, but what about a chicken sitter? Just as you would when leaving beloved fido for a few days, a chicken sitter is a trusted individual or group that can take care of your chickens in your absence. This might be a friend, neighbour, family member, or even someone from a reputable, trusted chicken sitter directory.
How long can chickens be left alone for?
Leaving your flock to their own devices is a bit different to leaving another pet such as a dog or cat at home. These amazing animals are pretty self-sufficient, so can be left alone for up to 3 days before you should have to consider a chicken sitter. This being said, it won't do your chooks any harm either, should you want someone to keep a beady eye on them even if you're only going away for the night! Most importantly, chickens need constant access to food and water that won't run out, and enough space in their enclosure to move around.
Whilst chickens are relatively low-maintenance, we still know just how important it is to you to make sure your feathered babies will be well looked after when you're not there. That's why we've compiled a list of these essentials that will help not only the lucky chosen chicken sitter, but also for you to feel reassured, and of course for your chooks to remain safe, comfortable, and happy during your time away, regardless of how experienced (or inexperienced!) your chicken sitter is. Now, are you ready to bid bye-bye to the girls for a few days? Here are the essentials.
The essentials
A secure chicken coop
The best way to make sure your chickens are safe is with a predator-resistant coop such as the Eglu Cube from Omlet. Thanks to the unique anti-tunnel skirt, pesky predators will be deterred from trying to break or dig through the coop, meaning that you can be assured that your hens will have the best levels of protection whilst you relax on holiday. Take a read of our How Strong Are Eglu Cube Chicken Coops? where our Eglu Cube chicken coop was really put to the test (p.s. It survived a black bear attack!).
As well as being incredibly secure, all of the Eglu chicken coops have been expertly designed to be super simple to clean. So whether your hens are in the capable hands of an eggspert chicken keeper or amateur Auntie Alice, looking after chickens has never been easier. The Eglu Cube's smooth, wipe-clean surfaces and slide-out droppings tray mean that your chicken sitter can have your hens' home sparkling clean in just minutes! Watch this clip to see how sensationally speedy Cube coop cleaning can be.
Hentertainment
It's key to make sure that your chickens stay hentertained whether you're there or not. Having bored chickens can lead to unwanted behaviour such as egg eating, so it's important to keep their brains mentally stimulated. And just as with other pets, you can encourage this through play. Make sure that your hens have an unrivalled garden setup before your travels, which can be created using toys such as the Caddi Treat Holder and Pendant Peck Toy, which can easily be refilled by your chicken sitter. Not only do chicken toys provide chooks with hours of entertainment, but also help to improve coop hygiene by keeping food off the ground – even less cleaning for your chickens' provisional parent!
Poultry playground essentials
Another great addition for your hens before you go is the PoleTree Customisable Chicken Perch. Choose the perfect perch kit for your flock, assemble it in a few simple steps, and your chickens will do the rest! It's a great opportunity for your chickens to show off their impressive perching skills to their sitter too!
If you're happy to keep your chickens free ranging with your chicken sitter, the Freestanding Chicken Perch will suit your poultry playground perfectly. Just like the Poletree Chicken Perch, the Freestanding Chicken Perch is completely customisable, so will keep your chickens hentertained, with the perches adjusted to their abilities and needs. Don't forget to set up your perch before heading off, and give your hens the chance to get used to their new accessory.
An automatic chicken coop door
An automatic chicken coop door is next on our chicken sitter essentials list. This is a must-have if you want to ensure your hens' routine remains the same whilst you're away. Omlet's Autodoor allows users to choose from 3 unique settings to fit their lifestyles. Opt for the light setting and your Autodoor can be automated to close at dusk and open at dawn. The time setting means that you can choose an exact time for the door to open and close, whilst the manual setting gives chicken keepers the option to control the door however they wish.
This makes the Autodoor perfect for when leaving your chickens with a sitter, knowing that you can still remain in control of bantam bedtime. What's more, the Autodoor has built-in safety sensors, meaning that you needn't worry about any feathery obstructions getting trapped.
If you haven't quite got your hands on an Eglu chicken coop just yet, then the Autodoor can still be attached to any wooden chicken coop, maximising the security of your chickens' enclosure whilst you're on holiday.
The ultimate thank you gift!
You've made it a week away from your chickens! No doubt, you've missed your flock tremendously but know that they have been left in capable hands following our chicken sitter essentials guide! By now, your chicken sitter is already convinced to get a few of their own (if they haven't already!), but it's also time to say thanks with the ultimate thank you gift, and what better than a kitchen accessory to store the delicious eggs your hens have been laying all week.
Omlet's Egg Skelter is a great choice, coming in 3 colours to fit the design of any home. It's also an eggcellent way of keeping hens' eggs in date order, to ensure optimum freshness. Alternatively, go for the Egg Ramp as the ultimate chicken sitter thank you gift. The bold design stores up to 12 eggs and conveniently keeps them at room temperature.
Leaving any pet behind isn't easier, regardless of how long you decide to go away for. Most importantly, is that you are confident in who you have decided to leave your chickens with, But with these chicken sitter essentials, it will mean happy holidays for you and as less stress as possible for your chooks!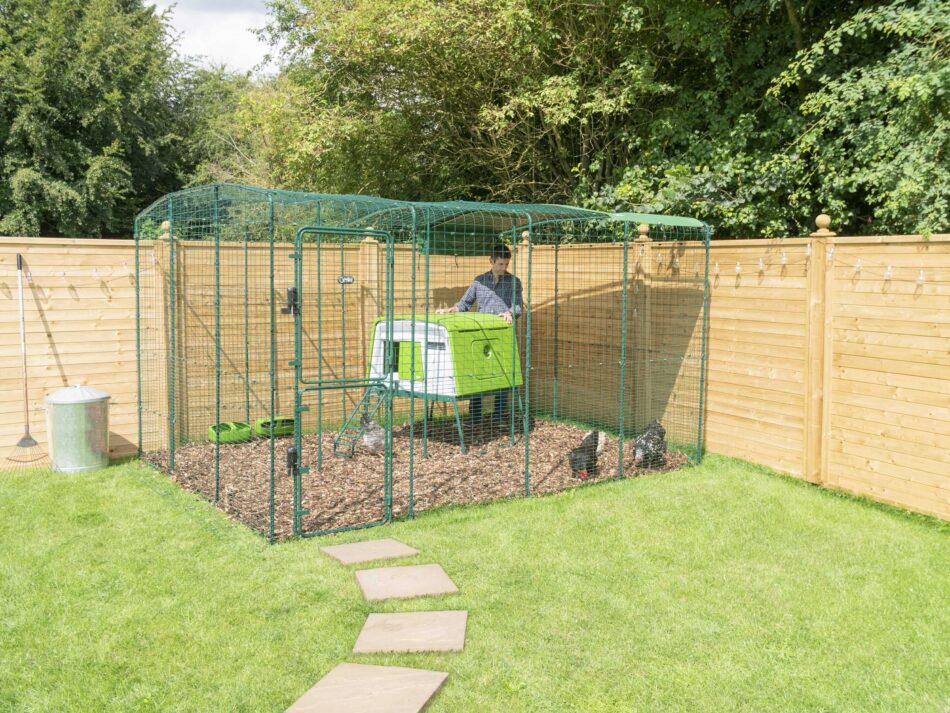 This entry was posted in Chickens
---