Whether you're buying a present for an animal loving child or for your own little pet, we've got the perfect gifts, big and small. Check out these top tips, now at an amazing price in the Omlet Black Friday Sale! 
Shelters and Play Tunnels
Give your rabbits or guinea pigs something fun to play with on their run this winter with Zippi Shelters and Play Tunnels. Available in green or purple, the shelters are a great way of providing a safe and secluded place for your pets to hide, or as a platform they can jump onto and watch the world go by. 
The play tunnels can be placed independently anywhere on the run for your pets to chase each other through, or be connected to the shelters to create a maze that mimics their wild burrows. Entertainment and safe spot all in one!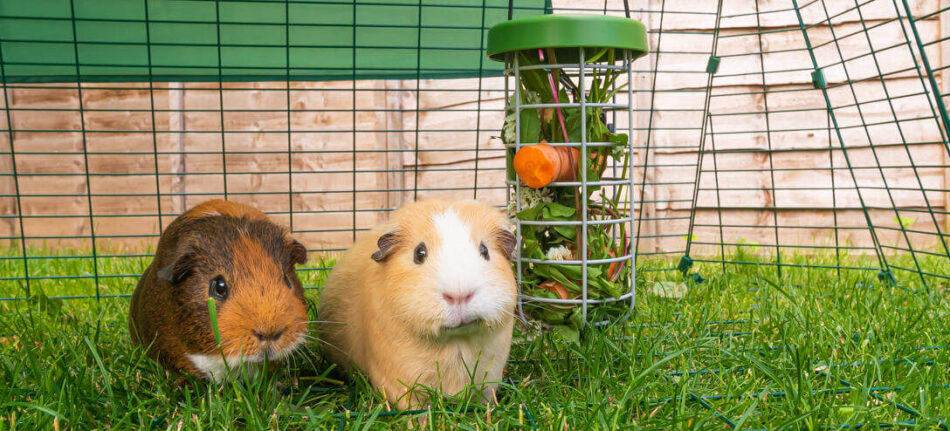 Caddi
The Caddi Treat Holder is the perfect stocking stuffer for chickens, rabbits or guinea pigs, or their owners. The Caddi can be filled with a range of pet appropriate treats, and will swing as the animals peck or bite the treats. It's the ideal both mental and physical challenge, with the added bonus of a tasty reward! 
Hung from the roof of your hutch and run, the height of the Caddi can easily be adjusted, and it's super easy to remove it for refilling and cleaning.
Qute Hamster and Gerbil Cage
The Qute allows hamster and gerbil owners to get closer to their pets. The modern design means you will be happy to display the piece in your kitchen or living room, and the large, crystal clear bedding tray makes it easy for pet owners of all ages to see what their pets are up to. The bedding tray also offers a convenient way of getting your hamster or gerbils out of the cage for playing, socializing and exercise.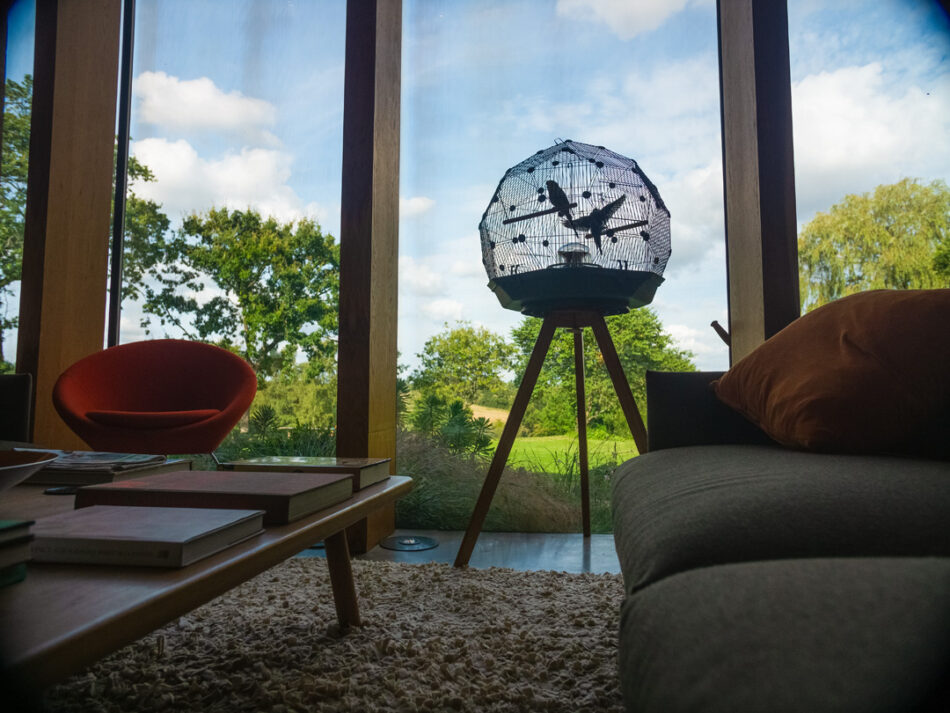 Geo Bird Cage
Upgrade your parakeet/budgie or other small birds' home this winter with the stunning Geo Bird Cage. The Geo has got everything your bird needs to become a natural part of the home, and you can accessorize with baths, mirrors and toys for your pets to enjoy.
Eglu Go Hutch 
Do your current pets need a home improvement? The Eglu Go Hutch is the perfect way of keeping rabbits or guinea pigs in the garden. The handy integrated hutch and run solution allows your pets to run in and out as and when they like during the day, and when it's time for a nap they can curl up in the safe and insulated house. In winter you can move the hutch closer to the house, making cleaning and spending time with your pets even easier.
No comments yet - Leave a comment
This entry was posted in Birds
---