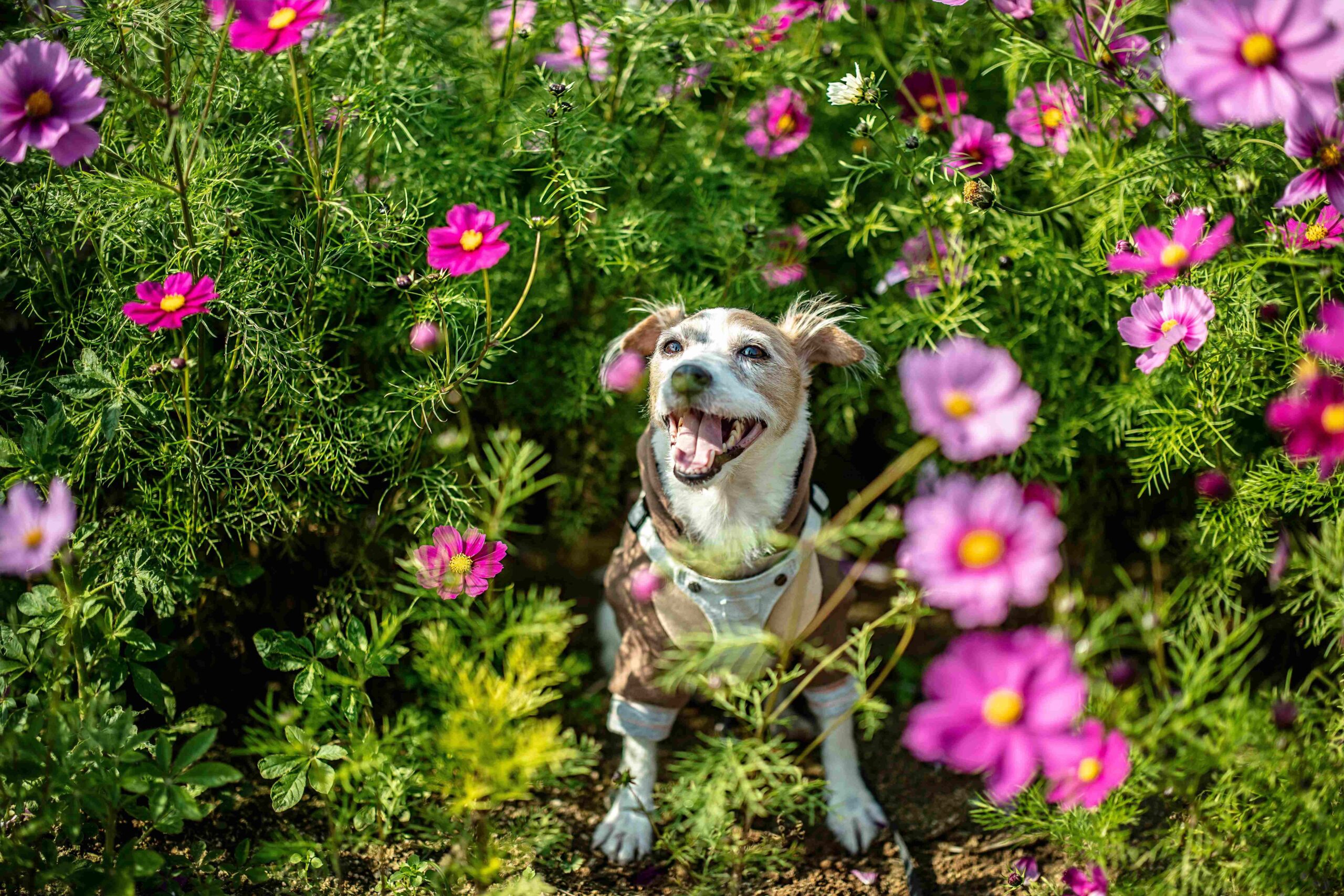 Spring is the ideal time for a fresh start! Whether that means having one big clear out, starting a new project, or getting organized, it presents the perfect opportunity to have a bit of a change! So why not get your cat or dog involved with your spring overhaul so that they can start the new season in tip-top condition! So, how do you begin a spring clean of your cat or dog's life?
Remove Pet Hair from Around the Home
Before making a start to your cat or dog's own spring clean, grab the supplies and get to work on removing any pet hair or dirt from around the home. Many pet parents will agree that getting rid of animal hair from around the house seems to be an impossible task, especially if you've got a cat or dog that sheds a lot.
However, there's no need for harsh chemicals when cleaning the house with pets. For your carpets, a top tip is to sprinkle down some baking soda before vacuuming. Not only will this help to remove hair, but the baking soda will minimize odors. Just be sure to use a vacuum that has been specifically designed for dog and cat hair to make things a bit easier!
When it comes to cleaning fabric sofas, you can simply use a dry sponge, and this will pick up any cat or dog hair lying around. For more household cleaning tips with pets, you can read our previous blog Cleaning Tips For Dogs Who Love Mud!
Using a pet blanket on top of beds and sofas, however, is the best way to keep your furniture protected in the first place, as well as providing your pet with a cozy spot to relax.
Clean Your Pets' Beds
Now that the household spring clean is complete, it's time to focus on your pet, and a great place to begin is by cleaning their bed. We wouldn't like to sleep on a dirty mattress, so neither would our pets. And with dogs sleeping between 13 and 14 hours a day, and cats between 12 and 16, it's fundamental to provide them with a clean, secure, and safe place to rest. Fortunately, all Omlet beds are conveniently easy to clean, with removable covers and toppers that are machine washable.
Alternatively, treat your cat or dog to a new bed this spring. For cats, the Maya Donut Bed comes in a wide range of colors that can add a touch of spring freshness to your home for the season. The Topology bed is perfect for dogs, with the option of raised feet, which improve home hygiene and airflow.
Give Your Cat or Dog a Groom
Spring cleaning wouldn't be complete without a bit of a pet makeover! Well, not necessarily a full head to paw transformation, but a good bath and brush go a long way! Depending on the breed of your dog or cat, they might need to make a visit to the groomers, but it's a good idea to keep on top of a basic regime at home. Furthermore, grooming is not only for your dog or cat's appearance but is also important for your pet's health by aiding with keeping their skin healthy and preventing fleas or ticks for example. 
Treat Your Pet to Some New Toys and Outdoor Entertainment
Spring means some warmer weather is on the way, so both pet owners and our furry friends will be spending much more time outside. A few new toys will be greatly appreciated by your cat or dog, as they adjust to the new season after spending a lot of winter cozied up indoors. Or how about treating your cat to their very own outdoor cat run, which is perfect for indoor and outdoor cats alike, who love adventuring but need to remain safe in the garden.
Prepare for the Heat
Before we know it, summer will be here, so why not get prepared as early as possible by giving your pets the best chance of staying protected from the heat. Something to invest in during spring is a cooling mat for your dog. The Omlet Memory Foam Cooling Mat has a non-toxic self-cooling gel inside, meaning that the mat doesn't require any refrigerating. You can place your pup's mat either on a flat surface or on their bed and they'll stay nice and cool for up to three hours – the perfect summer accessory!
Spring is just around the corner, so there's nothing stopping you from beginning your tidy up from today! Before you start cleaning your home, however, it goes without saying that any cleaning products you use in your house should be pet-safe, so always make sure to check the labels. How will you be spring cleaning your cat or dog's life?
No comments yet - Leave a comment
This entry was posted in Cats
---