Rescue dog checklist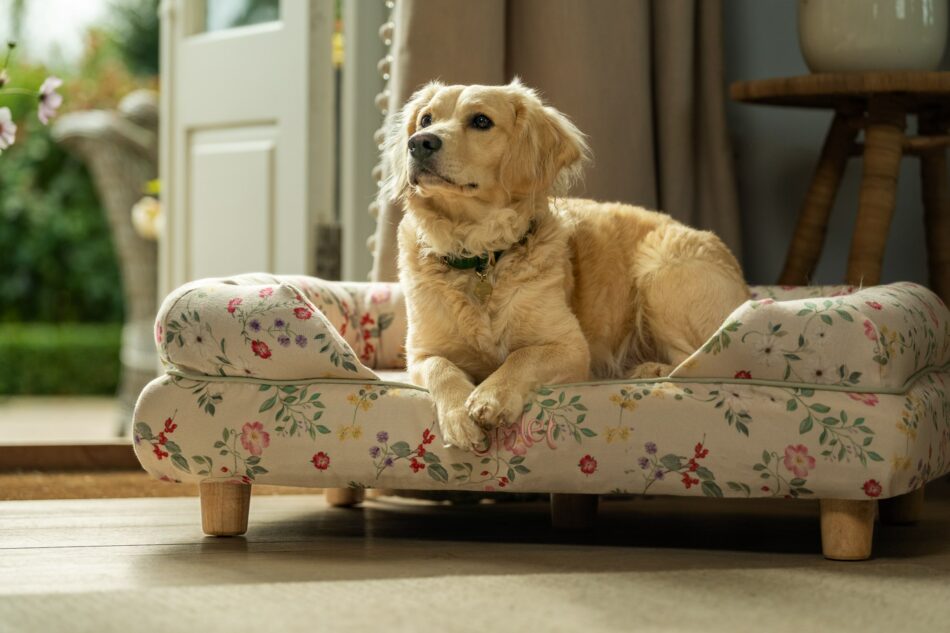 Our rescue dog checklist can help guide you to what to consider before adopting and the essentials you'll need for your new pup. These four-legged furballs are superheroes in disguise who inevitably bring endless joy, love, and laughter into your hearts and home to create an incredible tail-wagging adventure. But before you embark on this journey, it's essential that you are prepared for their arrival. In order to be the best rescue dog superhero parent, you need to have the best products. Let's take a look at this epic rescue dog checklist that will ensure you're ready to welcome your canine hero home with happiness.
Why rescue a dog?
It goes without saying that one of the best reasons to rescue a dog is to save a life. But did you know that by adopting a rescue dog, you're not only saving the life of that dog, but another as well? When you bring a rescue dog home, you're making space at the shelter for another rescue dog to take its place, in turn saving yet another life. 
4 important reasons you should consider a rescue dog:
Unconditional love:

Many people worry about adopting a rescue dog because there are several unknowns associated with it. But the truth is, whether you get a

new puppy

from a breeder or a rescue dog from the shelter, there will be a lot of uncertainties for everyone. Rescue dogs have grateful hearts and an appreciation for their new life that is shown through unmatched and unconditional love.

More exercise:

No matter what

dog breed

you rescue from a shelter,

all dogs need exercise

. And as their new pet parent, you just became their exercise companion. Whether you're looking to lead a more active lifestyle or not, adopting a rescue dog means you now have the ability to get out and enjoy the great outdoors more often.

Social outings:

Dog people like to hang out with other dog people – it's a thing. So when you adopt a rescue dog, you're given the opportunity to interact and socialize with new people. Meetups at dog parks or dog-friendly restaurants are a great way to make new dog friends for your rescue and new human friends for yourself.

Built-in bestie:

What's better than a lifelong friend that showers you with love and joy every time you're around? That's what it's like with a rescue dog! A constant playmate, confidante, and snuggler, rescue dogs are not only your friend for their life, but they also become a beloved family member. Who could ask for anything more?
What to consider before rescuing a dog?
When it comes to rescuing a dog, knowledge is power. So before you dive headfirst into the furry adventure of pet parenting, there are a few things you should consider.
First off, assess your lifestyle. Dogs, especially rescue dogs, require time, attention, and care. Are you ready to commit to walks in the rain, cleaning up hair and potential messes, and dealing with the occasional chewed-up shoe?

Adding a rescue dog to your family

needs to be a family decision so it's important that all members of your household, two-legged and four-legged alike, are on board and ready to welcome a new member to the brood.

Next, consider your living arrangements. Dogs come in all shapes and sizes, but small apartments may not be best suited for large dogs and large homes may have too much space for small pups to feel secure. Understanding

different dog breed

personalities and energy levels will also help you better decide which rescue dog would be the best fit for your family.

Lastly, the financial obligations that come with rescuing a dog should be on your radar. Just like humans, dogs need the basics such as food,

dog toys

, and regular vet visits. But it's important to factor in all costs associated with dog parenting so you are prepared for any unexpected costs that may arise. Just remember, owning a dog may be an investment in your bank account, but the investment you receive in love is far greater.
Choosing the right bed for your rescue
Finding the right dog bed for your new canine companion is an important step as it will quickly become both a sleep spot as well as a familiar friend. Keep in mind that many rescue dogs may be nervous or scared during their first few weeks in their new home, so having a comfortable dog bed that gives them a sense of security can make all the difference.
Importance of supportive beds
The Bolster dog bed, by Omlet, is uniquely designed to create that sacred space that any rescue dog will love. The supportive cushioned surround emulates a safe, cozy spot where your rescue dog can retreat to if they're feeling overwhelmed or shy. Or, they may just curl up there often because it's so comfortable
And speaking of comfort, the Bolster Dog Bed is designed with a premium memory foam mattress that is luxuriously supportive. While rescue dogs come in all ages, many are in, or closer to, their senior years and may have more sensitive joints. The Bolster Dog Bed gives them that comfort assurance they need to rest on well into their golden years.
Easy-to-clean dog beds
But what you'll love most about the Bolster Dog Bed are the customizable color options and ease of cleaning. Choose from a variety of covers in different colors or limited edition prints that best match your decor. When they get too dirty or smelly, simply zip it off and toss it in the washer for a like-new clean. Finally, a dog bed that every member of the family will love!
What else you'll need for your rescue dogs
Once you have the perfect dog bed, you can add on to your rescue dog's comfort with additional items to make them feel more at ease and settled in. 
4 products to make your rescue dog's homecoming the best one they'll ever have
Omlet and your rescue dog
At Omlet, we value the bond between pet parent and pup above all else. We create our products based on our own personal pet parenting experience and understanding of not just what your pets need, but what they want. And rescue dogs are no different. Our Bolster dog bed will welcome your new canine companion home with comfort and ease and allow you to focus on what matters most – connecting with your new best friend. 
This entry was posted in Dogs
---