A guide to chicken hatcheries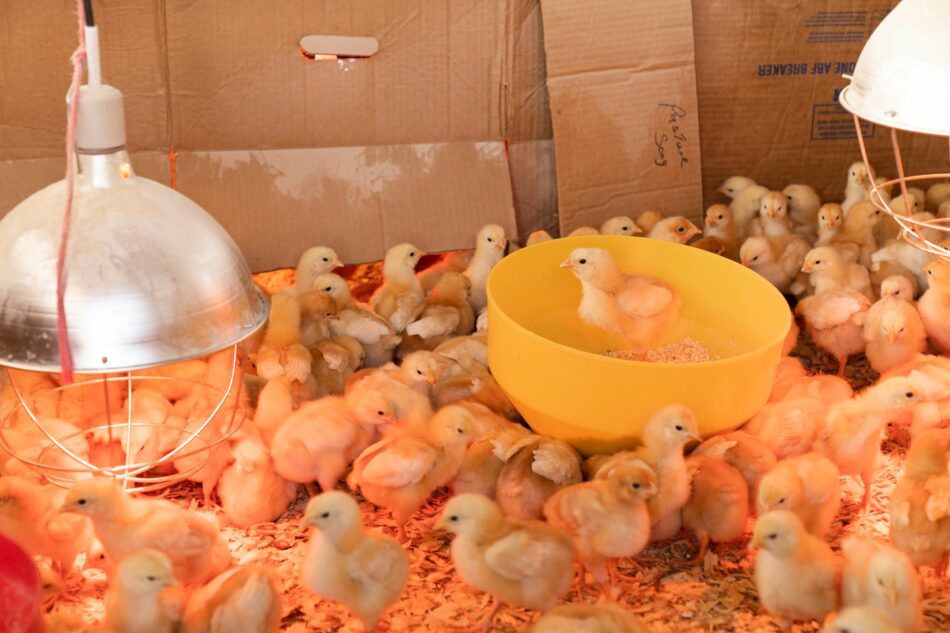 What is a chicken hatchery? How do they operate? Can anyone purchase chicks from a hatchery? How do you receive the chicks you've purchased? We've answered all of these questions and more in this informative guide to chicken hatcheries. And, if you're considering purchasing chicks from a hatchery, we'll help you determine how to choose a reputable one. 
Chicken hatcheries are commercial operations that breed chickens, incubate their eggs, and sell the chicks they hatch. Some hatcheries breed and sell chicks all year round, while others may stick to the seasonal demand for chicks – usually in the spring. 
There are no federal laws that govern chicken hatcheries (unless hatching eggs or chicks are being imported or exported), but individual states may have their own rules and regulations for hatcheries. Many states require chicks to be NPIP certified, or tested for certain diseases before being shipped or received. 
The National Poultry Improvement Plan (NPIP) was a program that was developed in 1935 as a state to federal cooperative testing endeavor to maintain healthy chicken-raising standards. NPIP-certified hatcheries such as Meyer Hatchery are those that routinely send flock samples to be tested for a wide range of avian illnesses. NPIP certification also requires a tour of the hatchery's facility to ensure safe and sanitary practices are being followed. To maintain their NPIP certification, a hatchery must keep clean facilities and flocks free of the diseases they routinely test for. 
Why choose a chicken hatchery? 
If you're looking for a specific breed, or want a wide selection of chicken breeds, a chicken hatchery may be your best option. Chicken hatcheries often offer an array of different breeds and colors patterns, and may even part with older hens that are ready for retirement. Chicks can be shopped for, purchased, and shipped all through the hatchery's website, and will be delivered to your local post office. 
Hatcheries are usually NPIP certified and should be breeding chicks that conform to breed standards. This makes for not only healthy chicks, but also those that are good examples of the breeds they represent. Chicken hatcheries are also a great resource for you as a flock raiser when you have questions about caring for a particular breed, and can help you choose breeds that are best suited for your climate and lifestyle. 
Some chicken hatcheries may vaccinate their chicks (usually for Marek's disease) before they leave for their new homes. Vaccines are not required for chicks in the US, but may be an option for a nominal fee, or be standard practice for a particular hatchery. If vaccinating is not in line with your flock-raising philosophy, be sure to ask the hatchery if they can refrain from vaccinating your chicks. 
Top 5 questions answered about chicken hatcheries 
For anyone who hasn't ordered chicks from a chicken hatchery, the process can seem daunting. We've compiled a list of the most common questions and concerns that revolve around ordering chicks from a hatchery so that you can feel confident in your decision.  
How do I choose a reputable chicken hatchery? 
While just about anyone can hatch chicks from eggs, hatcheries should have a verifiable history of selling healthy chicks. To ensure further quality control, choose a hatchery that is NPIP certified. Just like you would with other businesses, look at a chicken hatchery's online reviews or talk to customers that have purchased from them before. Pictures of past hatched chicks, their breeding stock, and their facility are all telling of the quality of the chicks they have to offer. 
You can also call a chicken hatchery in order to feel confident about purchasing chicks from them. Ask questions like: 
How long have you been selling chicks? 

Do you keep your breeding stock on site? 

Are you NPIP certified? 

Do you vaccinate your chicks? 
Keep a record of the answers to these questions for each hatchery that you contact. This will help you make the most informed decision when it comes time to order your chicks. 
What kinds of chickens do hatcheries offer? 
Most hatcheries offer many different breeds of chickens, while some may specialize in meat or laying breeds. Chicks may be purchased as young as 24 hours old, while some hatcheries may offer older chicks or hens. A chicken hatchery's website should have a catalog of the breeds they raise, along with their pricing and shipping requirements. 
Can anyone buy chicks from a hatchery anytime? 
The majority of hatcheries offer their chicks to the general public. Anyone can purchase chicks from these hatcheries, but they may have minimum purchase quantities or seasonal requirements. Some hatcheries may also be unable to ship to certain states, depending on their regulations, weather patterns along the way, or time constraints. 
Spring is traditionally the peak season for hatcheries, but raising chicks in the fall is rising in popularity. Certain breeds fare better in colder temperatures, and are more likely to be fully-feathered by the time winter makes its appearance. Talk with your hatchery to see which breeds they recommend to raise in the fall. 
Where can I find a chicken hatchery? 
A quick Google search may yield several options for chicken hatcheries near you, or options for hatcheries that ship chicks all over the country. Many hatcheries have websites for you to view and purchase from, and should have all of their certifications on display. If you find a hatchery close to you, make sure they meet your criteria. 
Purchasing chicks from a chicken hatchery
You've chosen your chicken hatchery, picked out your chicks, and are now ready to complete your purchase. But now what happens? There are a couple of different options when it comes to receiving your chicks. 
How will I receive my chicks? 
There are 2 potential ways of obtaining your chicks that you've purchased from a chicken hatchery. They are: 
Many hatcheries offer local pickup if you live close by – though be sure to ask if this is an option before placing your order. Picking your chicks up from the hatchery will save on shipping costs and the potential stress that chicks may encounter during shipping. 
However, some hatcheries do not allow customers onsite in order to protect their flocks from potential contamination. This is one reason why shipping chicks is commonplace with many hatcheries. A chicken hatchery may also be willing to meet you in a neutral place for you to pick up your chicks. This eliminates the risk of contaminating their facility, but may not always be possible with their schedule. 
If picking your chicks up is an option, make sure you have the following items ready in your vehicle: 
A small, closed container with ventilation 

Bedding or towel for the container 

Handwarmers under a towel if the temperatures are cold and the drive is more than an hour 
Shipped chicks 
Some hatcheries offer shipping, but the United States Postal Service (USPS) is the only carrier that will ship live chicks – and they have strict rules that must be adhered to. The current regulations for shipping live chicks require them to be no more than 24 hours old at the time of shipment, and no more than 72 hours old by the time they arrive. The USPS will ship and receive chicks beyond this window, but they must be at least 6 weeks old and weigh at least 6 oz. The reason for this is that chicks have nutrients that are absorbed from the yolk upon hatching, which wanes by the time they are 72 hours old. As for older chicks, at 6 weeks old, chicks are usually fully-feathered and can withstand the variable temperatures of shipping. 
Hatcheries that ship chicks may have order minimums depending on the time of year. During the colder months, chicks need to be shipped in larger quantities so that they can huddle together for extra warmth. Hatcheries may also put heat packs in the shipping containers with them.
Conversely, hatcheries may not ship during certain months if the weather is too hot. A good chicken hatchery will be weather aware of the routes their chicks must follow and will ship accordingly. This can be tricky with the 24-hour age rule, so be sure to talk to the hatchery before placing your order. 
All chicks shipped in the US will be delivered via USPS to your local post office. Once your chicks arrive, your post office will call you to come pick them up. Be sure that your schedule is clear on the day that your chicks will arrive – chicks cannot be left unattended at the post office. Open your box right away to ensure your chicks have arrived safely, and that they match the description of the breeds you selected. 
Getting ready for your chicks to arrive 
Getting your brooder pen set up is an excellent way to busy yourself while you wait for your chicks to arrive. Familiarize yourself with basic chick care, and make sure you have all of your supplies ready for their arrival. Here's a quick checklist of the items needed for newly hatched chicks: 
A brooder pen 

Heat source (brooder plate or heat lamp) 

A thermometer to place on the side of the brooder 

Chick feed 

Chick grit 

Feeders and waterers designed for chicks 
This is also a great time to be thinking about their permanent setup once they're ready to leave their brooder. Once chicks are 12 weeks old, they'll be ready to move into the Eglu Cube chicken coop for their permanent home. While your chicks are happily growing in the brooder, you can spend your time choosing the spot for their coop, assembling it, and familiarizing yourself with it before your chicks make the big move from brooder to coop. 
Omlet and your hatchery chicks 
It's exciting to welcome new chicks home to a brooder, but what about when it's time for them to move outdoors? Omlet's Eglu Cube chicken coop is your all-in-one solution for chicks 12 weeks and older. Have confidence in ordering, caring for, and transitioning your chicken hatchery chicks when you rely on Omlet.
This entry was posted in Chickens
---