Find the perfect Freestyle cat tree for your cat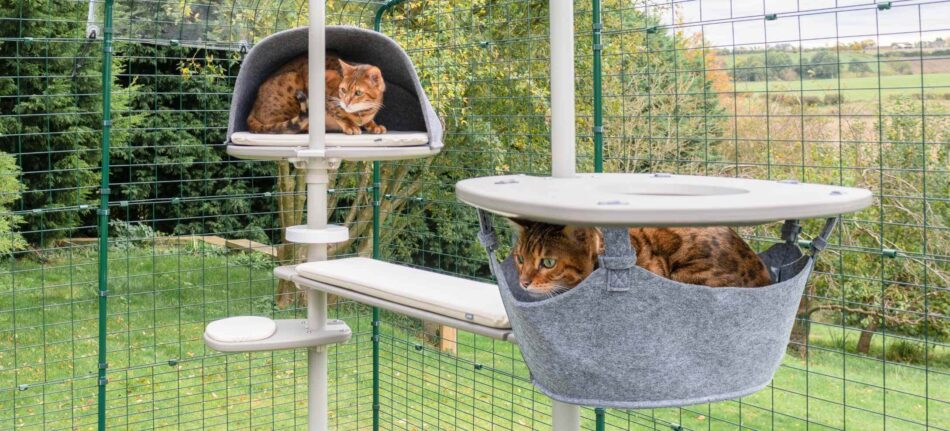 With over 70 different accessories to choose from, the Omlet Freestyle cat tree allows you to create a play area that suits your cat, their likes and abilities. You might have an idea of which accessories would best suit your cat and home, but to give you a helping hand, we've put together some amazing kits if you don't want to create your setup from scratch. Plus, when you and your feline friend have discovered the ingenious design of the Freestyle cat tree, you can always extend and adapt the setup with more poles and accessories. Have a look at the 6 starter kits to find the perfect Freestyle cat tree.
The Beginner
The Beginner is the ideal starter kit to get your cat used to the Freestyle. It features a simple platform that can be placed at any height on your pole, accessorized with a stylish blue woven cushion to provide your cat with extreme comfort while resting off the ground. 
This kit also comes with a super stable sisal scratcher kit for your pets' grooming needs. The sisal is durable and feels nice against the paws, and is strong enough to sharpen those precious nails. 
The Beginner is an economical solution, perfect if your cat is hesitant to try new things, or you have limited space in your home.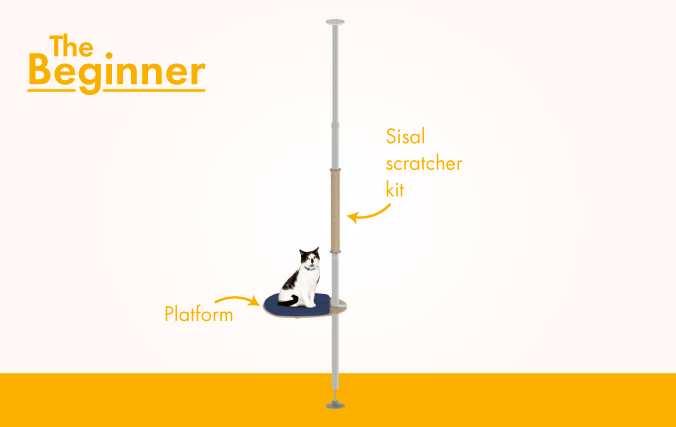 The Top Cat
The Top Cat is super stylish, featuring yellow cushions for the platform and steps that'll blend in beautifully in your home. It also comes with a plant pot that can be positioned at any height on the pole and allows you to fully utilize all vertical space. 
The Top Cat will suit any cat who likes to watch the world go by from a vantage point, safe from small humans and other pets. It also comes with a replaceable sisal scratcher kit, making it an ideal starter to build on from as your cat gets more adventurous.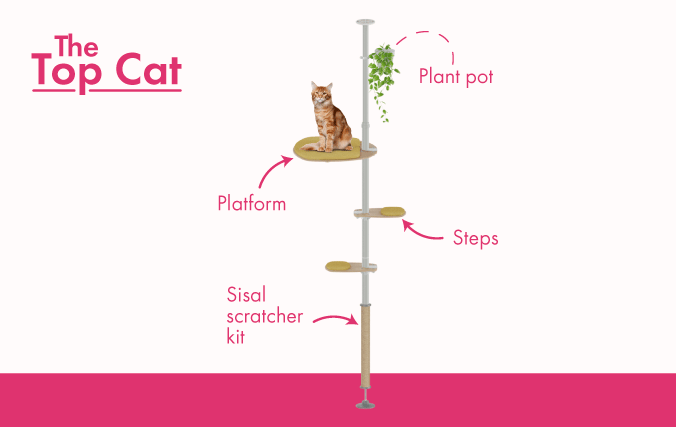 The Ladder
This kit comes with four bamboo steps that you can position at the perfect height to create a ladder for your cat to climb up to safety. At the top of the pole you can put the platform with a super cozy woven den where your cat can enjoy secluded naps. 
Additionally, The Ladder comes with a treat dish that can be put by the den for snack time, or at any height up the pole in case your cat gets hungry mid-climb. 
The Ladder is perfect for any cat who likes to be high up and away from the noise of the household. The flexibility of the steps allows you to adjust the difficulty of the climbing based on your pet's age and abilities.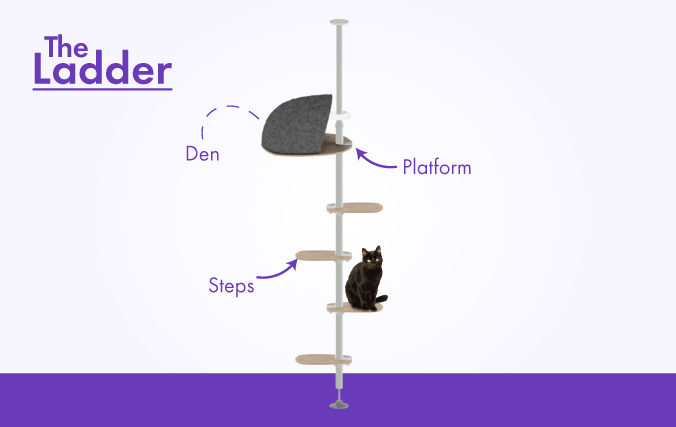 The Sleeper
The Sleeper kit is perfect for super relaxed cats who will settle for nothing less than supreme comfort. The platform and steps come with beautiful woven cushions that will provide a soft surface while lounging and inspecting the home. The Sleeper also includes a secluded den that your pet can withdraw to for their extremely important naps.  
This kit also includes a sisal scratching post that your cat can use for stretching out their bodies after a sleep, while also sharpening their nails.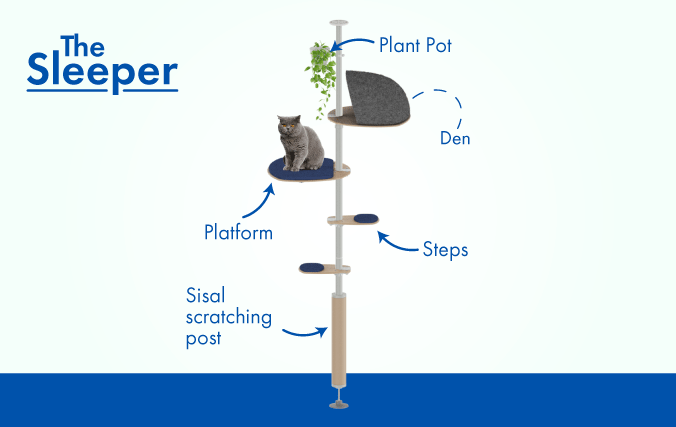 The Explorer
If you have an adventurous cat that loves jumping, climbing and scratching, you should try The Explorer. This starter kit includes most of the Freestyle accessories positioned over two vertical poles, so your cat can choose an activity based on their mood on a specific day. 
The Explorer has two different types of scratchers, steps to allow your cat to get up the tree, a bridge to lounge on and a secluded hammock to rest in when everything has been explored. As if that wasn't enough, it also comes with a decorative pot for your cat-friendly plants, as well as a stainless steel bowl for food or treats. 
The Explorer is perfect for young, active and agile cats, or for multi-cat households.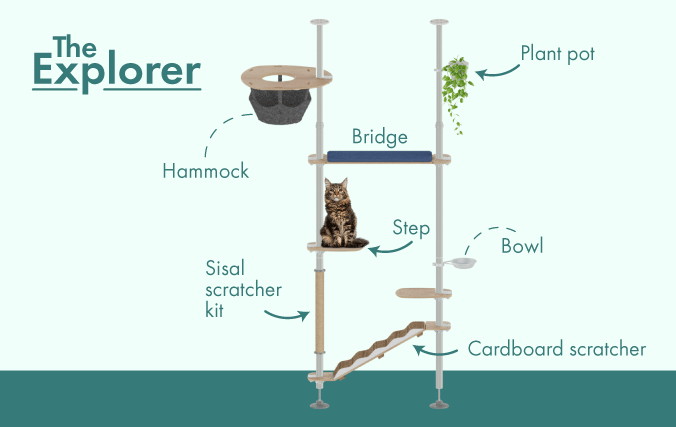 Omlet and your cat
We understand that all cats are different, which is why we've made it super easy for them to make your mark with the choice to customize their kit. You can position the accessories yourself and simply move them around if you want to try something new. Or, you can always build your own system using our handy Freestyle cat tree configurator. Discover a new way to play with Omlet's Freestyle cat trees, and shop our range of other ingenious cat products such as cat beds, cat blankets, and cat scratching posts, created by pet lovers and expert engineers.
This entry was posted in Cats
---