How to Have a Dog Picnic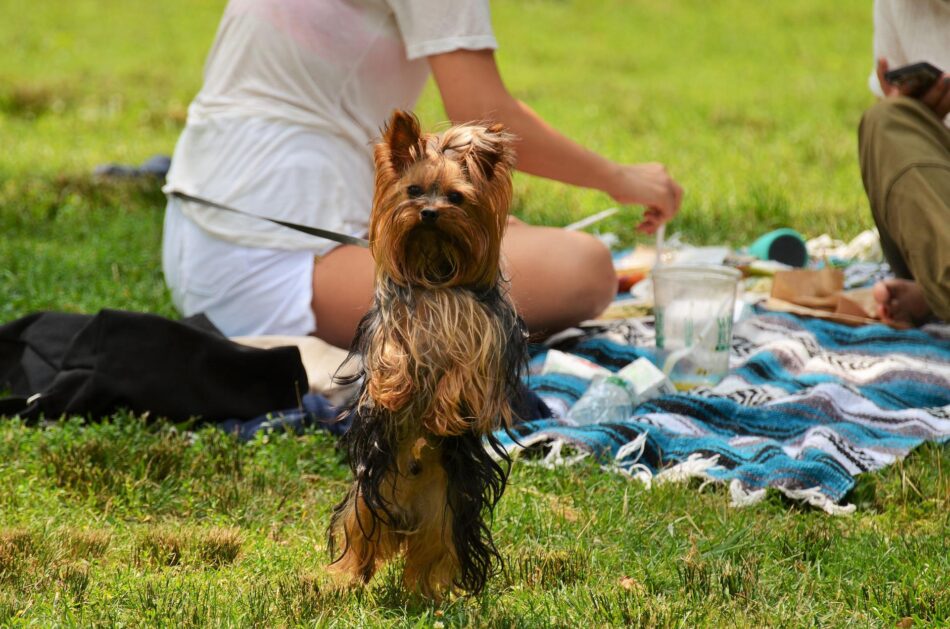 It's the perfect time of year to set up a lovely, summer's day picnic, and what better than to bring your furry friend along with you! But with plenty of distractions and tempting treats on display, how can you have a successful dog picnic? Here's how you can make sure everything goes according to plan, with your pup remaining safe and on their best behavior!
Choose a dog friendly location
Before setting off for your picnic, you'll first need to ensure that the location allows dogs, of course! While it's easy to assume that because you're outdoors you won't have an issue taking your pet pooch with you, this isn't always the case, so be sure to check beforehand.
Dog friendly picnic areas such as the woods are ideal. Not only is there plenty of shade for your dog to relax in and stay cool in, but they are often quieter zones, too.
Brush up on some basic commands
Your picnic will be more fun, and safer all around if your dog is well trained. Most importantly, your pet pooch should know how to 'leave it' and to 'settle'. A picnic inevitably means that you'll be surrounded by food, some of which might not be dog safe, as we will discuss in more detail. Therefore, they must follow your command when you tell them not to eat something they shouldn't. If your dog hasn't quite mastered this and doesn't have a reliable recall, then keep them close to you on a leash. Our friends at Long Paws Pet Supplies have an amazing range of dog collars, harnesses, and leads that will make sure your pampered pooch is the most stylish dog wherever you go!
Furthermore, teaching them how to 'settle' will mean that you, the guests, and the dog will be able to relax during the picnic. It's best to first practice this command in a quiet environment at home, rewarding your pup with lots of praise and a dog treat when they demonstrate the desired behavior of going over to, and staying on their dog bed or mat such as the Omlet Memory Foam Cooling Mat for Dogs. Once you've nailed this command at home, gradually build up distractions as your dog progresses, and you'll be able to use their mat or bed as a prompt for them to settle outside of the house.
Staying safe with seasonal allergies
Just like us, dogs can suffer from allergies, especially this time of year. Pollen, grass, weeds, and flowers can all trigger seasonal allergies for our canine companions, so keep an eye out for symptoms such as obsessive licking or scratching in one particular area or rashes on your dog's paws or face. Should you notice symptoms, get your pet to the vet, so that they can prescribe suitable treatment to manage their allergies before your day.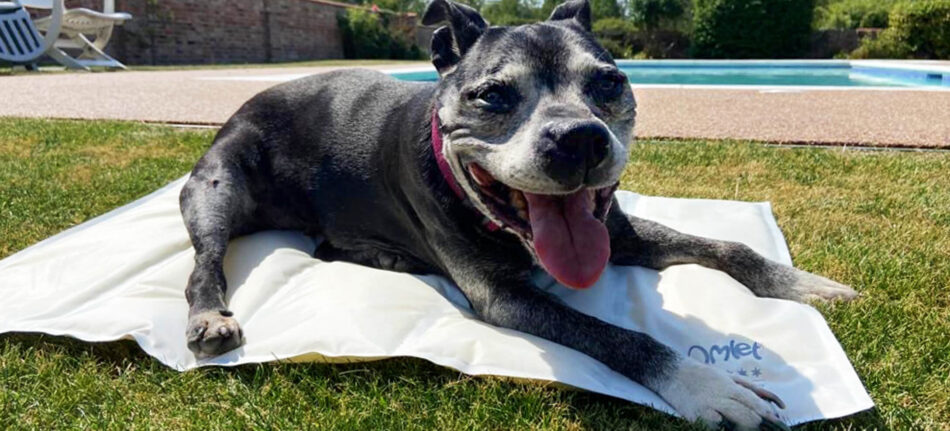 Keep your dog cool
When taking your dog outside on a summer's day, safety comes first, so it goes without saying to take a look at the weather forecast before heading out. From 68°F there's an increased risk of heat stroke for dogs, especially for flat-faced breeds. The 'five-second test' is great guidance to follow, meaning if you can't place your hand on the pavement for up to five seconds, then it's too hot for your dog's paws, and they should not be walked! You can read more about keeping your dog safe in the warmer weather in our previous blogs How to Keep Your Dog Cool in Hot Weather and Can Dogs Get Sunburn?
If the heat is manageable but still warm, keeping your dog hydrated will help them to remain nice and cool on your picnic. While you enjoy a few drinks in the sunshine, make sure that your furry friend has a supply of fresh water. It's a good idea to invest in a portable dog water bottle or bowl, which can conveniently fit into your bag and makes keeping your pup hydrated easier than ever.
Walk before the picnic
Taking your dog out for a walk before the picnic will mean that they will be more likely to be chilled out while you're eating. A calmer dog will make for a much more enjoyable experience for everyone. That way you will know that you won't have to keep (hopefully!) guarding your food against your excitable pup or become distracted by anything else!
Check which picnic foods are dog safe
When packing for your picnic, ensure that you are aware of what foods are not dog safe. While not an exhaustive list, the following foods can be dangerous for dogs, and should not be shared with them:
Alcohol

Avocados

Cherry pits

Chocolate

Grapes & raisins

Macadamia nuts

Onions

Peach pits

Walnuts
But don't worry, you can still make them feel included by packing them a dog friendly picnic of their own! If you've got a portable cooler bag, take along these Fruity Frozen Yogurt Treats for Dogs, which are fantastic for cooling down your pooch on a warm afternoon. Alternatively, try this pupcake recipe or these easy dog biscuits!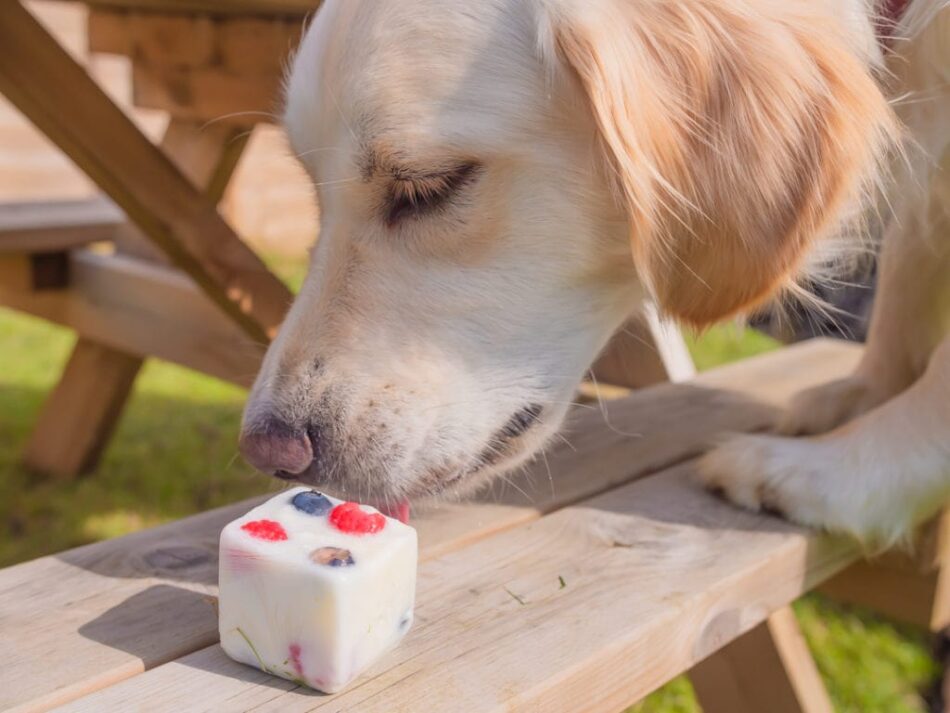 Dogs need entertainment too!
Don't furrget that a picnic should be an enjoyable time for both you and your furry friend! You can make sure that you keep your dog occupied with their own entertainment such as their favorite dog toys for them to play with during the day. An interactive toy for example the Treat Maze Interactive Puzzle is great to take with you, offering dogs mental stimulation, as well as being a great tool for keeping them distracted from all the other exciting elements that a picnic brings.
Make sure to follow our top tips and you'll be on your way to having the best picnic with dogs! Stay safe and have a great summer!
This entry was posted in Dogs
---