What to Do With Your Dog When You Go on Vacation
We've reached that time of year when lots of us will be travelling away for a few days, or even weeks! But with so many people being pet owners, you may be curious as to what to do with your dog when you go on vacation. In a previous blog, we told you all about taking your pet pooch on holiday with you, which of course is one solution, however, in some circumstances this isn't always permitted or efficient. So, what are the other options?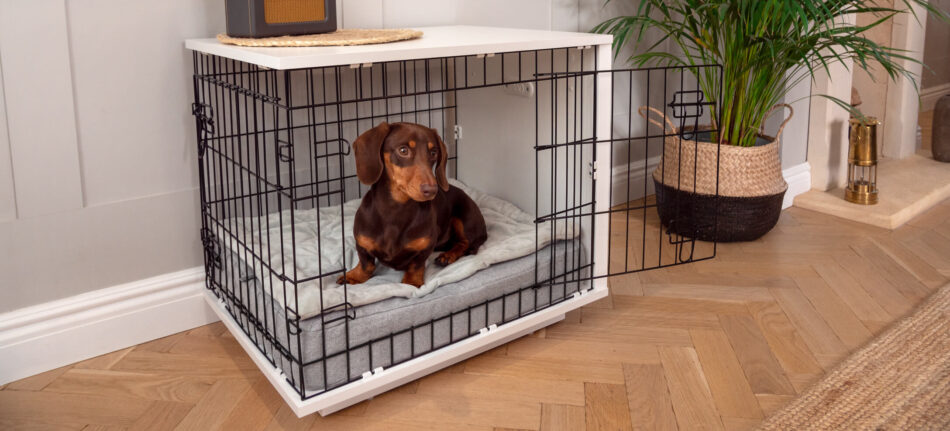 Friends or family
Having to leave the dog behind while you're on vacation is never an easy decision, but it's reassuring to know that you have left them with someone who you and your dog both know.
Furthermore, this usually works out as the cheapest option (depending on what rates, if any, you have agreed with the dog sitters!).
However, one issue that may come with this is that this could sometimes be seen more as a favor, so your friend might not necessarily take the role as seriously as you'd like. Therefore, it's fundamental to lay down the ground rules from the get-go and to ensure that they can commit to looking after your fur baby for the duration of your trip.
Boarding kennels
Boarding kennels are another choice for owners who need their dogs to be taken care of while they're away. Before opting to put your dog in kennels, consider whether their personality would match this type of environment. While some dogs have a great time during their stay and love making new friends, others, unfortunately, won't settle in the company of other dogs, especially in an unfamiliar place that isn't home.
If you do decide that boarding kennels are a good option for your dog, you should of course arrange a visit before dropping them off. If the kennel doesn't allow you to look around the facility beforehand, then it's not a wise idea to take your dog there to stay. For one, check that the kennel is clean, warm, and secure. Next, ensure that your dog will have access to their sleeping area at all times, with their own kennel unit that has enough space for them to stand up, lie down, stretch out, and turn around. You should also check that your pet pooch will be walked outside every day and that they will have toys to play with.
To prepare your pup for their stay at kennels, you should make sure that you send them with a few things that are familiar to them. For example, their favorite dog toy or blanket such as the Omlet Luxury Super Soft Dog Blanket. By doing so, you'll help your dog to settle in, knowing that they have a reminder of you and their home!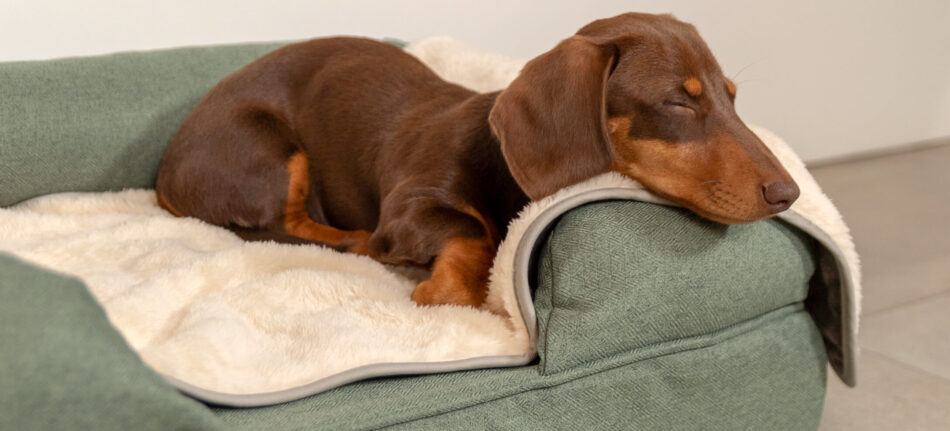 Luxury dog hotels
Feeling a little upset that you get to enjoy a vacation and your dog doesn't?… Well, how about checking your pet pooch into a luxury dog hotel? Yes, that's right, a hotel for your dog!
Inevitably, dog hotels are more expensive than leaving your dog in kennels, however, if you want to splurge and treat your pooch to a real taste of luxury, then a dog hotel could be the way to go! The main difference between kennels and dog hotels is the facilities. With luxury hotels, as you'd expect, you'll often find there to be more outside space, larger rooms, or even paddling pools!
Professional dog sitter
The final main option you have for what to do with your dog when you go on vacation is to hire a professional dog sitter. This means that your pup can stay right at home, while in the safe hands of a professional.
Regardless of whether you're using kennels or hiring a dog sitter, research is key. It goes without saying that we want our pets to be as happy and undisturbed from their usual routine as possible while you're away. In the UK, dog sitters are not required to have a formal qualification to look after pets. However, qualifications such as animal first aid, dog behavior and animal care might be something to look out for when choosing someone, as it may be able to assure you of their credibility.
No one likes farewells with their beloved pet, even if you know that they're going to be left in capable hands. But with a bit of preparation, you can make this time even easier for your dog! Happy vacationing!
This entry was posted in Dogs
---