Can Dogs Get Sunburn?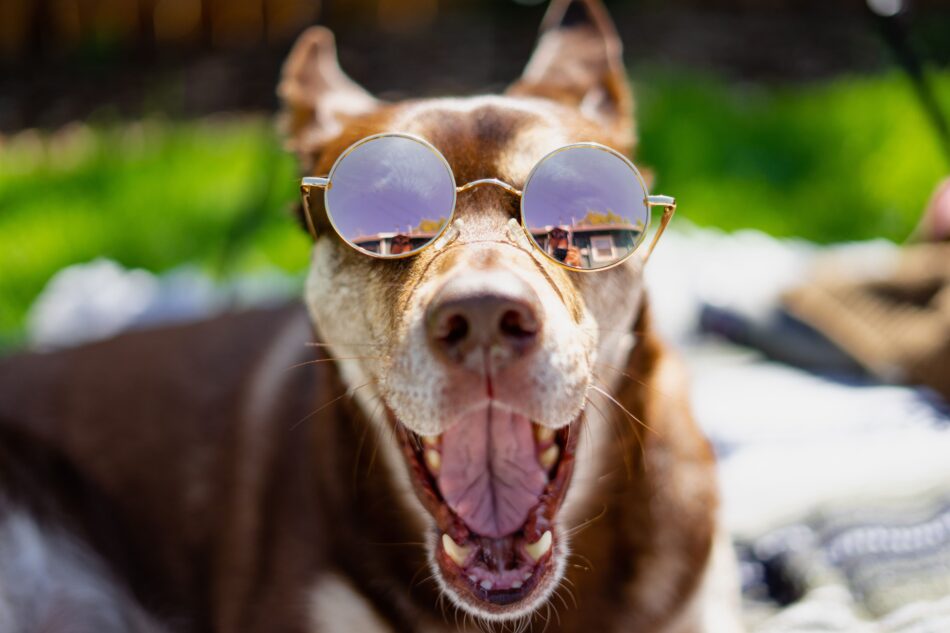 Summer is fast approaching, which means plenty of days spent outside and enjoying the long-awaited hot weather! While the season is warmly welcomed by most of us, it also means taking some extra precautions to stay safe, such as lathering up on the SPF to avoid the dreaded sunburn! Now we all know that we need to keep ourselves protected from the harsh rays of the sun, but what about our furry or four legged friends? In particular, dogs! More specifically, it raises the question of 'can dogs get sunburn?
How do you know if your dog has sunburn?
Simply put, yes, dogs can in fact be burned by the sun as we can. Luckily, sunburn cases in dogs are often minor, albeit painful. Most commonly, symptoms include red, itchy, dry, or flaky skin and paws. Dogs are most likely to get burned on body parts that have been exposed to UV rays such as the tip of their tail, nose, ears, belly, and around their mouth, so you should pay particular attention to these areas if you suspect a burn.
Most cases of sunburn peak at 3 days after exposure, but more severe cases can also lead to lethargy and blistering on the skin, which can take two weeks to heal. Affected dogs may additionally demonstrate signs of being in pain when you go to pet them as well as developing a mild fever.
How can you treat dog sunburn?
While prevention is always better than the cure, there is a solution should you find your dog has been burned after a day out in the sun! For minor burns, there are an array of methods you can use to soothe your pup's burn, but they don't actually help with the healing process. Nonetheless, these should not be dismissed as your dog will appreciate a much-needed relief from their pain. Examples include using a cold compress or giving your dog a nice, cool bath. Alternatively, oatmeal baths are a great idea, whereby your dog can soak for 10 minutes, as you massage the oatmeal into their fur, before rinsing off with warm water. To heal burns, both aloe vera gel and vitamin E are perfect, with both of course being pet safe.
If your dog's symptoms do not improve following the use of home remedies, and you are at all concerned about the wellbeing of your pet, please do not hesitate to speak to your vet, who will be able to offer you medication.
How to protect your dog from sunburn
Fortunately, keeping your dog safe from the sun and sunburn is hassle-free! Just as we stay protected from the sun, some dogs also require sunscreen (we even included it as a must-have dog product in our 7 Things Your Dog Needs This Summer blog!). It goes without saying that you should only use dog-safe sunscreen, ideally with an SPF of at least 30. Most importantly, do not use sunscreen that contains Zinc Oxide or Para-aminobenzoic (PABA).
To further reduce the chance of your dog getting sunburned, you should walk them during the early morning or late evening and stick to shaded areas as much as possible. And after a stroll outside, what better than for your dog to come home to relax on their very own Memory Foam Cooling Mat for dogs! Omlet also has a wide range of Dog toys to keep your furry friend entertained indoors over summer!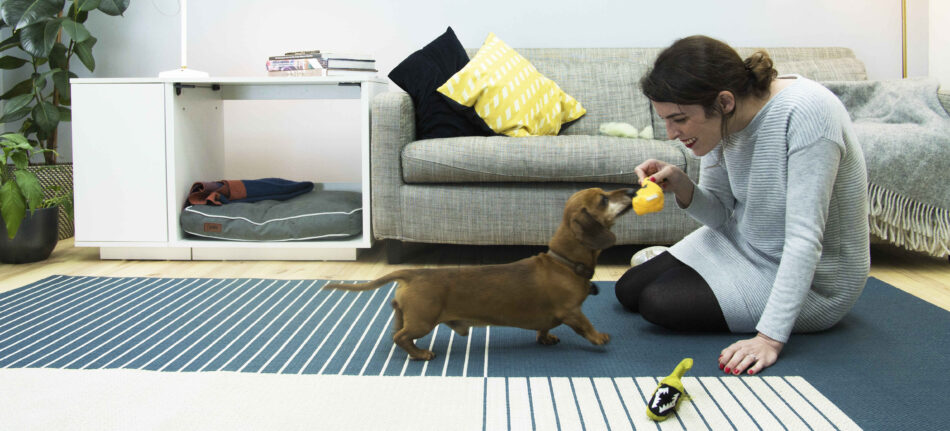 How to apply dog sunscreen
To apply sunscreen to your dog, funnily enough the process isn't all too different to how you would apply it to human skin! Simply pop some sunscreen on your fingers and rub into your dog's coat, making sure to pay particular attention to the exposed spots we mentioned earlier. Essentially you should apply in areas mostly to areas that are not covered in much fur.
Take extra care when applying sunscreen around their eyes, and once done, leave it to soak into their skin for around 15 minutes. Just be sure to reapply the sunscreen every 4 to 6 hours and to keep a close eye on your dog during soaking time to ensure they don't lick off the cream!
What dog breeds are most susceptible to sunburn?
If you've got a dog with thinner hair or a paler coat, then this makes them more susceptible to getting sunburned compared to other breeds. Examples of this include Greyhounds, Chinese Crested, and Dalmatians to name a few. This, however, is still not to say that other breeds cannot get burned at all, so you should still take precautions such as using sunscreen and keeping them out of the sun for sustained periods of time to ensure they remain protected.
To find out more about keeping your dog safe during this season take a read of our previous blog post How to Keep Your Dog Cool in Hot Weather and enjoy your summer sunburn free!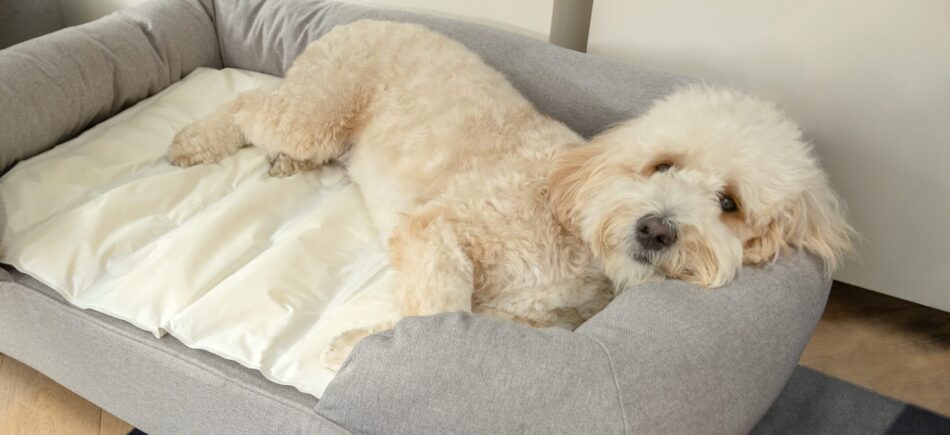 This entry was posted in Dogs
---