7 Things Your Dog Needs This Summer
Summer is nearly upon us, which means plenty more time to be spent outside with our feathered, fluffy, and four-legged friends! While the rising temperatures and longer days are enjoyable (for most!), it's important to take the right measures to keep your pup cool to prevent them from overheating. Here's 7 things your dog needs this summer to stay safe this season!
1. A cooling mat
Number 1 on the list of 7 things your dog needs this summer is a cooling mat. Over this season, your dog will really appreciate something that they can relax on, which will also help them to cool down. Omlet's Memory Foam Cooling Mat For Dogs is perfect for just that, and with it being foldable and lightweight, you can take this must-have summer accessory just about anywhere! The mat doesn't require any refrigeration or electricity and works by absorbing heat from your dog's body, minimizing the risk of heatstroke by keeping your pet cool for up to 3 hours.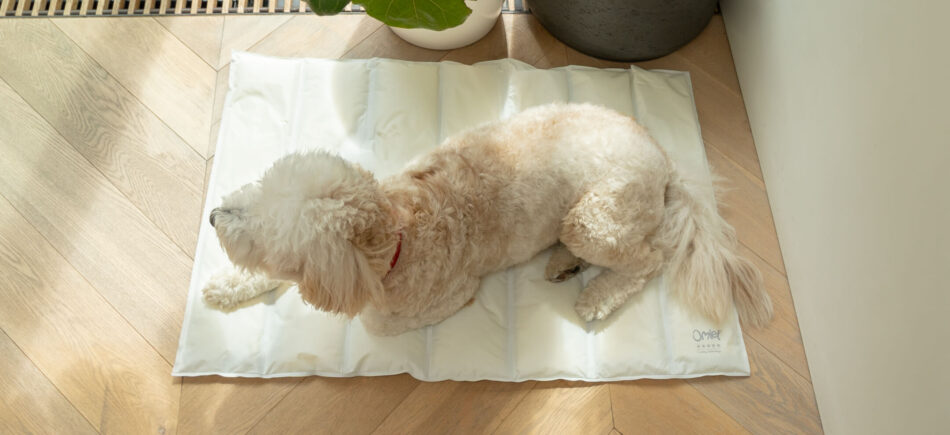 2. A portable dog bowl
Your dog should have access to clean, fresh water at all times when they're at home. However, one of the 7 things your dog needs this summer is a portable water bowl (and water!). You should take this with you on walks or when travelling in the car to ensure that your pet stays hydrated.
3. Frozen treats
Just as we love a nice, cold ice pop on a warm afternoon, so do our pet pooches! Try these delicious Fruity Frozen Yogurt Treats for Dogs that will be bound to refresh your pup down on a hot summer's day! These are super quick and easy to make, and only require Greek yogurt, water, and a selection of dog-safe fruit.
4. Frozen toys
Similarly, it's a great idea to freeze some of your dog's toys over the summer as another way to not only keep them mentally enriched but also to keep their body temperature down! The best kind to freeze is a chew toy such as a Wild One Bolt Bite toy, that can first be filled with peanut butter before freezing to occupy them for even longer.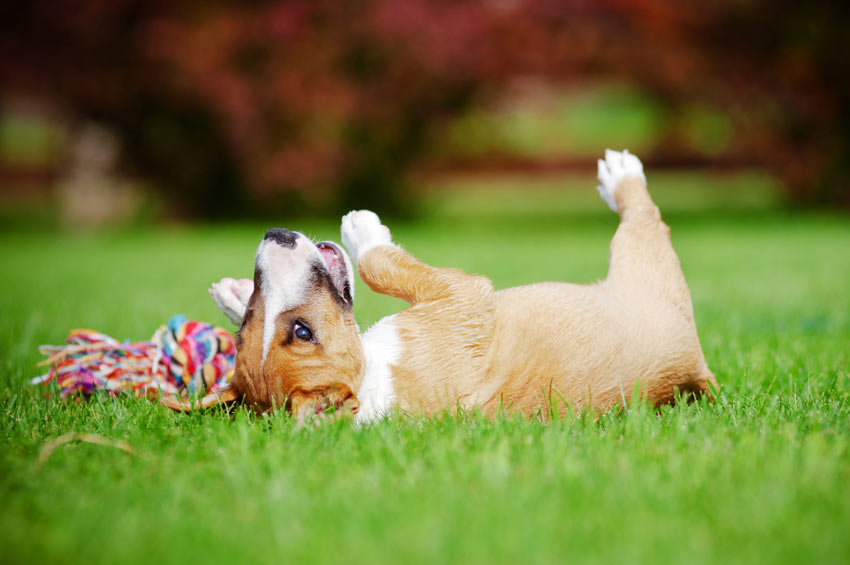 5. Dog sun protection
Believe it or not, our furry friends too can do with a bit of help from some sun protection in the form of sunscreen. Just like us, dogs who are exposed to the sun for a long period can get sunburnt, with breeds such as Dalmations, West Highland White Terriers, and Greyhounds more likely to be affected than others due to their paler coats or thin hair. Therefore, it's a wise idea to top up on some sun protection cream over the next few months. Simply apply dog sunscreen to the thinner areas of your dog's skin around 20 minutes before going out and reapply throughout the day.
6. Flea and tick prevention
Fleas thrive in warm, humid climates, so you'll need to be sure that your dog is up to date with their treatment before summer arrives. Furthermore, if your dog will be spending more time in the great outdoors, roaming through long grass, also makes them more susceptible to fleas and ticks. Fortunately, Omlet has effective dog flea and tick products that are both effective and easy to use to keep these nasty parasites away!
7. A suitable car restraint
Summer inevitably means that many of us will be travelling around more with our dogs, be it a day trip to the park, or a week-long staycation! Take a look at dog travel accessories to find a suitable option to help your pet travel safely.
Please note that most importantly when travelling with your dog, you should never leave them unattended in a car. In fact, when it reaches 71°F outside, inside the car temperatures can quickly reach 116°F! As you can imagine, this can be detrimental for a poor dog.
It goes without saying that as fun as summer is, you should be careful and put your pet's safety first so that it can be enjoyed by all of us!
This entry was posted in Dogs
---