How to Find and Buy Chickens At The Moment

We are getting lots of questions at the moment from people who are ready to start their chicken keeping journey. They know where they will be able to source their new coop, run, feed and accessories (hint!), but not how to get their new pets. As in most cases these days, the internet will be the place to start looking! 
One of the best ways of finding people selling chickens is to google "buying chickens + your state or area". There are several websites online that allow people to post adverts for chickens, or you will be able to find websites and contact information for farms or smallholdings that are selling chicks or hens. Lots of these will not be hatching chicks at the moment, so you might have to call a few before you find someone that is still taking orders. 
You will also be able to find Poultry Forums and Facebook groups where enthusiastic chicken owners discuss all things chicken, and you often see people wanting to sell or rehome chickens in these groups. 
Normally it is always best to contact the person you are planning to buy the chickens from, and ideally pay them a visit to see what their setup is and under what conditions the chickens are living. This will help you pick a good breeder that treats their animals well, so that you can be sure that your chickens arrive happy and healthy. During the current circumstances this is however not something we recommend, but you can still ask questions over email and telephone that can give you an idea about the level of expertise of the person.
If you go ahead with your purchase, make sure to arrange something that feels appropriate given the restrictions, and safe for both you and the person you're buying your chickens from.
Here are some good terms to search to use:
Chickens for sale
Simple, but effective. If you just want chickens and don't really care about how old they are, what breed they are or how many eggs they will provide you with, just google chickens for sale and the state or area you're in. 
Point of lay chickens for sale
A point of lay chicken is a chicken that has just begun laying eggs. This is a good time to get hens, as they are old enough to take care of themselves, but happy to be moved and introduced to a new home. When point of lay occurs varies somewhat between breeds and other external circumstances, but it generally happens when the chickens are approximately six months old. It's worth noting that it will normally be another 6 months before the hen is fully grown and laying to her full capacity. 
People selling larger amounts of hens often hatch chicks in batches, and they might not always have hens that are ready to leave the same week you contact them. It is best to get in contact now if you want to collect your hens in May, June, or even July. 
Rare/pure breed chickens for sale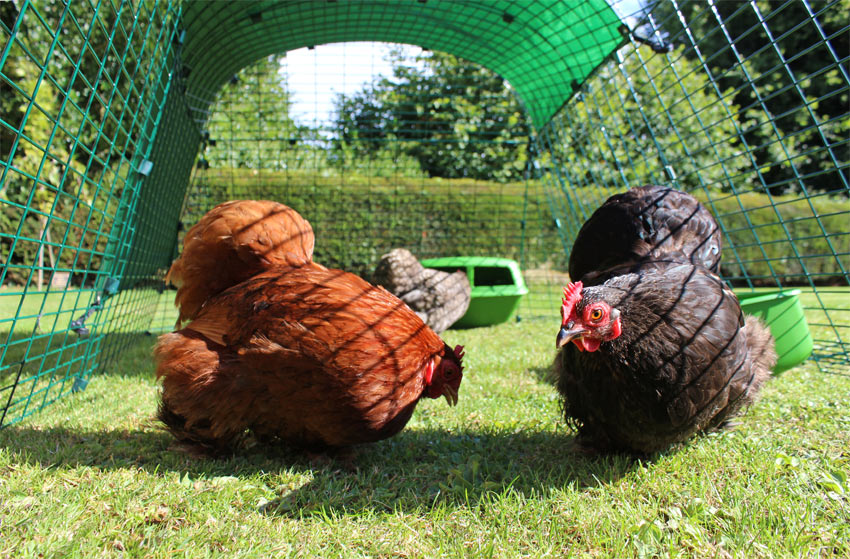 These chickens are bred from show birds, and the breeders are often affiliated with a Poultry Club. The chickens will have been well taken care of, and the breeder will be knowledgeable about the breed and chicken keeping in general, so you will be able to ask them lots of questions about the birds. 
These chickens are often a bit more expensive than hybrid hens, but you will know what you are getting. This is especially useful if you have a clear idea of what type of chicken you would like. Read up on some chicken breeds here and choose one that you think will suit you, your requirements and your garden. Breed clubs might be able to help you find someone in your area that will sell you hens.
Again, it's important to plan ahead, probably even more so when it comes to rarer breeds of chickens. You might have to book several weeks or even months in advance depending on what breed you are choosing.
If you're struggling to find someone that will sell you hens, you can always take matters into your own hands and start rearing chickens from scratch.
If you're up for the challenge and can source a good incubator, hatching eggs is a really exciting experience, and can be a great education for children in the house. It should be said though that it does require more time, effort and equipment than getting fully grown hens, and you must be aware of the fact that approximately 50% of the eggs will be hatched as cockerels that will not be happy living together. Do you have a plan for what to do with these? 
If you think hatching in an incubator might be for you, you will be able to find fertilized eggs on sites like Ebay or in chicken keeping forums. You might also want to read our step by step guide to incubation – you'll find it here. 
This entry was posted in Chickens
---