Discover These Amazing Facts About Dog Tails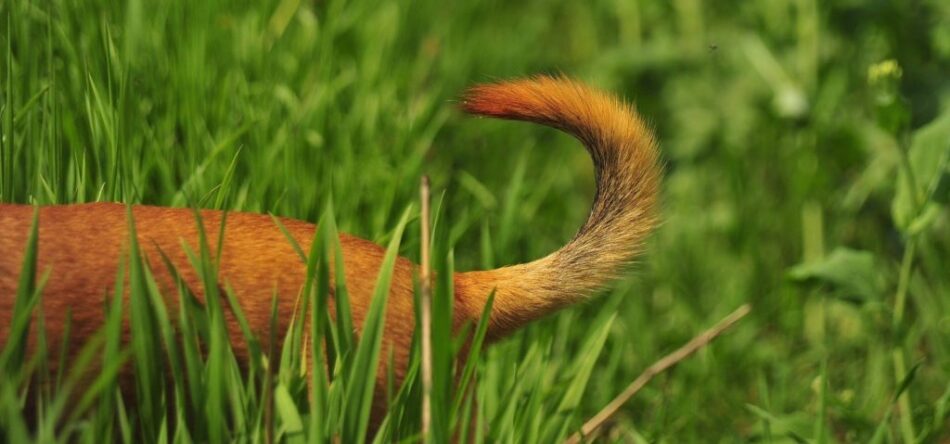 ? The main purpose of the tail is communication, and to spread personal information in the form of pheromones. Dogs have anal glands right under the tail that release scents that can be detected by other canines. When the dog wags its tail, the muscles around the dog's bum tense and press on the glands, sending out lots of information. The sweeping motions from the tail can also help spread the scent even further. 
? In a situation where the dog wants to be more low-key and not get noticed, maybe if they are feeling scared or hesitant, the dog will tuck its tail between the legs to minimise the spread of their scent. 
? Dogs that have very small tails, or no tails at all, have a limited ability to use this body part to communicate and will have to use other modes of communication. Ears can for example be very useful to show other dogs who you are and how you are feeling. 
? Different types of tail movements signify different emotions. A slight wag when meeting someone new can be seen as a tentative greeting, whereas a wider more sweeping movement is very friendly and non-competitive. A dog that makes short back-and-forth movements with the tail held high is possibly showing signs of uncertainty, assessing potential threats. You can read more about Dog Body Language in the Omlet Dog Guide.
? Puppies don't wag their tails when they are born. The first month and a half is spent mainly eating and sleeping, and they have no real interest in their surroundings. However, as soon as they start socialising, around 49 days old, they will start wagging.
? The tail can be seen as an extension of the spine. Just like the backbone, tails are made up of 5-20 vertebrae, separated by soft discs that enable movement and flexibility. The vertebrae are wider at the base of the tail and get smaller toward the tip. 
? The shape and form of the tail of specific dogs has been determined through selective breeding. The Dachshund's long, sturdy tail is for example believed to have worked as a handle to pull them out of badger burrows, whereas a Beagle's tail has a white tip to make it easier for the hunters to locate it in the distance, and Labradors have a so called "otter tail" that is thick and round and can act as a kind of rudder when the dog is swimming. 
? Dogs do not only use their tails for communication, it is also useful for keeping balance. If you watch a really fast dog run, like a Greyhound or a Whippet, you can see that the tail sticks out straight behind them. It works as a counterweight and helps the dog to accelerate, brake and turn at high speeds. Find out more about these super speedy dogs in the Omlet Dog Breed Guide! 
? According to studies made on dog tails, there is evidence that the direction a dog wags its tail can tell you something about their feelings. Positive stimuli (food, or seeing their owner) made the dogs start moving their tail to the right, whereas negative stimuli i.e. a threat causes the tail to start wagging to the left. 
Liked this blog on dog's tails? Take a read of Cat Tail Facts blog!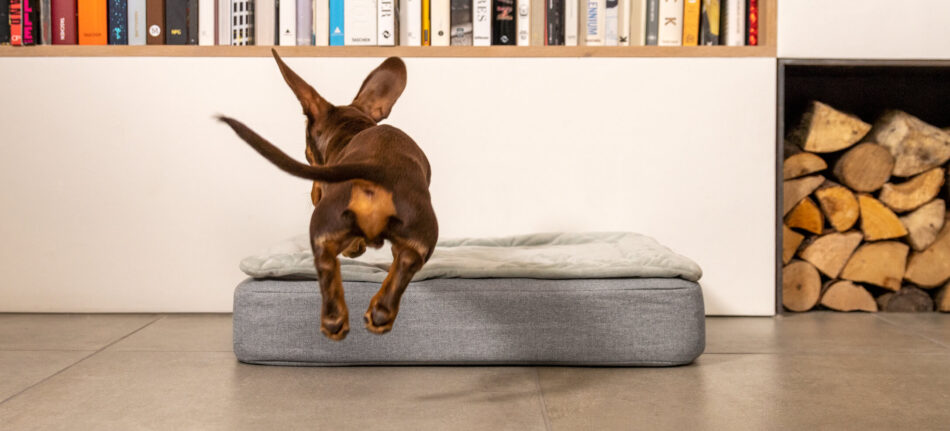 This entry was posted in Dogs
---