Why do some animals have paws?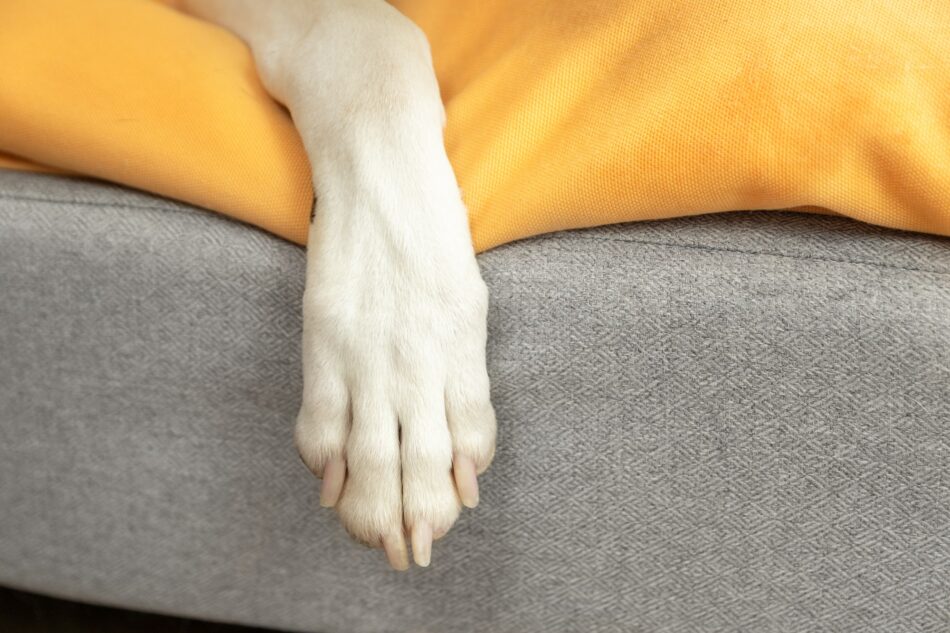 In the intricate tapestry of the animal kingdom, the paw stands as a remarkable adaptation and a testament to evolution's creativity. From the stealthy cat's paw to the unique polydactyl paws of the guinea pig, these appendages are diverse, functional, and revealing. But why do some animals have paws? In this guide, we journey through the history of the paw and unveil the fascinating insights that paws offer about the wonderful animals that bear them.
History of the paw
The story of the paw unfolds across millennia, tracing back to the evolutionary emergence of the first creatures to venture onto land from water. Limbs evolved into diverse forms to navigate various terrains, leading to the development of paws. These adaptive structures equipped animals with the ability to walk, climb, dig, swim, and manipulate objects, serving as the cornerstone for survival.
Before our pets were domesticated, they had to defend themselves to stay alive while hunting for their own food. While domestication has quieted many of those innate traits, still several haven't changed, staying with the species throughout evolution. This includes the paw. 
Dogs and cats are the main paw-ed animals that may come to mind. But before we had house cats and dogs, there were generations of wild cats and wolves roaming the Earth. In the wild, the main purpose of the paw was largely related to sound and shock absorption. The fatty tissue inside the pads helps animals jump and land without pain or noise which was especially helpful for silently hunting prey in the wild while also protecting limbs from impact. 
The evolution of the paw is as fascinating as the evolution of mankind – every change significant for its new environment and needs. So if your best friend has four paws, it's best to know them like the back of your hand.
What can the paw tell us?
Animal paws hold a great deal of information in letting us know and understand how our furry friends are feeling. For instance, did you know cats knead blankets and pillows when they're feeling safe and content? And for some animals, they use their paws as a way to release sweat and cool down. Here's a breakdown of some of the many details that we can learn from the paw.
Functionality over form
Paws, despite their differences in appearance, share a common purpose: functionality. Whether it's the padded feet of a feline or the webbed toes of an otter, each paw is intricately designed to suit the lifestyle and habitat of the animal.
Insight into locomotion
The structure of paws reveals clues about an animal's mode of locomotion. For instance, the cat paw is designed for pouncing, jumping, and clawing through nature. This is why having a sturdy cat scratching post for your feline friend is essential to support their natural instincts. Each animal possesses unique traits in their paws which lends themselves to their survival.
Environmental adaptations
Paws serve as a mirror reflecting an animal's environment. For example, animals dwelling in snowy landscapes often sport larger, broader paws, providing better traction and acting as natural snowshoes. In contrast, animals in arid regions, such as the desert, might have padded paws to better endure hot surfaces.
Sensory significance
Paws are not merely appendages for movement; they're sensory hubs of communication. The paw pads of animals are rich in nerve endings which gives them a heightened sense of touch. So as pet parents, it's super important to be mindful of temperatures for your furry friend so you can accommodate them as needed. When the summer heat rises, be sure you have a memory foam dog cooling mat or ultra comfy cat cooling mat to help their sensitive paws get some relief. 
Health clues
Observing an animal's paws can also offer insights into its health. For example, if your dog's paws have an unusual odor or the hair is overgrown between the paw pads, this could be an indicator of an ailment requiring veterinarian treatment. Likewise, bumblefoot, a common infection that can appear on guinea pig paws, is a sign that treatment is needed as well. Allergies remain the most common problem that dogs and cats have with their paws – noted especially by excessive licking or chewing at their feet. When was the last time you looked at your furry friend's paws?
Omlet and your pets' paws
The enigma of the paw extends beyond its physical presence; it embodies the evolutionary journey, environmental adaptation, and behavioral nuances of the diverse animals in our world. At Omlet we understand the significance of pets' paws and create products to serve as a reminder of the marvels crafted by evolution. From cat scratching posts with lights and dog beds with customizable toppers,  our products help captivate stories hidden within the very footsteps of our favorite furry friends.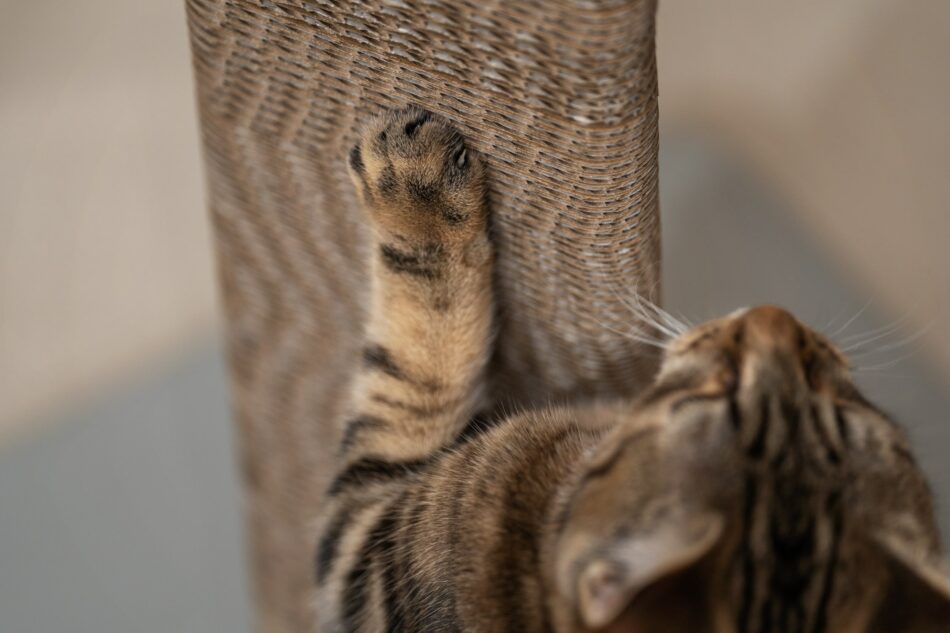 This entry was posted in Cats
---