Do all chicken coops rot?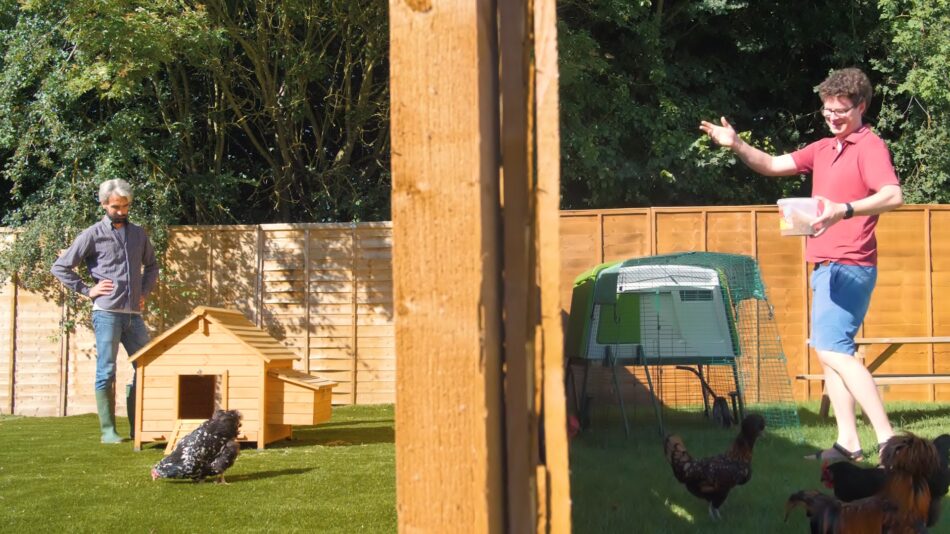 Worried about your chicken coop rotting? It's a valid concern that all chicken keepers have. Chicken coops are out in the elements, and can take a beating from the weather and predators. Still, chicken keepers rely on their structural integrity to keep their flocks safe – so what happens when a coop starts to rot? 
Thankfully, not all chicken coops rot. Wooden coops all eventually succumb to their exposure to the environment, but there's an alternative option. We invite you to consider: Omlet's plastic chicken coops. 
Why do wooden chicken coops rot?
Wooden chicken coops, by nature, break down over time. No matter how "weather-treated" boards, planks, and roofs may be, they will eventually decompose when exposed to the relentless elements. This is especially true in areas that receive a lot of humidity and severe weather, such as the southern part of the US. A constant battering from rain storms, followed by intense sunshine will leach out the weather protectants that lumber may be treated with. Wind and rain will also loosen or warp shingles on chicken coops, making coops drafty and wet. Once the weather has stripped wood of its protectants, moisture sets in, and the wood begins its rotting process. 
Wood that stays damp rots the fastest. Wet wood swells and expands, which allows for more moisture to make its way in. And, when exposed to the sun, swollen wood begins to contract when it dries. Through this process of swelling and contracting, wooden chicken coops begin to lose their shape as the boards or planks warp. You may notice bowed or split wooden components on your chicken coop as a result, which will eventually break or collapse. Different types of wood experience this process at varying speeds, but most commercially bought wooden chicken coops are made from lower-quality wood with a shorter lifespan. 
Once the wood of a chicken coop begins to rot, any affected boards will need to be replaced. It's important to address any rotten pieces of a chicken coop immediately to avoid adverse health effects on your chickens. Rotten wood attracts mites and other parasites that will plague your hens, and mold or mildew is often present in damp wood. These fungi can cause respiratory problems in your chickens, and creates unsanitary conditions for both you and your flock. 
How to prevent your chicken coop from rotting
Oftentimes it's easier to build or purchase a new chicken coop from scratch than to renovate a rotten one. Repairing a rotten chicken coop is costly and time-consuming, and will likely need to be repeated throughout the lifetime of a wooden coop. There are preventative measures you can take to maintain a wooden coop to help improve its longevity, but these too take effort and resources. 
Repainting, staining, or weather-treating a wooden chicken coop 
To help prevent wood rot, wooden chicken coops can be repainted, stained, or weather-treated regularly – usually on an annual basis. Take great care to select products that are non-toxic to chickens, and allow for ample drying time between coats before allowing your hens back into their house. Natural products such as tung oil can be applied to wooden chicken coops to make them water-resistant, but 100% pure tung oil can be costly. 
Keep your coop covered 
Another method to help prevent wood rot is to keep your chickens' coop covered. This could be through the use of a tarp, inside of a structure such as a shed or a barn, or by building a structure over the top. It may seem a bit redundant to cover a chicken coop that is meant to protect your flock from the elements, but shielding a wooden coop from sun and moisture can help preserve its components. This isn't the most convenient option, and application of water-resistant products will still be needed on occasion to protect the exterior of your coop. 
Forgo a wooden coop 
By far the easiest option to avoid having to fix a rotten chicken coop is to purchase a plastic chicken coop. Omlet's Eglu Cube chicken coop is made of heavy-duty plastic that's weather and waterproof, so there's no concern over rotting components. Truly a zero-maintenance solution, the Eglu Cube is ready to house a flock of up to 10 small breed hens from the time it's assembled. Omlet's design is meant to last a lifetime, which means no breaking down or rotting, and no application of preservatives is required to keep your Eglu Cube sanitary and functional. 
Why do plastic coops not rot?
The short answer as to why plastic outlasts wood is: because plastic does not exist in nature, naturally occurring organisms are not effective at breaking it down. Wood exists in nature, so there are bacteria and other living organisms that are equipped to dispose of it. Plastic, on the other hand, has no "natural" foes. 
Plastic chicken coops do not rot or lose their shape in the elements and do not require routine maintenance. They're also much easier to clean, offer a more sanitary environment, and are able to be moved with ease compared to their wooden counterparts. 
How to maintain a plastic coop
All Omlet products are designed to last, but you'll still want to check in on your chickens' coop routinely for any signs of wear and tear. Usually, any doors or parts that are not aligning properly are the result of the soil beneath the coop shifting, and can easily be corrected by moving the coop by a few inches as needed. Chicken run clips may also come loose during these shifts, and should be checked regularly. 
Aside from checking your coop for shifting, you'll also want to clean your coop regularly to keep it fresh. Even deep cleaning the Eglu Cube takes mere minutes, as compared to several hours of cleaning a wooden chicken coop. A pressure washer or high-powered water hose makes the process go even faster. Simply remove the droppings tray and roosting rack, spray clean, and wipe dry. 
Compared to wooden chicken coops, maintaining the Eglu Cube saves countless hours each year. And, a coop that's so easy to clean and maintain creates a much more sanitary environment for your hens, which cuts down on illness and discomfort brought about by the weather. Keeping chickens has never been easier or more enjoyable than with an Omlet coop. 
Omlet and your chickens' perfect home
A rotting chicken coop is a frustration for chicken keepers that we sought to put an end to. The result is our line of high-quality chicken coops that stand the test of time. Combine your Eglu Cube with a Walk In Chicken Run for the ultimate chicken-keeping experience. And, with accessories such as the PoleTree Customizable Chicken Perch or Caddi Chicken Treat Holder, you'll be able to foster and enjoy watching your hens fulfill their natural behaviors.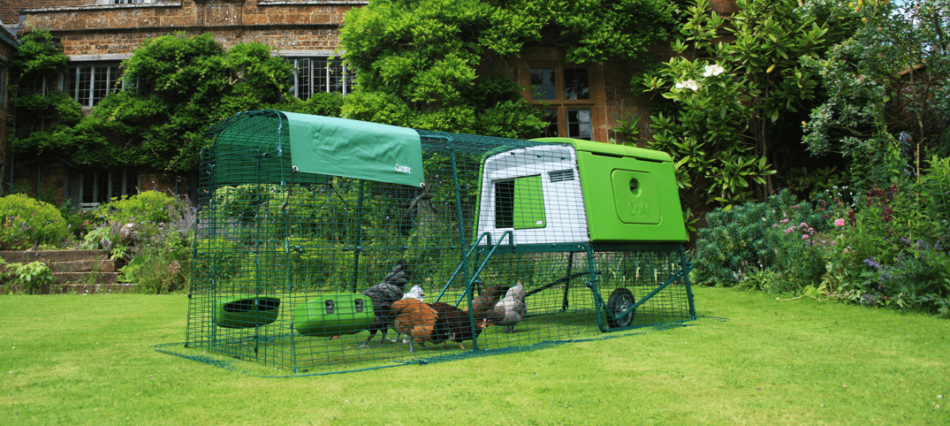 This entry was posted in Chickens
---