How To Maintain Your Eglu or Walk In Run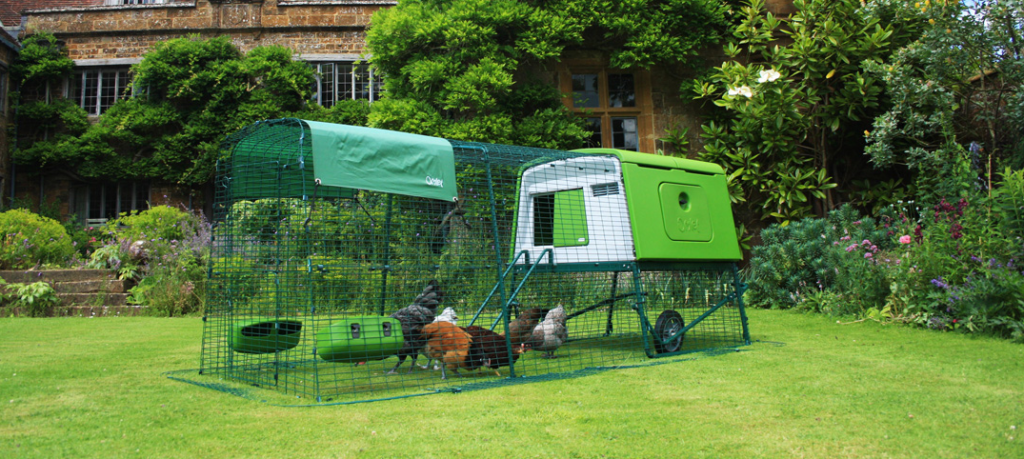 The metal chicken runs are designed to be used outdoors for years to come. However, we recommend that you check the run regularly for signs of corrosion, especially if you live somewhere with extreme weather conditions or close to the sea. Corrosion will occur if the coating has been scratched or scraped for example. If you do see some, remove any loose rust and touch up with a weather resistant paint.
Are you a long term Eglu or Walk in Run owner? Omlet products are known to be extremely long lasting, but we do recommend checking over your coop and run every year for signs of wear and tear, and to remember the little maintenance needed to keep your coop in tip top condition and your pet happy and healthy. You may have also missed some of the new products we have developed over the years to make the coop and runs even better. Take a look at ways you can upgrade and improve your Eglu below!
Run Clips
When you carry out your regular deep clean, make sure you have a quick walk around the run and check the security and stability of the run panels. In time, the run clips can age and become weaker. If you notice that run clips are cracking when you open them or move the coop and run, or that there are some clips falling to the ground, you should consider refreshing all the run clips on your coop. 
We have now made it super quick and easy for you to find the right pack of run clips for your Eglu or Walk in Run. 
New Ladder
If you purchased your Eglu before summer 2019, you may not have benefited from the new Ladder Grips we have designed to resolve the problem of some chickens disliking the metal coop ladder, or being too small for the steps. The ladder grips replace the black friction strips, clipping on securely and easily to provide a wider platform for chicks to climb up on. 
You can buy ladder grips for your Eglu Cube here or for your Eglu Go UP here.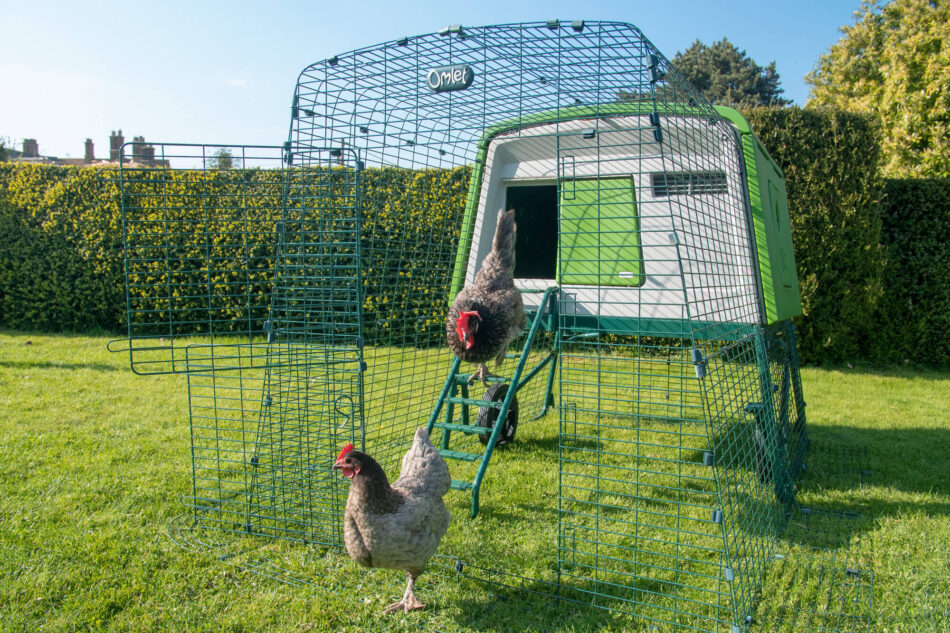 Autodoor and Coop Light
We're sure you haven't missed the Automatic Chicken Coop door that can be attached straight onto your Eglu Cube or Walk In Run, but have you seen that you can also attach a coop light to guide your chickens in at night? The light is powered by the control panel of the Autodoor, and will automatically come on 5 minutes before the door closes. As soon as the door has closed for the night, the light turns off.
Run Covers
In high winds and torrential rain, old run covers can take a beating. If you have had your run covers for some time and they are looking a bit worse for wear, it might be a good idea to invest in a new set of covers to ensure your chickens continue to be fully protected from the elements. 
Discover our wide range of run covers for all Eglus here.
New hentertainment
We have also introduced new feeders and treat dispensing toys in the last few years, which your chickens are sure to love. 
The Caddi Treat Holder is ideal for larger treats, such as fat balls or vegetables from your garden, and hangs in your run to keep food off the ground and prevent mess on the run floor. The Peck Toys are a rewarding, slow release solution for treat-dispensing which your chickens will be entertained by all day. The Pendant hangs from the run, while the Poppy is put into the ground – perfect if your chickens are fully free ranging.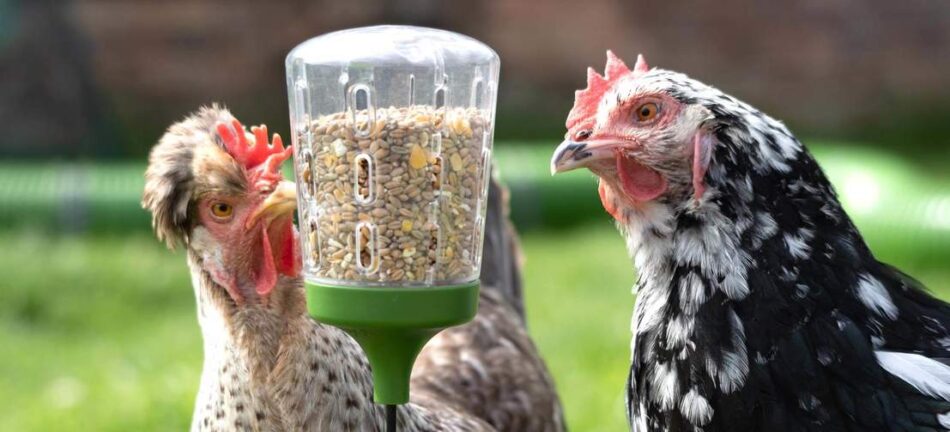 We're here to help
If you are unsure about the condition of your Eglu or your run, please contact our friendly and knowledgeable Customer Service team. They can give you advice on how to maintain your product, making sure it's in top condition for many years to come! 
This entry was posted in Chickens
---