Transitioning your dog into winter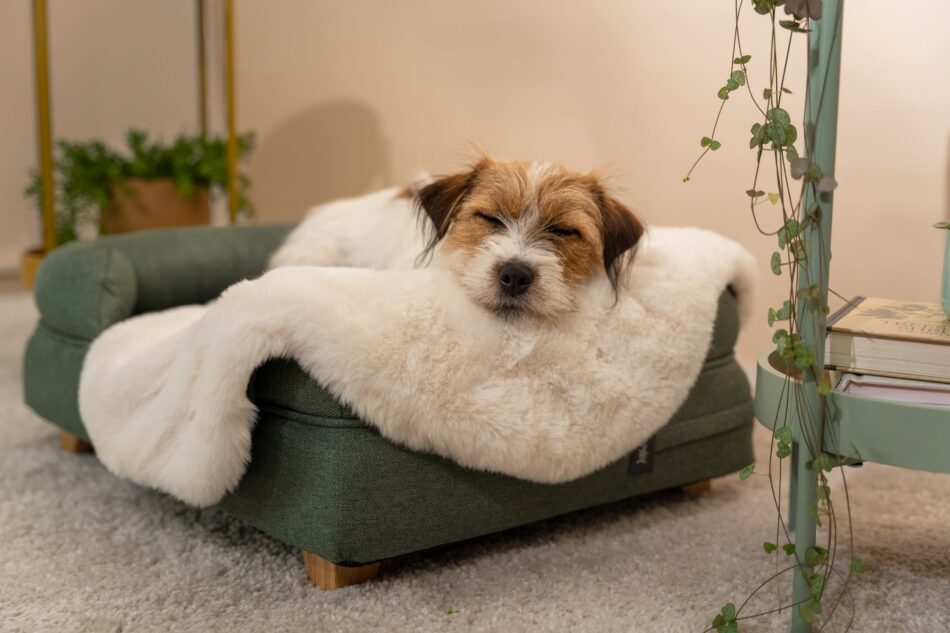 The leaves are falling and temperatures are dropping. Fall has faded into winter and the crisp air hints at colder weather to come. As you move into winter with a cozy jacket, help your pooch conquer the cold and welcome in the new season by your side. Follow these tips for transitioning your dog into winter and watch them wag their tail goodbye to crunchy leaves and hello to snow-filled strolls. 
How cold is too cold?
Most dogs can tolerate cold temperatures pretty well – they do have a built-in fur coat, after all. But how do you know when winter cold is too much for Fido? The best way to temperature check your dog is by looking out for these signs:
Sitting in a hunched position with their tail tucked in.

Whining incessantly – this is usually dog speak for "I'm cold – let's go get warm".

Reluctant to go on a walk when they usually love being outside.
These breeds were made for winter
All dogs need some extra care and warmth during the winter months but certain breeds are more susceptible to becoming too cold. Those most likely to need the help of a winter coat are the smaller, short-haired breeds like beagles, pugs, and chihuahuas. Hardier dog breeds such as Siberian huskies and malamutes, on the other hand, fare much better in cooler climates.
Don't be fooled by their size – there are a few larger dog breeds that struggle in the winter, too. Great Danes, Salukis and German shorthaired pointers are a few examples that are more averse to chilly temperatures due to their shorter coats or minimal body fat. 
You'll want to pay close attention to your dog's body language on cooler days. Temperatures of 45℉ or below can become risky for long walks or extended outdoor play for dogs susceptible to getting too cold, including older dogs as well.
Winter entertainment essentials
Cold-weather walks around the block may suffice in some parts of the country for dogs this winter, but when the temperatures start to plummet too low, it's time to move the exercise indoors. 
Keeping your dog stimulated indoors is important all year round but especially when conditions mean daily walkies might be off-limits. Here are a few ways to keep your dog active indoors when it's too cold to play outside:
Toys, toys, and toys. Whether plush or hard, squeaky or silent,

dog toys

are an excellent way to keep your dog's playtime going when indoors. Plus, a game of tug of war or indoor fetch are great bonding activities for you and your pet.

Hide and see the treats. One of the best ways to get your dog moving is to have them hunt for hidden treats throughout the house. This game doubles as brain training too, so your pup will be able to get both a physical and mental workout in.

Have a playdate. When it's too cold to meet up at your favorite dog park, consider

having a dog friend over

instead to burn off some energy.

Training and tricks. Take advantage of the extra time with your furry friend by teaching them a new trick. Keep sessions short and be sure to use plenty of treats and praise to get Fido motivated.
Creating your dog's winter wonderland
To make sure your dog stays snug this season, create a winter wonderland inside by cozying up your quarters. Winter proofing your home for your dog has never been so easy with Omlet's range of ingeniously designed products to take you through the year.
Nothing's better than coming home to a warm bed after being outside on a winter's day. And with Omlet's Topology Dog Bed not only will you provide your pup with an unparalleled sleep experience on a supportive memory foam mattress, but you can customize their topper from a variety of options that keep them warm and cozy all winter long. Simply zip on a new topper when it's time to get comfy and zip it off to clean those muddy paw prints with a quick spin in the machine.
Choose from the Sheepskin topper for the ultimate snuggly soft sleep, or for post-snowy walkies, the Micorfiber topper is quick drying to get them feeling warm again in no time.
To take their bed to another level of comfort, layer up with the Omlet Luxury Faux Sheepskin Dog Blanket. Or place the plush throw on your bed or couch so you can share a snuggle together. Plus, with three sizes to choose from, you can choose a blanket big enough to wrap around any dog.
Should your dog's diet change in winter?
While humans may sometimes gain an extra layer of warmth during the holiday seasons, be careful your dog doesn't follow suit. Just like us, dogs may try and consume more calories during winter to try and create an extra layer of warmth. But, overconsumption of food can lead to health complications in the long run if not watched carefully.
If your dog is active the rest of the year but they start to slow down during winter, you'll want to maintain a steady calorie intake to not add too much weight. Speak to your veterinarian about switching their diet away from foods high in carbohydrates and more protein and fiber-rich foods to keep them fuller longer. 
An extra helping of omega-3 will also be beneficial for your pup this season. This will help with keeping their skin and coat in top condition, free from flaking and itching. Your veterinarian will be able to tell you what they think is best for your pet, but dog-friendly omega-3 supplements are readily available online or in your local pet store.
Omlet and your dog's winter
Winter can be one of the best seasons, especially with your dog by your side. While you might be spending more time on the couch and less time out on adventures, with products like the Topology Dog Bed, Luxury Faux Sheepskin Dog Blanket and dog toys from Omlet, transitioning into this wonderful time of year has never been easier.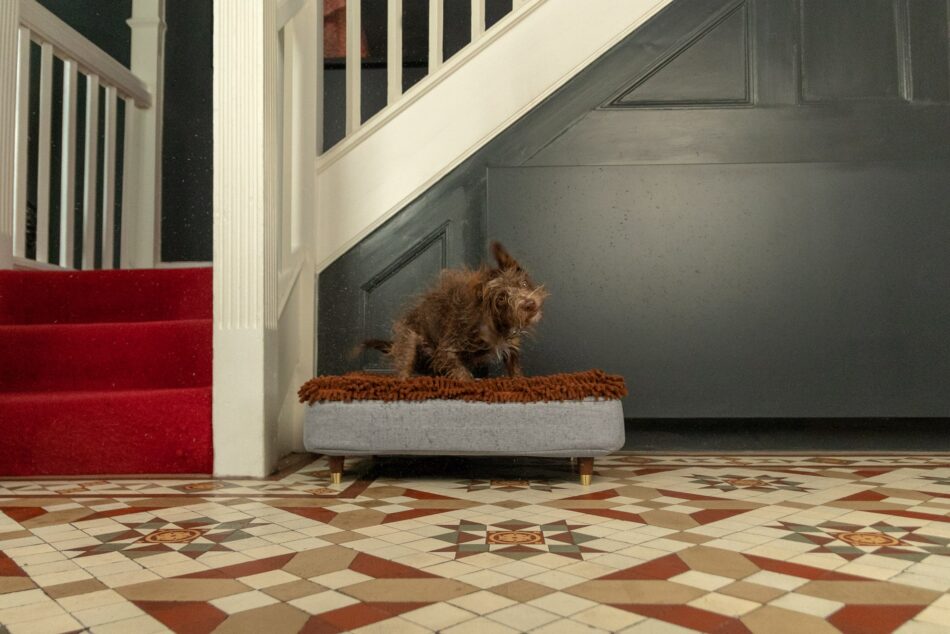 This entry was posted in Dogs
---