Transitioning Your Dog Into Winter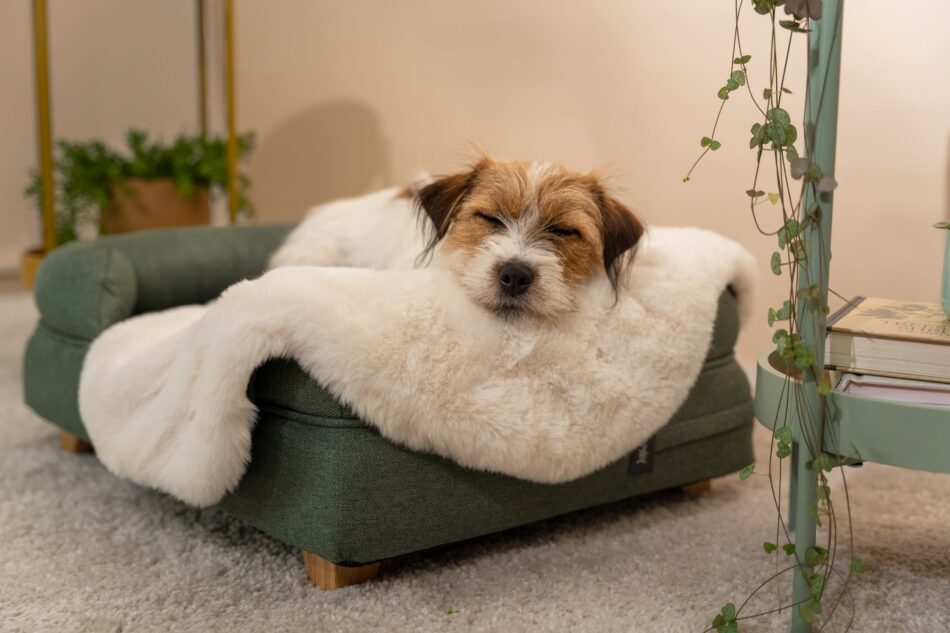 In almost every city across every state, the leaves are falling and the temperatures are dropping. Fall has faded into winter and the crisp air is beckoning us to prepare accordingly.
As you transition to winter coats and cozy blankets this holiday season, don't forget to help your dog transition too! One of the best parts of dog ownership this time of year is watching your dog wag their tail goodbye to crunchy leaves and welcome in the joy of jumping in soft snow! Here are some tips on how you can make sure your dog stays safe, warm and happy this winter.
How cold is too cold?
Most dogs can tolerate cold temperatures pretty well! They do have a built-in fur coat, after all! But how do you know when winter cold is too cold for your furry friend? The best way to get a temperature check on your dog is to ask them! Since they can't speak our language though, you'll have to decipher theirs. Here are some signs that your dog might be too cold this winter:
Reluctant to go on a walk when they usually love a good stroll

Sitting in a hunched position with paws under their belly 

Whining incessantly – this is usually dog speak for "I'm cold! Let's go get warm!"
Generally speaking, temperatures of 45℉ or below are too cold for long dog walks or extended outdoor play. This doesn't mean your dog can't experience the winter wonderland, just don't let them linger longer than usual in it!
Which dogs are more susceptible to the cold?
While all dogs need some extra care and warmth during the winter months, certain breeds are more susceptible to getting too cold. The dogs that are most likely to need a winter coat are the smaller, short-haired breeds like Beagles, Pugs, and Chihuahuas. 
But, surprisingly, there are several large breed dogs that stand out like giants when it comes to being more sensitive to the cold. If you have a Great Dane, Mastiff, or German Shorthaired Pointer, you want to pay close attention to their time allotted outside in the colder months. These breeds may be big in size but their short hair and temperament make them more averse to chilly temperatures.
Indoor dog entertainment during winter
Cold-weather walks around the block may suffice in some parts of the country for dogs this winter, but when the temperatures start to plummet too low, it's time to move the exercise indoors. Keeping your dog mentally and physically stimulated indoors is important during the colder months as time spent outside may be limited.
Here are few ways to keep your dog active indoors when it's too cold to play outside:
Toys, toys, and more toys! Whether plush or hard, squeaky or silent,

dog toys

are an excellent way to get your dog's playtime fun going when indoors.

Hide and see the treats! One of the best ways to get your dog moving is to have them hunt for hidden treats throughout the house. Just make sure you remember where you hid them!

Have a playdate. When it's too cold to meet up at your favorite dog park, consider having a dog friend over instead to burn off some energy.

Teach something new. Take advantage of the extra time with your furry friend by teaching them a new trick. This mental stimulation will keep your dog alert and active!
Should my dog's diet change in winter?
While humans may sometimes gain an extra layer of warmth during the holiday seasons, be careful your dog doesn't follow suit! Monitoring your dog's diet during the colder months is important for their health and well-being. Depending on your dog's breed, they may try and consume more calories during winter to try and create an extra layer of warmth. But overconsumption of food can lead to problems if not watched carefully!
If your dog is naturally active the rest of the year but they start to slow down during the colder months, you want to maintain a steady calorie intake to not add too much weight. Try and switch their diet away from foods high in carbohydrates and more rich in protein and fiber to keep them fuller longer. 
For dogs who make snow pile jumping an Olympic sport, a few more calories this winter may actually help them! Regardless of breed or activity level, your observation of your dog should direct the change or steadiness of your dog's diet when it's colder out. 
Winter proof your home
To make sure your dog stays snug this season, create a winter wonderland inside by cozying up your quarters! Winter proofing your home for your furry friend has never been so easy with these delightfully warm and comfy products designed by Omlet.
Topology Dog Beds: Nothing is better than a soft snuggle in a warm bed after being outside on a winter day. Your dog should get the same experience! With the Topology Dog Beds designed by Omlet, not only will you give your dog an unparalleled sleep experience on a supportive memory foam mattress, but you can customize their topper from a variety of options that will keep them warm and cozy all winter long! Plus, the toppers are quick and easy to zip off and throw in the washing machine when they become damp and smelly. 
Luxury Faux Sheepskin Dog Blanket: Layer your dog up in winter warmth with a luxury faux sheepskin dog blanket designed by Omlet! This plush throw can turn any spot in your house into a warm and comfy sleep haven for your furry friend. 
Winter can be one of the best seasons of the year, especially with your dog! And transitioning your furry friend into snowy walks and snuggly warm cuddles is as easy as a little prep and a lot of love. Add some dog toys and warm blankets and this will be the winter you and your dog will absolutely love!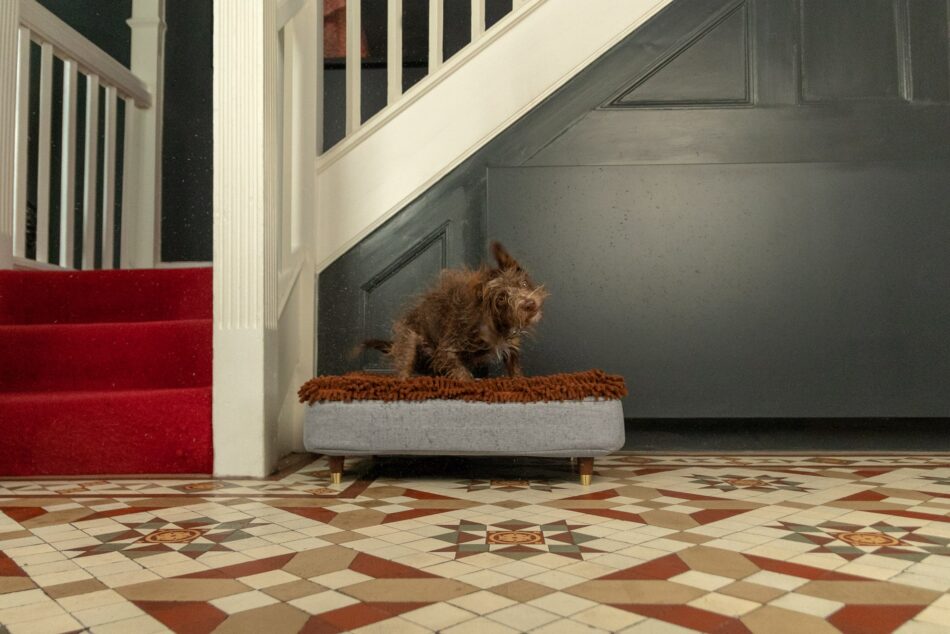 This entry was posted in Dogs
---