Hatching eggs 101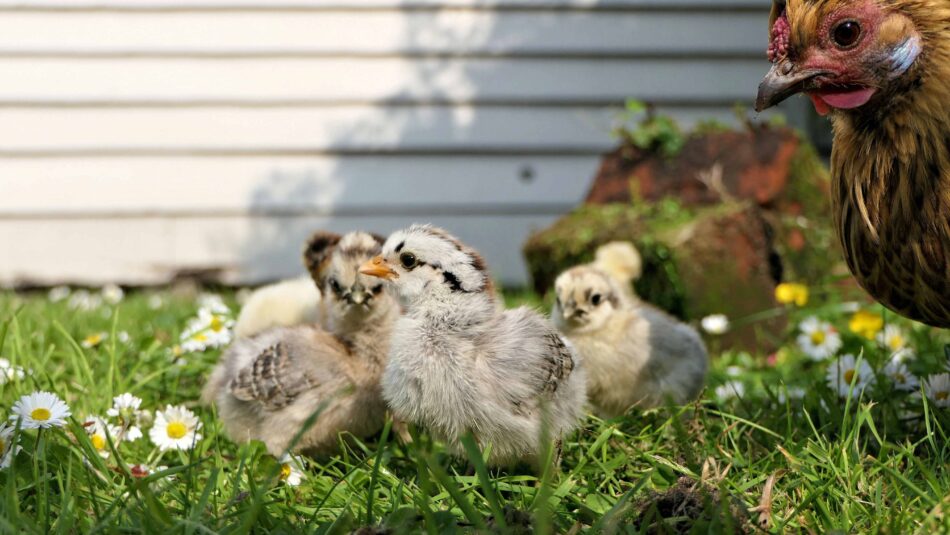 Considering hatching chicken eggs? Well, you're in for an exciting time! Hatching eggs is an unforgettable experience for any chicken keeper but before you begin, here is the hatching eggs 101 guide to ensure that you and your chicks get off to the best start!
Why should I hatch eggs?
First and foremost, chickens make fantastic pets. In fact, this month we're telling you all about why chickens are so great! Have a read of our Chicken Keeping Myths blog that will set straight facts from fiction when it comes to getting chickens.
In addition to this, hatching eggs is an incredibly rewarding experience. From incubating eggs to seeing your chicks hatch, and then going on to flourish as adult chickens. You really do witness life from its very beginning!
Can I hatch supermarket eggs?
Here we have a very common egg hatching myth… or, is it? We've all heard a story from a friend of a friend who has supposedly hatched a supermarket egg. While the possibility of this seems exciting, the reality is that is a highly unlikely event.
For an egg to hatch it must be fertilized, and fertile eggs are hardly found in our supermarket aisles. For an egg to be fertilized, the hen must have had access to a male chicken. This does not occur for most chickens that produce eggs for our supermarkets. However, you may find that if you shop for eggs at a farm shop where hens have had interaction with a cockerel, the eggs you pick up could, in fact, be fertile. This still doesn't mean you're guaranteed to hatch chicks, though, as the conditions in which the eggs are contained also plays a role in the development from egg to chick. For example, being refrigerated or the humidity levels being unsuitable, will stunt this development. So, if you're looking to hatch chicks, supermarket eggs is probably not the way to go."
Where do I get the eggs?
One good place to start on your egg hunt is by contacting a reliable chicken breeder. It's important to note that while a chicken breeder can be confident that the eggs they're selling are fertilized, this still doesn't mean a 100% guarantee. Therefore, choosing an experienced breeder will give you the best chance. The method most breeders will use to see if an egg is fertilized is called candling. This is whereby an egg is very literally held up to a warm candle. If the egg appears to be opaque when candled, then it is most likely fertilized.
Alternatively, you can also buy fertilized eggs online from websites such as eBay, Craigslist, or browse chicken keeping forums. Again, always buy from sellers with a good reputation. If you're unsure of what chicken breed is right for you, have a read of our Chicken Breed Guide to find your perfect fit!
Regardless of whether you obtain your eggs from a breeder, farmer, or via an online community, if you can, opt for a local breeder or farmer over having your eggs shipped to you. This is because shipped eggs have reduced hatch rates. This is mainly due to conditions such as excessive shaking/poor handling or the temperature they have travelled at.
What do I need?
Hatching eggs doesn't have to be complicated! If you're new to the incubation process, it might initially seem a little daunting trying to work out how you can take your eggs to baby chicks! Fortunately, Omlet has everything you need to guide you on along the hatching process. Other than of course fertile eggs, you'll only need an egg carton, water, and most importantly an egg incubator to begin.
A smaller chicken egg incubator like the Brinsea Mini II Advance is ideal for beginners. It can hatch up to 7 chicken eggs and is fitted with a digital alarm and countdown to hatch day system.
If you're looking to hatch more eggs, the Brinsea Ovation 28 EX incubator is great, with space for up to 28 chicken eggs, along with a range of advanced features like automatic egg turning and an incubator temperature alarm. The egg incubator also has an automatic humidity control feature, and with two of the leading causes of hatching failure being incorrect temperature and humidity levels, it's helpful to be able to keep track of this. The optimal temperature for hatching chicks is 99.5 degrees Fahrenheit, but for a more in-depth guide on what temperature and humidity levels should be throughout the process, take a look at our Step by Step Guide to Hatching Chicks blog, which will take you through a daily routine towards hatching eggs.
How long will it take?
The incubation period for chicken eggs is usually 21 days. This being said, some eggs may hatch slightly before or after this period. Approximately between 25-50% of eggs, however, might not make it to hatch day for various reasons. Some are due to the incubation process, while others are out of your control. For example, a genetic problem with the embryo.
Alternatively, you can let a hen do the work and put fertilized eggs under a broody hen. However, if that's not possible for you, hatching artificially is a great option!

What happens when the eggs are hatched?
It's day 21 and the big hatch day has arrived! The first sign of hatching you'll notice is known as pipping. This is when your chick will break a small hole in its shell. The next stage is called zipping! During this stage, your chick will start turning inside its shell, before making a full breakthrough! At this time, keep a close eye on your eggs, as the zipping process can be as quick as 30 minutes!
As previously mentioned, however, some eggs take a bit longer to make an appearance than others. Therefore, you should avoid removing any chicks that have already hatched from their incubator too soon. This could hugely disturb the environment for any other remaining eggs that are left hatch. You should wait up to 12 hours before considering assisting with hatching as a last resort. Chicks can go 3 days without food or water, so do not be in a rush to help with hatching, therefore disturbing your chicks, if this is not completely necessary. Before you then go on to remove any remaining eggs inside the incubator that have not hatched, wait until day 25 just to be safe.
If you're new to raising chicks, we also recommend reading our 6 Mistakes To Avoid When Raising Chicks to help you with this stage after they have hatched.
What happens to male chicks?
Before deciding on hatching eggs, it's a good idea to know what your plan is should the result be a male chick/s. In the world of egg production, male baby chicks are considered a by-product of the industry. They are, in many circumstances, therefore discarded at an early stage of their lives.
Ultimately, many chicken keepers decide on keeping only female chickens, or hens. This is because cockerels, which you might have heard being called roosters, can have their downsides. For one, they don't produce eggs! However, this doesn't mean a cockerel won't fit into your life perfectly, depending on why you want to keep chickens. Have a read of our guide Everything You Need To Know About Keeping Roosters, which will help you to decide on whether one of these beautiful birds is right for you.
Something worth noting here is that it can be difficult to sex chicks until they are slightly older. It's not usually until between weeks 5-9 when they'll start showing these determining differences. For more information on this subject, read our blog How to Tell a Cockerel From a Hen.
If you decide that having male chickens is not for you, then you do have the option to sell them. Just because a male chicken might not be right for you, they might be for someone else. Asking around on websites such as Craigslist or Facebook is a good place to begin.
What next?
Now, we all know how cute baby chicks are! However, let's not forget that after you hatch chicken eggs, these fluffy yellow birds will soon of course be fully grown chickens. Once your chicks are adults, Omlet has just what you need to provide your birds with the best life they can have! Keep them happy and healthy with a range of Omlet chicken keeping products including the Omlet Eglu Chicken Coop which hens can move into from 12 weeks old!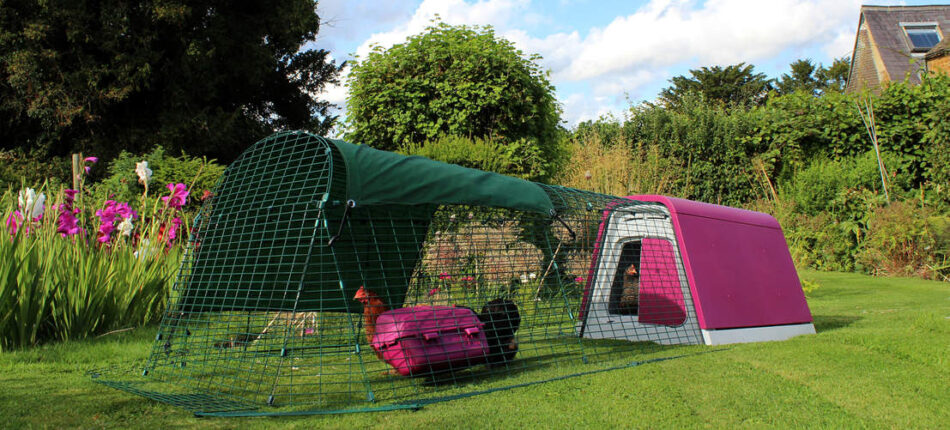 This entry was posted in Chickens
---