The Seven Fascinating Senses of Cats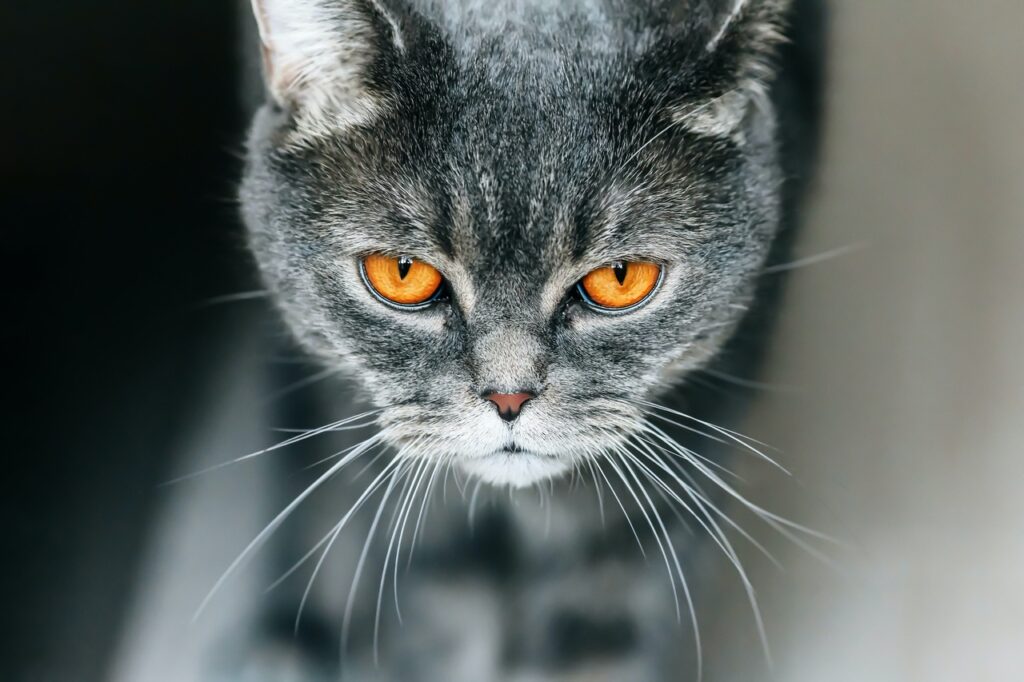 We all know that cats have excellent hearing and fantastic night vision. But there are many other senses at work in your pet cat too, including taste, touch, smell, internal clock, and an incredible sense of balance.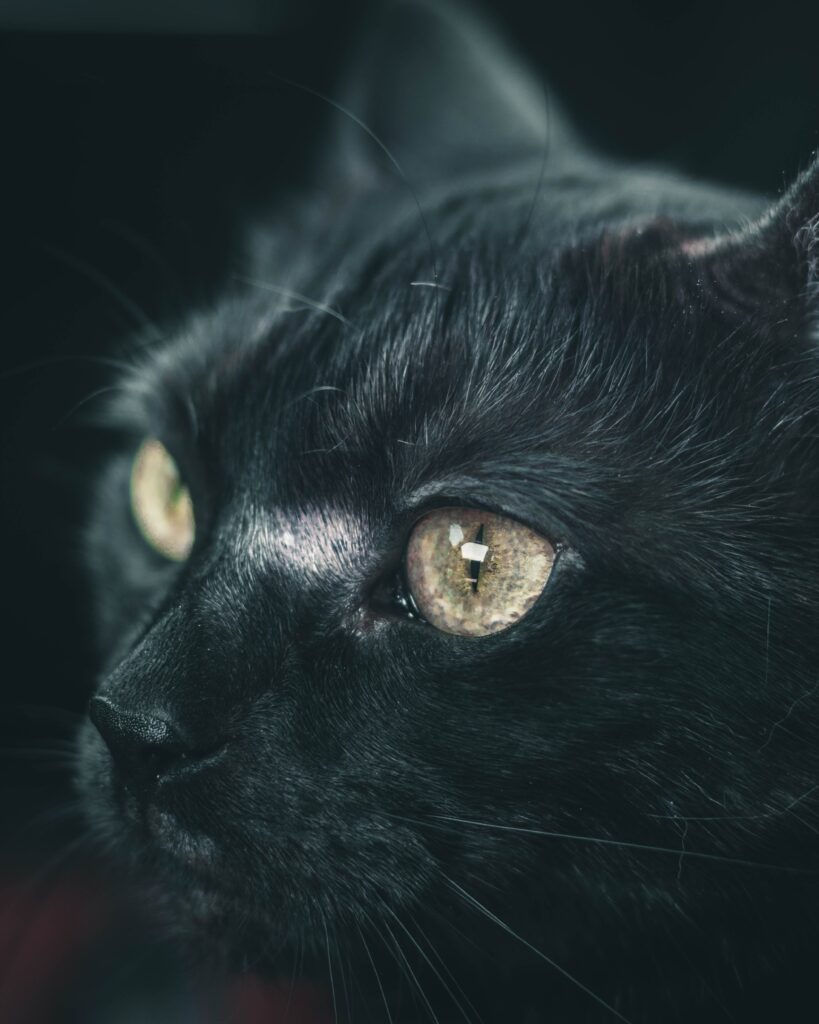 1. The Cat's Sense of Sight
To see why cats have such fantastic eyesight, look no further than their larger and more dangerous cousins. Many big cats choose to hunt at night, and the average pet cat is prepared to pursue prey at any time of day, whether noon or the dead of night. It has even been suggested that cats can see in wavelengths of light that we cannot, giving them an enhanced ability to detect even the smallest motions. This allows cats to stay one jump ahead of their prey.
Cats also have a slightly wider field of visions than humans, meaning they can keep an eye on more of their territory from one spot. Cats' vision, however, is not actually better than ours overall, and their peripheral vision is less focused than a human's. This feline form of 'tunnel vision' allows them to better track fast-moving targets.
2. The Cat's Sense of Taste
Taste is one of the cat's weaker senses, due to its relatively small number of taste buds compared to other mammals. Cats also miss out on whole types of taste, lacking the tongue proteins required to taste sweet foods. It's not just our pet cats that lack a sweet tooth – all cats lack the ability to produce these proteins. It's thought that this could be a by-product of their largely carnivorous, 'savory' diet, as evolution has led cats to hunt for nutrient-rich meat instead of foraging for sweet fruits or berries.
It's not all bad news for the cat's dinner plate, though, as it's also been revealed that cats have taste receptors that can detect chemicals and bacteria in meat. This could be a form of protection against potential food poisoning from meat that's just starting to turn a bit green at the edges.
3. The Cat's Sense of Hearing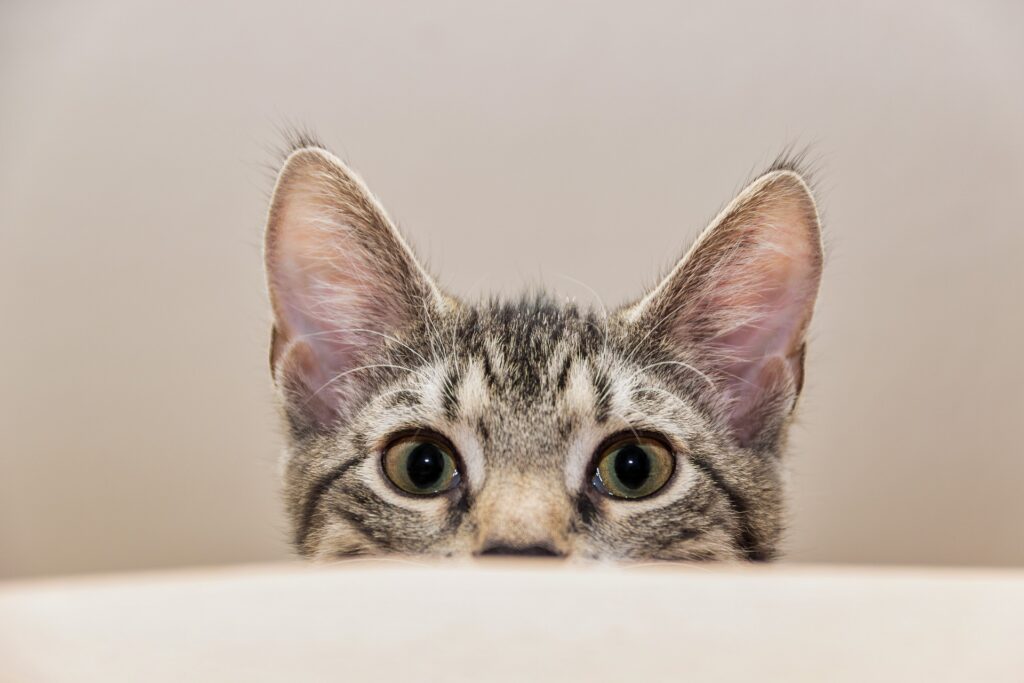 Did you know cats not only have better hearing than humans, but also dogs? They can hear a very wide bandwidth of sound frequencies, and their hearing sensitivity is high too, allowing them to listen from a much greater distance. Cats' ears are full of clever and fascinating mechanisms, such as the ability to clean themselves. Cats also avoid ear infections in the first weeks of their life by being born with sealed ear canals.
Although cats' hearing appears to be such an important part of their lives, it can sometimes be difficult to tell if a cat is deaf. This is due to their other senses being so sensitive. A deaf cat can live a life very similar to a cat with full hearing, simply by relying heavily on the other senses.
If you have a pet cat, you will have seen their wonderfully clever ability to rotate their outer ears independently from each other – almost like a satellite dish turning for a better signal!
4. The Cat's Sense of Balance
They say a cat always lands on its feet, and while this is technically not true, they do have a couple of tricks up their furry sleeves when it comes to landing gracefully. Cats have an inbuilt instinct called the righting reflex – they rotate their body in mid-air by detecting their orientation with their inner ear, performing a swift, complex series of motions in order to land on their feet.
The cat's balance, fast reflexes and unique physiology allow it to pull off this famous and intriguing feat. Cats have even been known to use the righting reflex to survive falls of more than nine stories! They develop this amazing sense of balance at just four weeks old – and as soon as they do, they like to seek out high places to put it to the test.
5. The Cat's Sense of Touch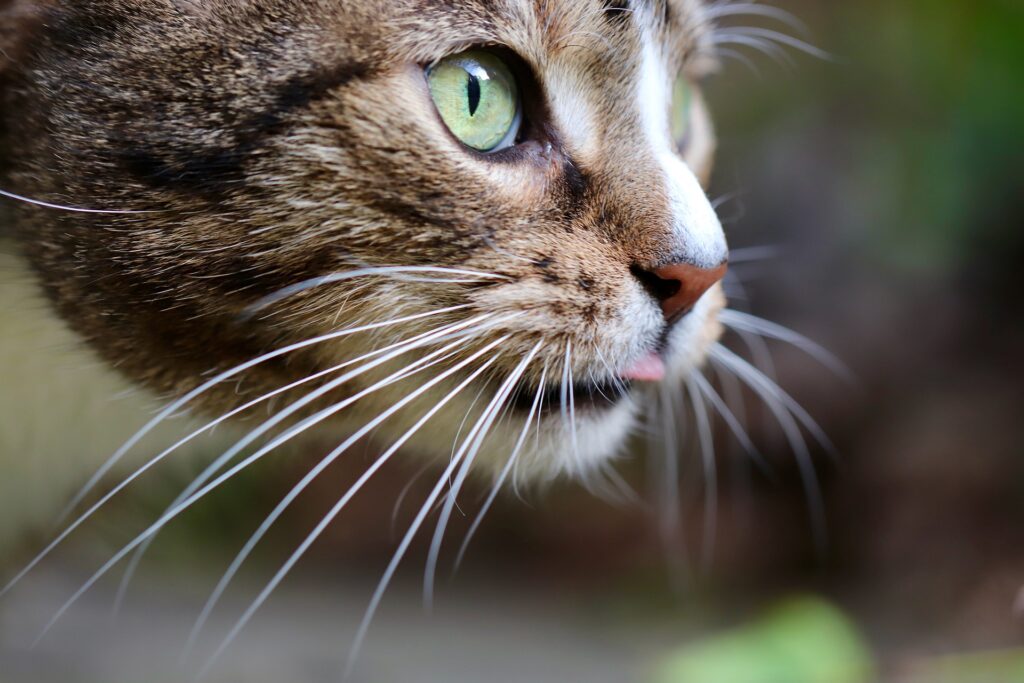 Cats have more organs for touch than humans don't have. Whiskers are most famous for giving cats a regal and sophisticated look, but they are in fact a secret weapon that gives them a highly enhanced sense of touch.
Cats actually have whiskers on many parts of their body, including their front legs, jaw and ears. Cats' whiskers allow them to touch objects and understand texture without the danger of directly touching it with their skin. This is a sophisticated way of avoiding obstacles at any time of day while simultaneously safeguarding themselves from sharp objects or other animals.
Cats also use touch to find their place in the social hierarchy. Cats will often gently rub noses with each other when first meeting, and it's thought that their noses have an enhanced sense of touch for this very reason.
6. The Cat's Sense of Smell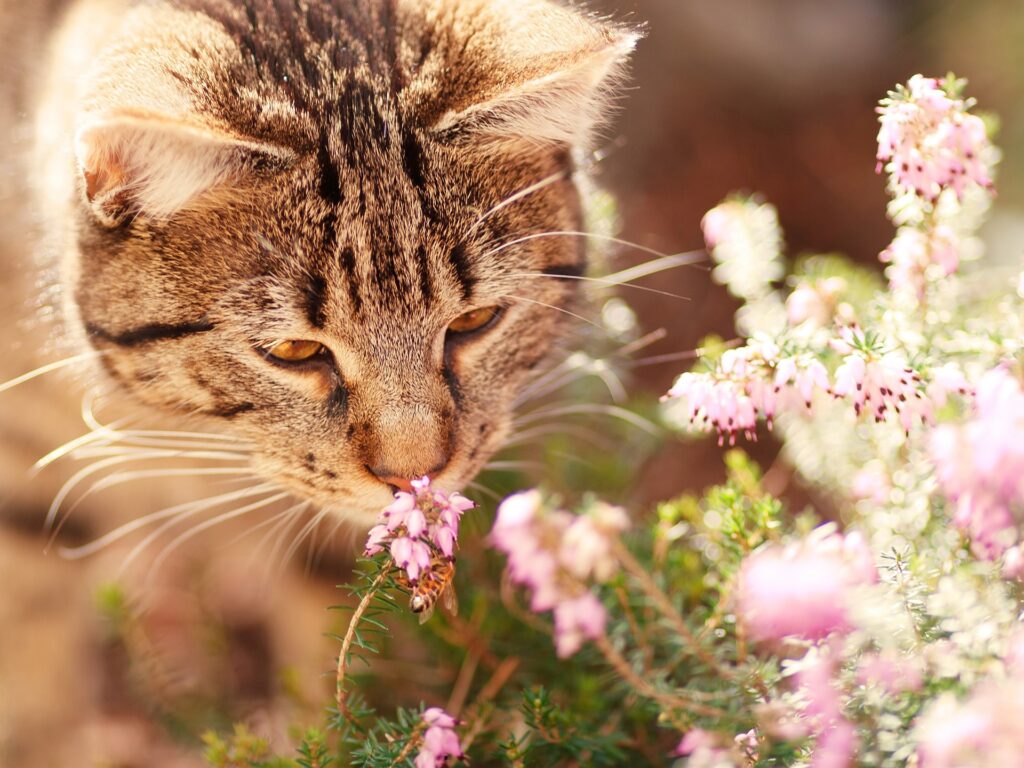 In a cat's social life, smell is perhaps the most crucial sense. Smell allows a cat to identify the territories of other local cats, and to recognize whether they are in heat. Cats can even use their sense of smell to identify the emotional state of other animals, and they can 'smell' the chemicals produced by human sweat.
Cats each produce a unique scent using at least seven different scent glands across their body. They will obsessively mark their home and owners with these glands by rubbing against them. It is not known whether this is a way of making themselves feel more comfortable, or whether they are asserting some kind of ownership on people and place. Most of us just look at it as a sweet sign of affection!
7. The Cat's Internal Clock
Just like people, cats have a highly intuitive internal clock that guarantees they always know if it's time to rest, play or hunt. Cats are infamous for waking up their owners at the same time every day, sometimes much earlier than you might like! This could be due to their natural behavior of having an active morning, followed by an afternoon nap (the famous 'cat nap') and a hunting session at dusk.
You may also see your cats' internal clocks in action through their uncanny ability to tell when it's food time. Most cats are fed twice a day, and studies have shown that cats start producing digestive chemicals shortly before their regular meal-time.
Other studies have shown that a cat's sense of time is largely governed by light and the sun, as cats who are subjected to constant darkness or constant light begin to lose their routines and become more erratic.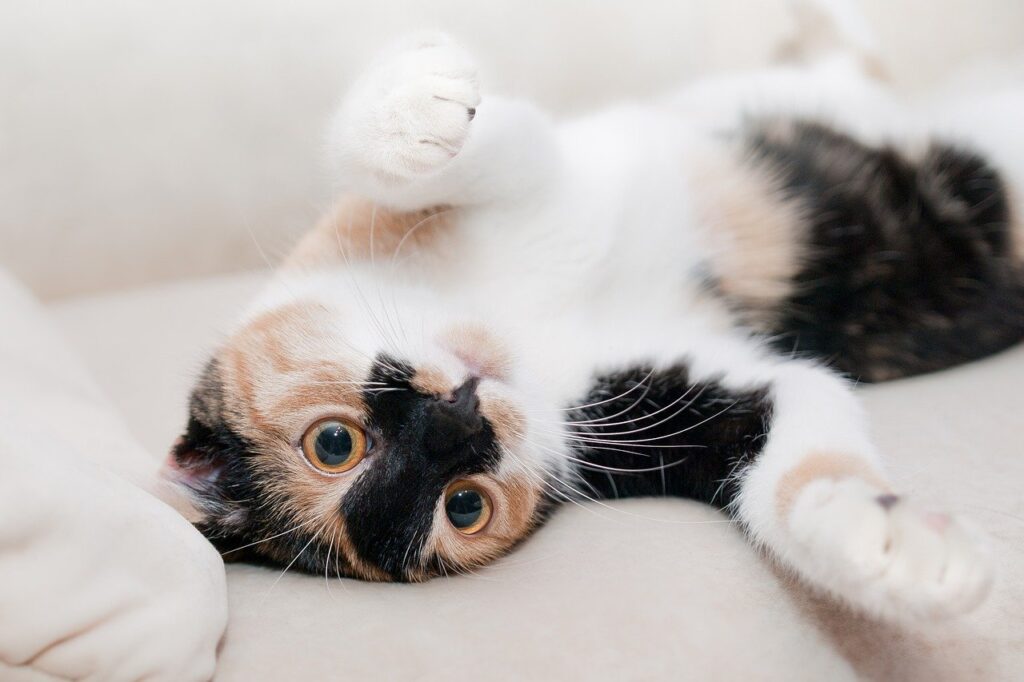 All in all, cats are creatures endowed with a super selection of senses. They may look impassive and chilled on the outside, but on the inside they're receiving all kinds of signals from the busy world around them.
This entry was posted in Cats
---