Pride of Omlet: Perfect Peaky

This article is a part of our Pride of Omlet series, a collection of amazing stories which shine the spotlight on extraordinary pets and share their selflessness, bravery, talent and compassion with the world.
-Written by Anneliese Paul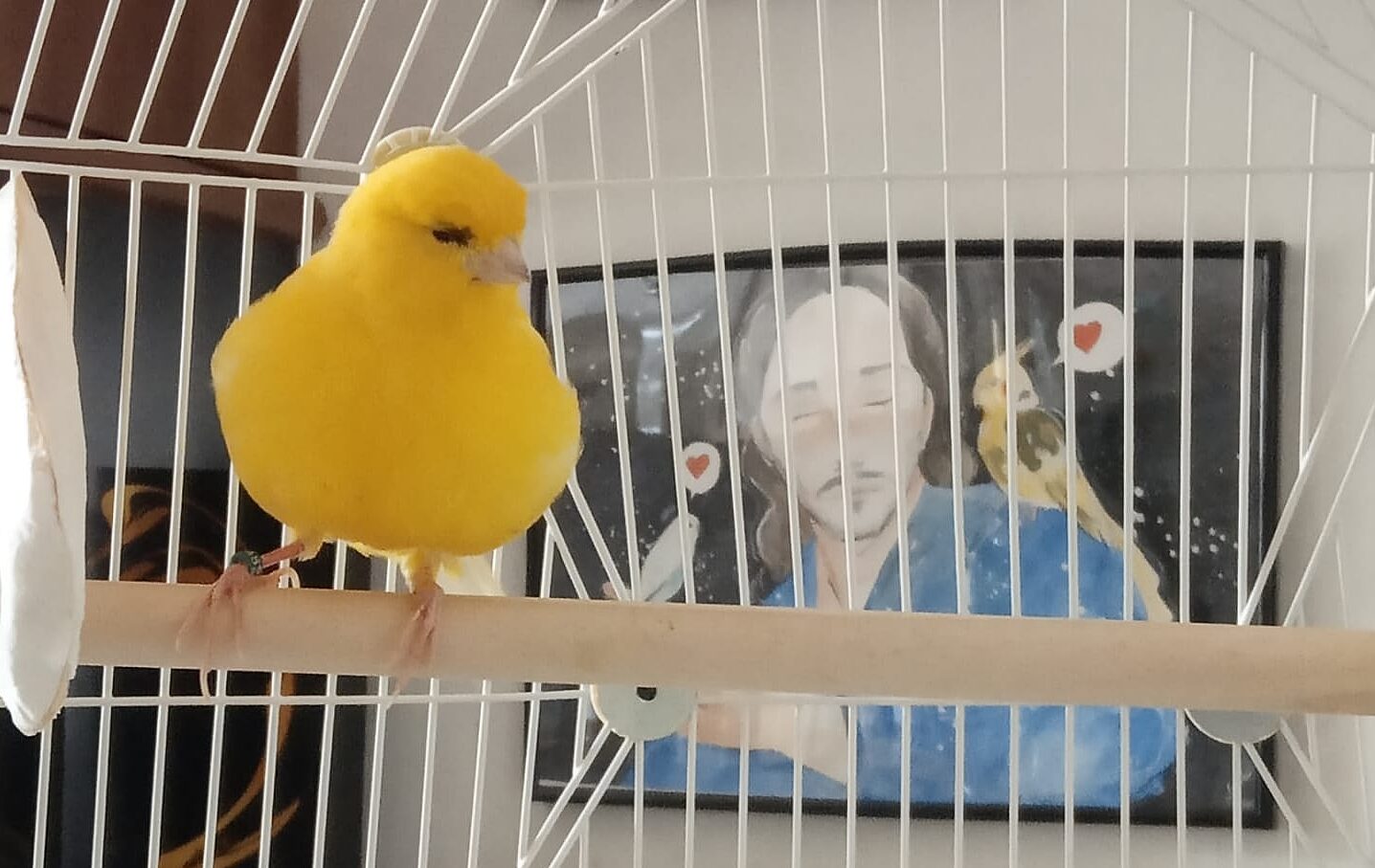 At the tender age of one, Peaky is already a retired filmstar. He had lived in a cage his whole life, released only to perform. When Joana and Fergus took him home, he was a fluffy, yellow bundle of nerves. However, they were determined to help Peaky, their cute little canary companion, to come out of his shell.
When Joana met Fergus, she didn't know she was falling in love with a human and his pet cockatiel. It had been his best friend for 22 years. Together they grew the flock with a mischievous bird. "He was like a dog; he wanted to sleep with us. You could hold him and kiss him!" But tragically, within a short space of time, the cockatiel died of old age, and then the bird became terminally ill. The house fell silent.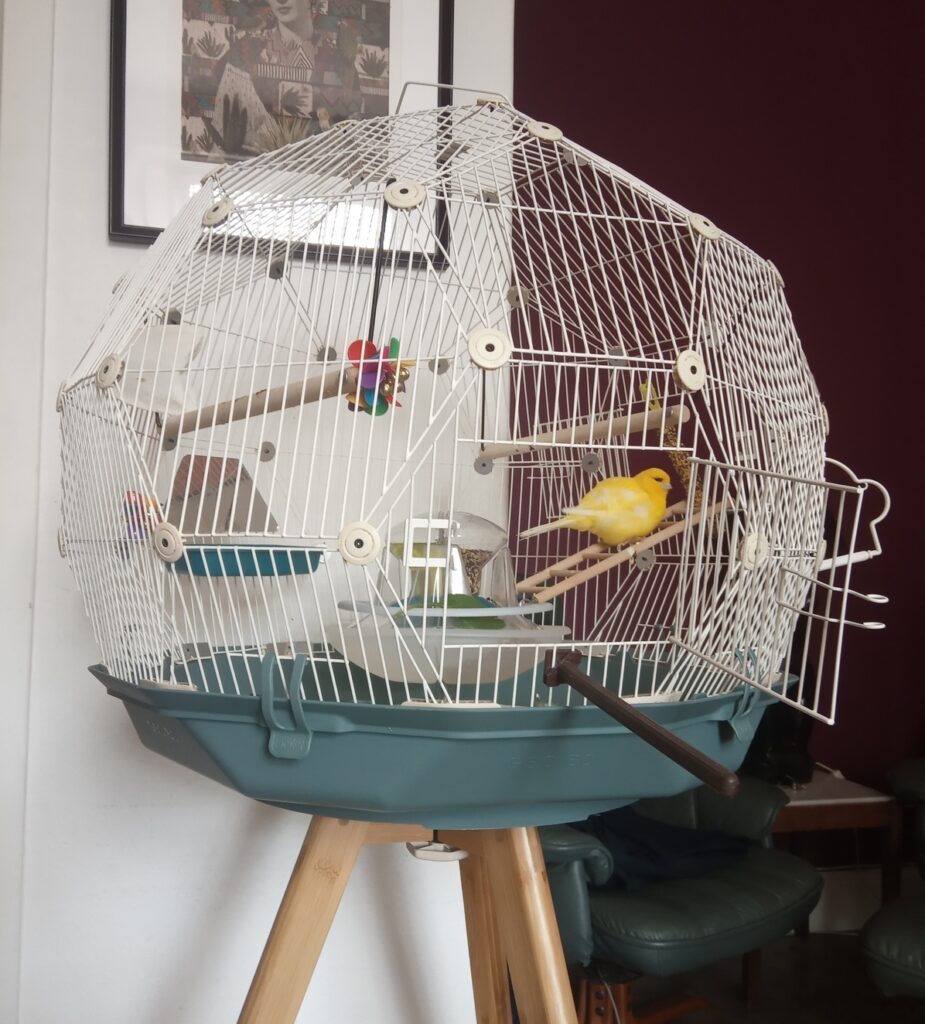 Lockdown 1 without birds was quiet and sad for Joana and Fergus. To cheer themselves up, they decided to get their home ready for another bird and after plenty of research, they agreed on the Omlet Geo as the beautiful new bird home. All they needed now was a bird to live with them.
Fergus works in TV, and if anyone offered an animal, Fergus was known to take it. One day a ray of sunshine arrived on set-a bright little canary owned by a person who supplies animals for TV shows. Fergus struck up a conversation with the owner and learned that this little bird had a feisty character and had to be separated from the other birds, which meant he lived alone, probably in a smaller cage. Seeing Fergus's enthusiasm, the owner asked, "Do you want this one?"
Ecstatic, Fergus called Joana, "We can get a canary!" When the clapper board shut, Fergus drove Peaky home to Edinburgh. Unfortunately, they got stranded en route in a massive snow blizzard and were stuck in the car for hours before being rescued by locals who took them in for the night. The next day, Peaky and Fergus continued their journey home, and when they finally arrived, the house instantly came alive.
Peaky sings beautifully and chirps up when he hears a running tap, the kettle, the hairdryer, and he even provides backing vocals to Joana's zoom calls. However, unlike their previous birds, he's a scared soul that feels safer inside his Omlet Geo.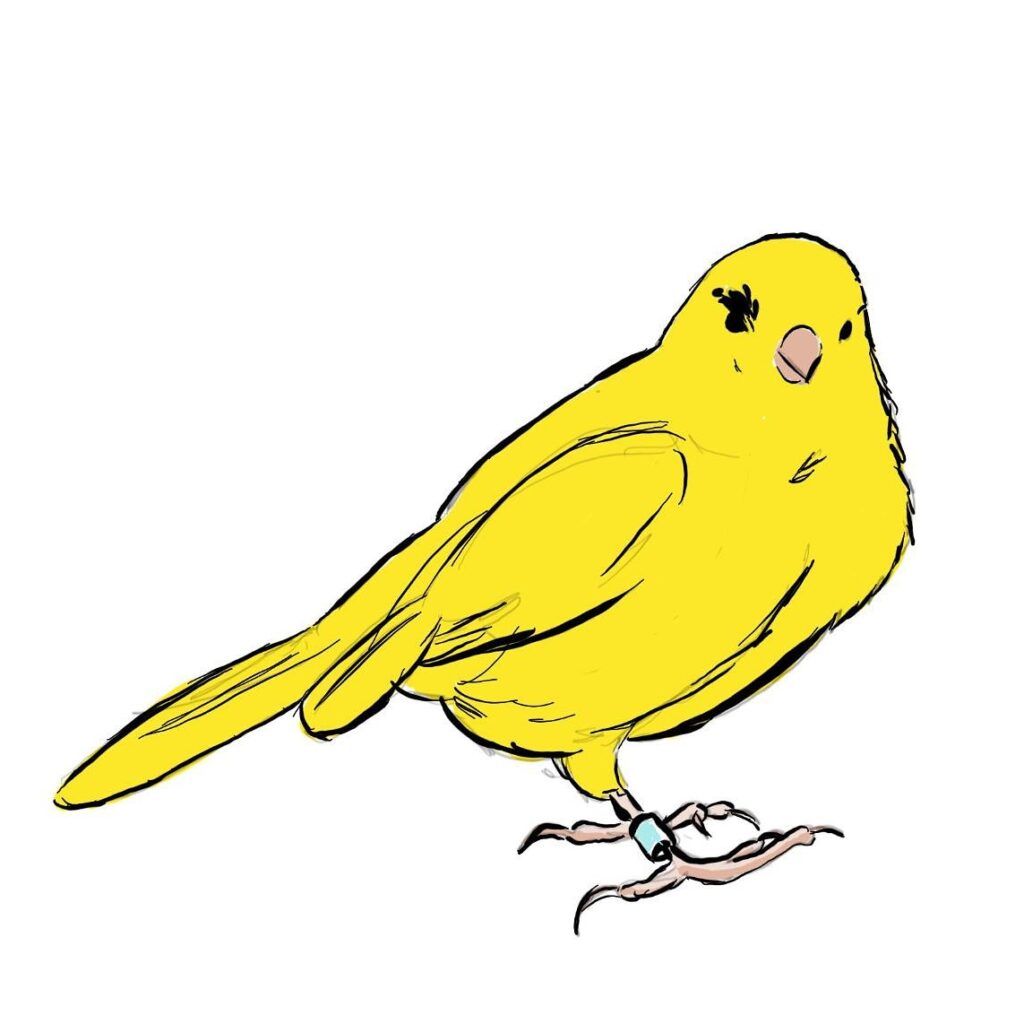 He doesn't want to come out. Joana understood it would take time to get to know him.
She has a deep empathy with birds and is slowly, patiently, gently, working with Peaky to get him to trust his new human family. When she was younger, she made magazines written from a birds point of view called The Birds Club. Joana is now a professional writer, currently working on a series of children's novels where birds play the main characters. Peaky even has a little cameo.
He's getting braver, occasionally eating treats from Joana's hand, enjoying honey seeds, millet and spinach. Joana makes sure he has space to escape if he's not comfortable. She doesn't want him to perform, she just wants to prove to Peaky that he can trust her.
"I'm doing a lot of research to work on rewriting his ideas about us. He came into our lives after being birdless for a year. He has no idea how happy he makes me."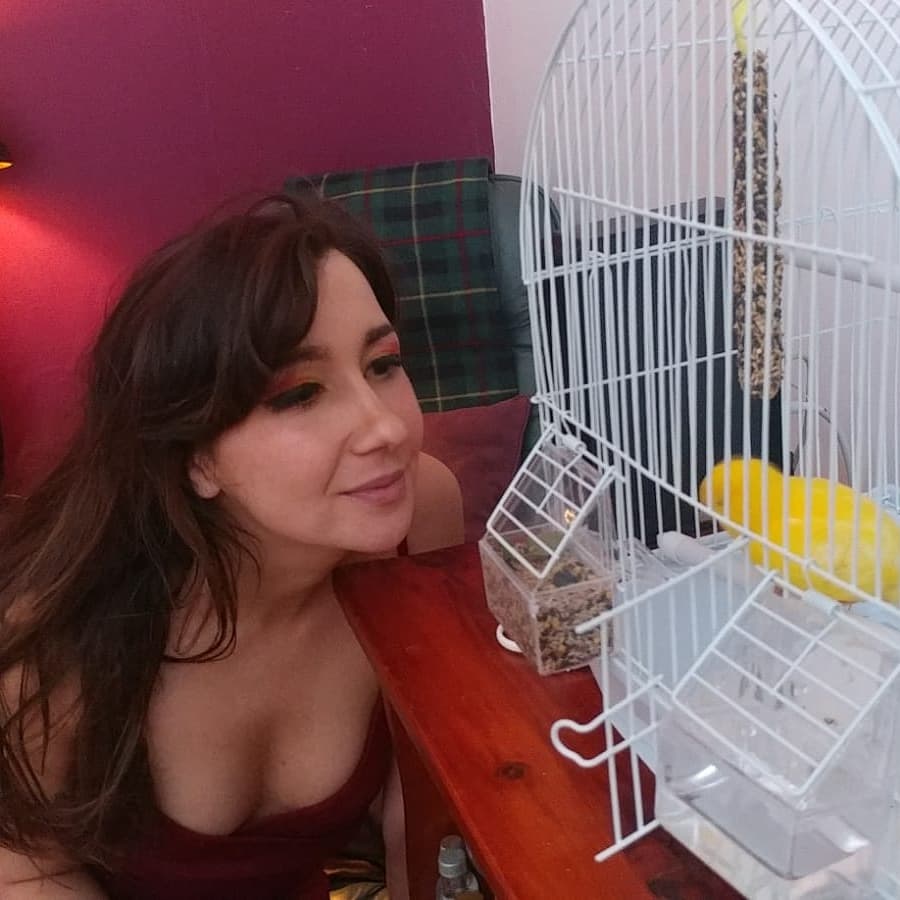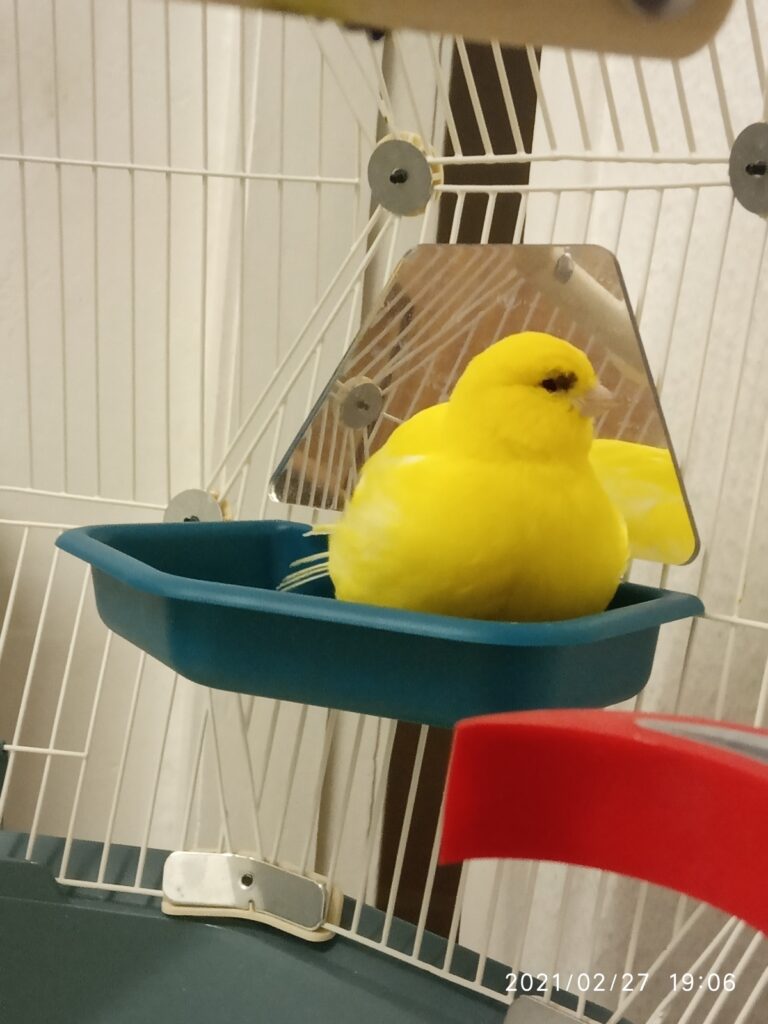 This entry was posted in Birds
---