If You Buy Your Chickens One Toy This Spring…
…make it the
Peck Toy
!

Here's why the Peck Toy is the perfect choice for your chickens…
The Peck Toy ensures a slow rate of feed release which is perfect for use with treats to prevent your chickens having too much at once, while keeping them satisfied throughout the day. 

The Peck Toy is also a great way of keeping your chickens entertained throughout the day, especially ideal for wet or windy days when they would prefer not to leave the protection of their run, or if you are unable to let them out to free range. The Peck Toy offers an interesting, reward-based game for them to play with all day long.

Available in 2 designs to suit your coop requirements and chickens, the Peck Toy can either be hanging from your run so it swings as your chickens peck at it for treats, or free standing, placed in the ground in their run or anywhere in your garden.

Use for any of your chickens' three nutritional needs – treats, feed or grit. The number of Peck Toys you need will vary depending on the use, for example 1 peck toy is suitable as a treat dispenser for 4 medium sized chickens, or as a feed dispenser for 2 medium sized chickens. 1 peck toy is also enough for 6 chickens if used as a grit dispenser.

Placing treats or feed in a dispenser also helps to improve run hygiene as it prevents the ground being covered in more treats and feed than your chickens need or want. This is most beneficial for preventing rodents becoming interested in your coop and run.

You can save 50% on the Peck Toy this weekend only when you sign up to the Omlet newsletter. This is an eggcellent opportunity to snap up a great deal and treat your chickens to a new toy for the spring. Get your unique discount code on the Peck Toy page

here

. 
Now available from $10.99, or $5.50 when you sign up to the Omlet newsletter.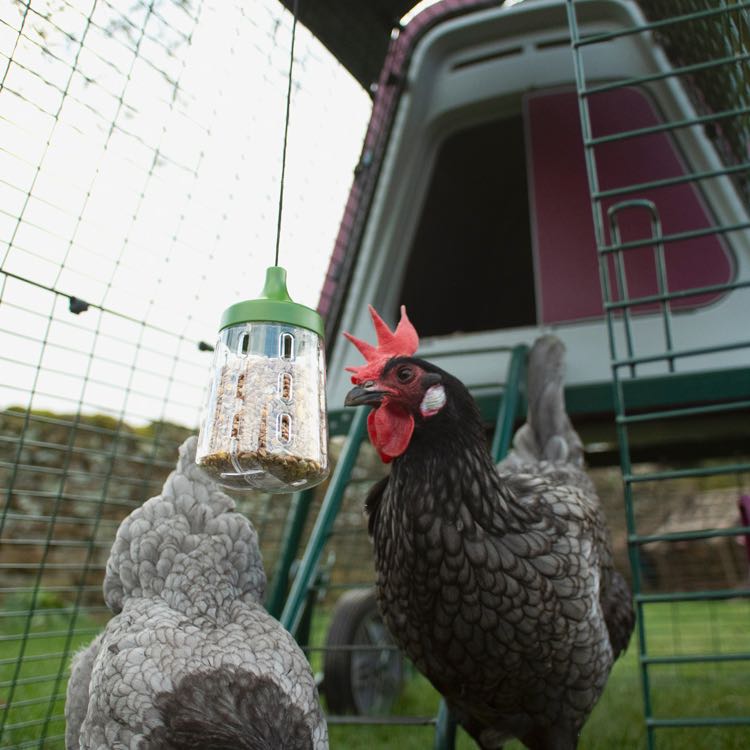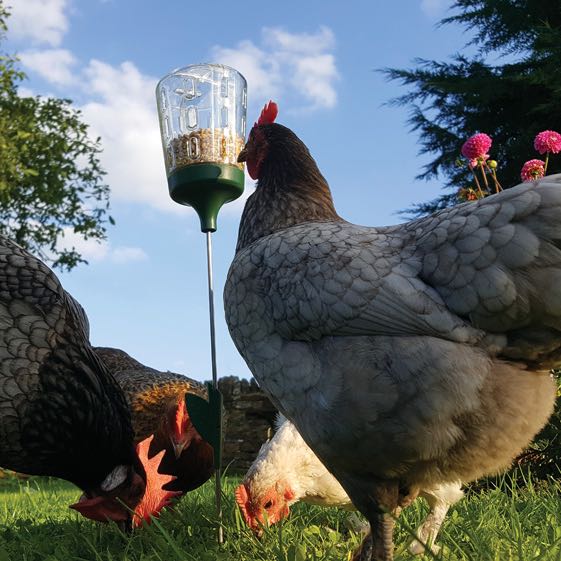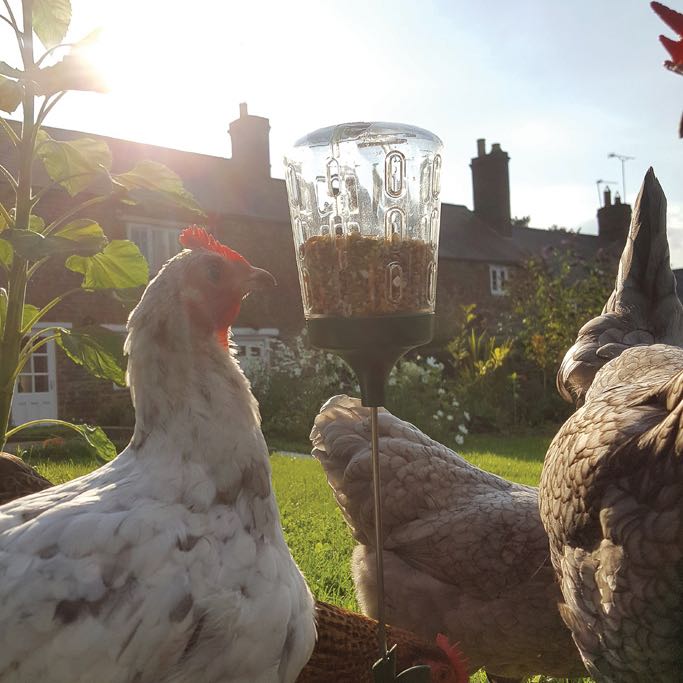 ---
Terms and conditions
This promotion is only valid from 03/05/20 – midnight on 03/09/20. Once you have entered your email address on the website you will receive a unique discount code that can be used at checkout. By entering your email you agree to receive the Omlet Newsletter. You can unsubscribe at any point. This offer is available on single Poppy and Pendant Chicken Peck Toys only. The offer does not apply to Twin Packs or Twin Pack with Caddi Treat Holder. Offer is limited to 2 Peck Toys per household. Subject to availability. Omlet ltd. reserves the right to withdraw the offer at any point. Offer cannot be used on delivery, existing discounts or in conjunction with any other offer.
This entry was posted in Chickens
---