The Top 10 Smartest Dog Breeds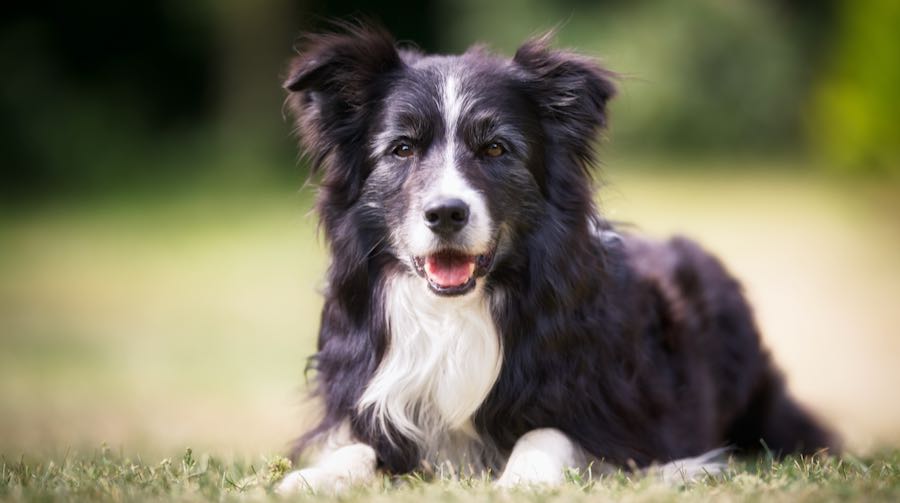 All dogs are smart. That's because their ancestor, the wolf, is very clever, so dogs' brains had a great starting point. Even the breeds fondly described as "lovably clueless" are still relatively clever compared to most other animals!
The question of why wolves, and therefore dogs, are clever is simple. They hunt, in packs, using various strategies including herding; and they live in hierarchies of 'top dogs', alphas, and various layers of underlings. All in all, it's a complex business being a canine, and only a top-notch brain is going to succeed.
The cleverest domestic dogs, then, tend to be the ones that retain an element of ancestral wolf instincts. That instinct comes in two forms – the herders (including all the sheepdogs), and the out-and-out hunters.
What Makes a Clever Dog?
Being human, we tend to judge other animals on our terms. Therefore, dogs that respond well to human training and learn to be obedient are the ones we think of as super-smart. What this means is that those dogs that have been bred to rely on us, listen to us, and interact with us, seem to us more human in their responses. More independent breeds, or ones that will still run after a rabbit years after you first told them not to run away may be judged more harshly (step forward all Beagles and Foxhounds!)
Also, when it comes to brain power, it appears that size really does count. The large breeds are the ones with the greatest grey matter (with the exception of that diminutive genius the Papillon). This, again, is all down to breeding.
Many small dogs have genes associated with dwarfism (e.g. Pekingese, Shitzu, and Pug), and these tend to have small brains to match. Most of the other small dog breeds are terriers (such as Jack Russell or Scottie). These have been bred 'down' from larger versions – they are miniature large dogs, if you like. Like the rest of the dog, their brains are more miniature than small, if you see the subtle difference.
Bearing in mind all these considerations and complications, the breeds in the following list are widely agreed to be the top 10 Canine Einsteins.
Best in Breed, Brainwise
The dogs in this list, when properly trained and socialised, can take on board a new command after hearing it for just the fifth time (and we're not sure there are many young kids who can do that!). In general, these dogs will obey at least 95 percent of the commands given to them.
The word you're looking for here is "Wow!"
The list is in no particular order, but the first three breeds mentioned are often credited with being the best of the bunch, when woof comes to shove.
German Shepherd

Border Collie

Poodle

Golden Retriever

Doberman Pinscher

Labrador Retriever

Papillon

Rottweiler

Shetland Sheepdog

Australian Cattle Dog
Almost all the herding breeds are nudging the top ten. The Belgian Tervurens, Bernese Mountain Dog and – perhaps surprisingly, given its size – the Pembroke Welsh Corgi deserve special mention. Away from the herding breeds, the Bloodhound and the Alaskan Husky have amazing brains too.
And it's not all about purebreds. Your Labradoodle or Cockapoo could well be every bit as bright as the dogs in our top 10 list. A mixed breed dog whose ancestry isn't obvious from appearance may also be a bit of a doggy genius.
As we said earlier, dogs are all clever. Full stop.
Which Wolf?
Returning to the smart brains of those ancestral wolves mentioned earlier, science recently stumbled upon an intriguing fact. Genetic analysis of domestic dogs and Eurasian and American wolves came up with some dog genes that are not present in the modern wolf. This has led biologists to conclude that man's best friend is so old that it was actually developed from a now-extinct wolf species. Perhaps something like the Dire wolves (of Game of Thrones fame).
So take another look at your incredibly clever pet dogs. There's a lot more to them than meets the eye!

This entry was posted in Dogs
---