How to Decorate your Nook for Christmas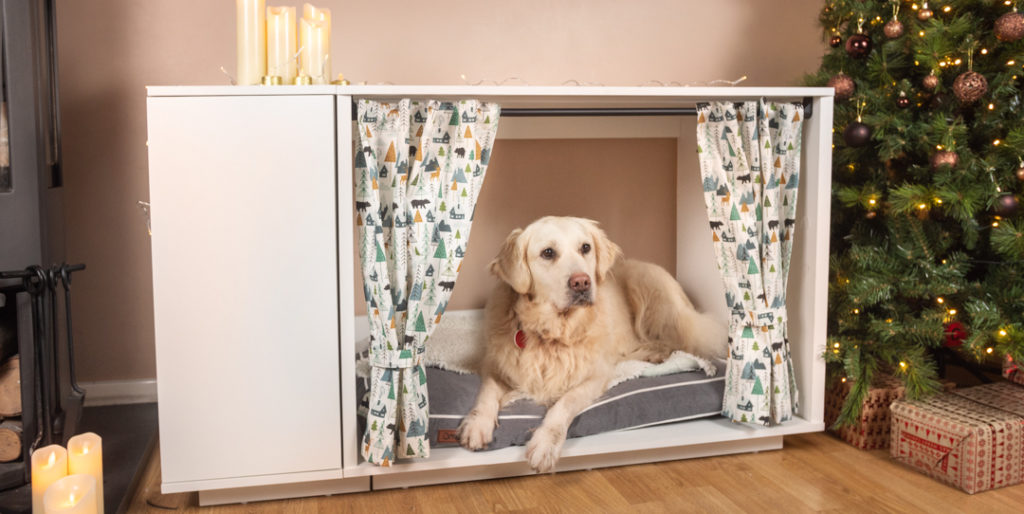 Incorporate your dog's Fido Nook into your Christmas homeware and transform your pet's den into a festive haven with these seasonal decoration ideas…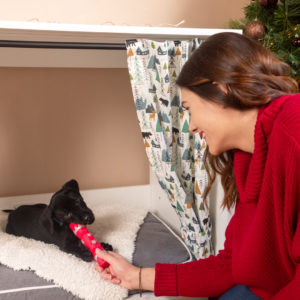 Fairy lights
Everyone loves the sparkle of lights at Christmas time so why not beautifully frame your Nook with battery powered fairy lights. If using with a puppy, place the lights across the top of the Nook so you still have a lovely glow, without the chewing risk! 
Mini wreath
Stick a Fido Hook to the outside of the Nook's wardrobe door for a mini Christmas wreath. You could even make one yourself so it matches your festive decor perfectly, and add subtle puppy touches, like some decorative bones or a paw print ribbon.
Christmas curtains 
If you have added a curtain pole and Fido curtains to your pet's Nook, why not try your hand at sewing your own Christmas curtains with a festive fabric.
Christmas tree
No need to sacrifice your Christmas tree, for puppies and frequent chewers use shatter-proof or soft baubles and keep any that are fragile or precious near the top! 
Fake candles 
Battery-powered candles give the same warming glow as real ones, without the risk to pets! If you are concerned about chewing, keep the candles on top of the Nook. 
Stocking
Get your dog a cute dog themed stocking, perfect for hanging up in the wardrobe ready for Santa Paws!
This entry was posted in Christmas
---