How To Find a Lost Hamster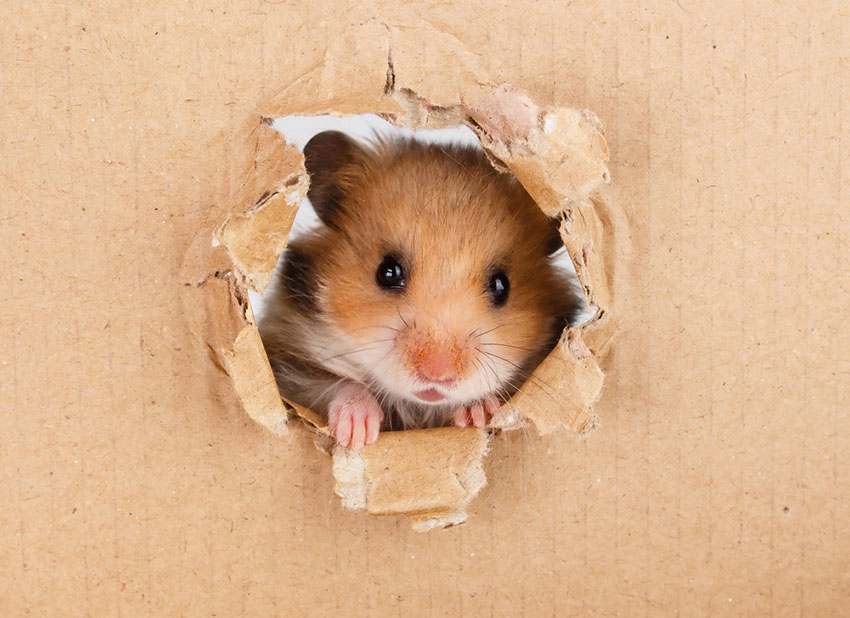 Have you ever checked on your hamster to find someone has accidentally left the cage door open and your furry friend has decided to go on a little adventure…?
Try and stay calm, because even though they are tiny little things they aren't as hard to find as you might think!
Follow our top tips and we hope you'll be reunited in no time!
---
1 – Don't look for them during the day!
Hamsters are nocturnal, so they have more than likely found a comfy corner to sleep in during the day. It's best to try and track them down at night when they are off exploring their new surroundings!
2 – They can't resist a treat!
Leave their favourite treats in corners of the room (or rooms) where you think your hamster may be and check to see if any gets eaten. Bananas are a great treat to try and tempt them with.
3 – Turn the lights off
Hamsters are more likely to move from their hiding place if the room is dark and quiet. Try sitting in a dark room and listen out for them!
4 – Become a secret agent and look for paw prints
Try sprinkling some flour across doorways and in front of suspected hiding spots and check for little footprints!
5 – Stop and listen
If you suspect they are hiding in a room, turn off the tv and listen. You may be able to hear the pitter patter of their tiny feet on the wooden floor, or a snuffle or squeak that will help you locate them.
6 – Finding their own way home
Sometimes hamsters will come back to their cage on their own, so leave their cage on the floor with the door open, with a fresh supply of food, and the wanderer may return. Eventually they will get hungry and appear when you least expect it!
To stop hamsters escaping, make sure they cages are secure at all times. The Qute hamster cage is the ideal alternative when choosing a safe and secure home for your furry friend. Find out more here.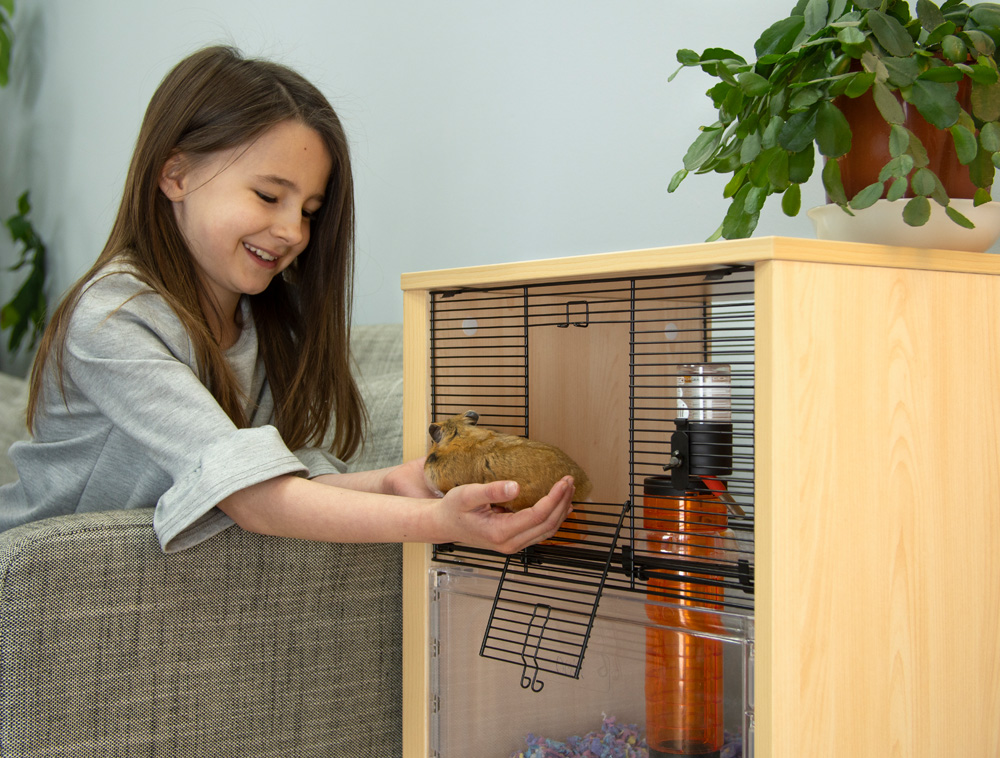 This entry was posted in Hamsters
---