Get Creative and Make A Hamster Maze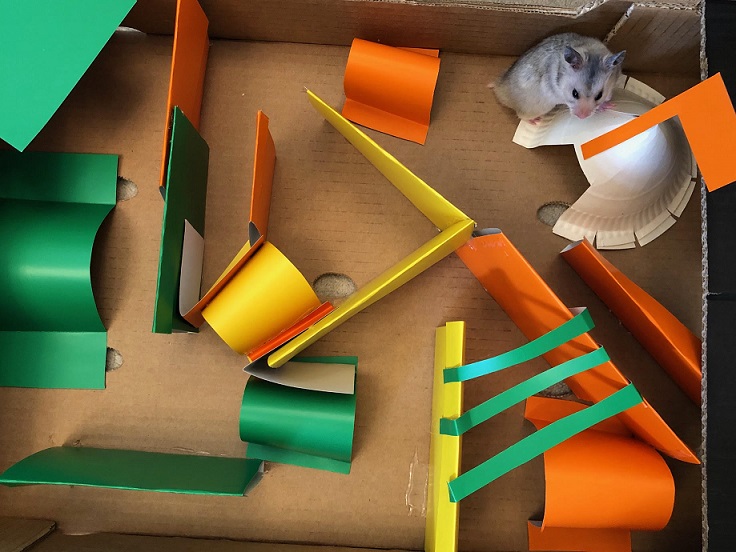 Hamsters love to play and explore!  There are many toys and treats available to buy for your furry friend,  but wouldn't it be great to design and construct an exciting maze for them? They are easy and fun to make and will provide hours of fun!
Here's what you'll need:
A shallow box, something like a vegetable box from a supermarket or an old suitcase.

Thin cardboard to make the walls, tunnels and other parts of the maze.

Non toxic glue – we used a glue gun.
Now for the fun part!
Create walls, tunnels, bridges, caves and more, securing them to your box using non toxic glue.  The more things in the maze, the better!
We added a little teepee as a finish point, and placed a treat inside for our hamster to find.  
Not all routes need to lead to the teepee. Some paths could lead to a dead end, or you could give your hamster an option of two different tunnels to go through, leading to two different parts of the maze. The green tunnel or the yellow tunnel…which will your hamster choose? 
Your hamsters will more than likely try to climb out of their maze from time to time so make sure you keep a close eye on them while they are having fun exploring!
Grab some card, glue and a box and get creative!
We'd love to see photos of the mazes that you produce, please send them to marketing@omlet.us and we will share our favorites!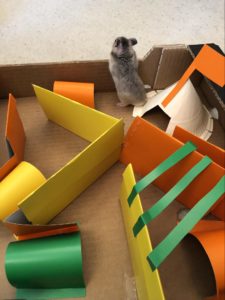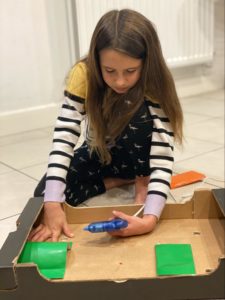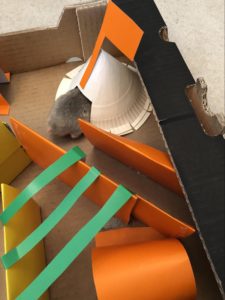 This entry was posted in Hamsters
---