Everything You Need to Know About Rabbit Poop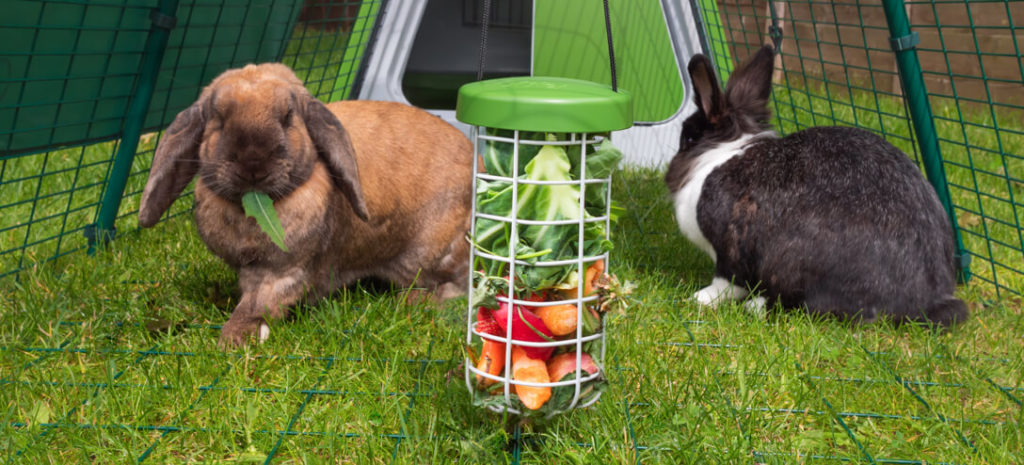 Rabbits, as prey animals, tend to hide their illnesses as much as possible, and they are very good at it. This is why it is important for all rabbit owners to keep a close eye at your rabbit and do regular health checks, so that you can spot problems as early as possible.
Checking your pet rabbits' poop is a brilliant way to see how they are doing, and from just having a little look and possibly a little feel, you will be able to tell a lot about your pet's health. But before we start exploring the wonderful world of rabbit poop, it's important to mention that if you're ever worried or unsure, it's always best to consult your vet. 
Different types of poop
Rabbits produce two types of droppings: 
Fecal pellets. This is what most people think of when you say rabbit poop. They are small, round balls made up of mainly undigested hay. These droppings are relatively firm and more or less completely dry, and they don't smell. There will be lots of these to clean up in the hutch, so take the opportunity to see if they look normal.
Cecotropes. These are not actually poop, but little balls of nutrition that the rabbits will pick from their bottoms and eat again. We know, not very nice, but they are a vital part of the rabbits diet, and if you see your bunny munching on these poop bits you should be comforted and proud, as it's very important that your rabbit eats these.



Cecotropes are formed in a part of the digestive system called the caecum. After the food has gone through the small intestine, it is separated. Food matter that has been digested or doesn't contain any nutrients will go through the large intestine and come out as pellets, whereas undigested food will be sent through the caecum. There, plenty of healthy microorganisms and bacteria will break it down to a form that the body will actually be able to digest, and the rabbit will dispose of the cecotropes and munch away at them again.





Most of the time the rabbit will eat the cecotropes straight away. If you have a healthy rabbit with a good diet, you might not ever notice them, but they are soft and shiny black balls that sit together in a cluster, almost resembling a blackberry (sorry to ruin blackberries for you!). 
Problems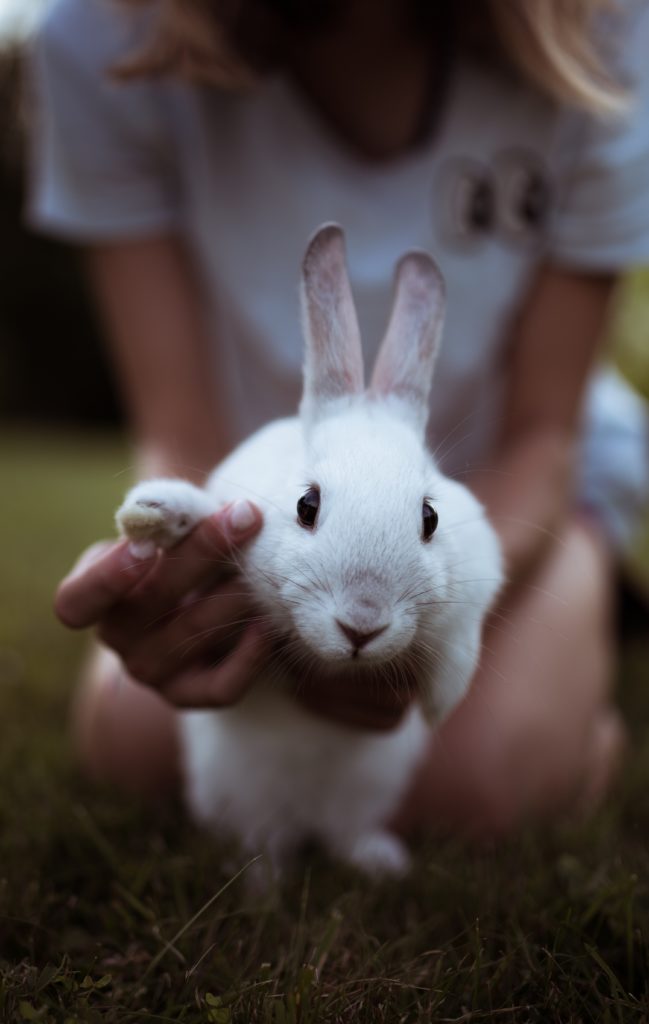 Check your rabbit's poop regularly to see if you notice anything new or irregular. Are the faecal pellets too small, too hard or not uniform? Are the pellets strung together by hair? Are they a weird colour?
The main reason for poop related problems is an unbalanced diet. Try changing a few things in the way you feed your rabbits, but make sure you never make any big changes too quickly. A balanced diet for a rabbit consists of roughly 90% good quality hay, a small handful of pellets and some fresh fruit and vegetables (how much depends a bit on the size of your rabbit). He or she must also have unlimited access to fresh water at all times. 
If you think something might not be right you can try changing the vegetables you give your pet. Instead of peppers and carrots, try vegetables with less sugar and more fibre, like broccoli, cabbage, spinach and other leafy greens. You might be giving your rabbit too much food, or food that is too rich. Try limiting the amount of pellets the rabbit is given, and make sure the feed you give them has got everything they need, and a good amount of fibre. 
If you have long-haired rabbits it's inevitable that they sometimes ingest some fur, which will inevitably need come out the other way. If you see a string of pellets connected by hair every now and again it's nothing to worry about, but if it happens several times a week, it might be a good idea to groom your rabbit more often. 
Diarrhea is very serious in rabbits, especially during the warmer months of the year when flies are attracted to damp and dirty fur. They lay their eggs in the rabbit's bottom, and when the larvae emerge they eat the rabbit's flesh and release toxins into their bodies. This can kill a rabbit in only a few days, so if you notice your rabbit has a soggy bottom it's important to clean it, and to check on them several times a day. If the diarrhea lasts for more than a few days it's best to take your pet to the vet.  
Rabbit droppings as manure
Rabbits and gardeners are not always the best of friends, but your pet rabbits, and their droppings, will really help your plants. Unlike most other fertilizers, rabbit droppings can be spread on flower beds or veg patches straight away, as it breaks down quickly and doesn't burn the plants or roots in the process. 
Rabbit manure contains 4 times more nutrients than cow or horse manure, and twice as much as chicken manure, but it doesn't have as much nitrogen in it, which means that you don't have to compost it if you don't want to. Another benefit of the rabbit's pellets is that they continue to release nutrients as they break down, and will improve the structure of the soil. 
This entry was posted in Rabbits
---