Bringing your dog to work?
Did you know that dogs in the office has been shown to boost morale, and employees who come into contact with dogs at work have higher job satisfaction than the country average? Having a pet in the workplace can also reduce stress levels, and stroking a dog can lower both your heart rate and your blood pressure!
This Friday, 21st June, is Bring Your Dog to Work Day, and a few of us might consider bringing our dogs to the office for the first time. If you've got the go ahead from your manager, read our list of things to think about to make sure the pup's introduction to the workplace goes smoothly.

---
Consider if your dog can handle it
Not all dogs are suited for a day in the office, and to make sure you both enjoy it, you will need to consider if your dog will be able to stay calm and quiet all day. Do you think he or she will actually enjoy the experience, or are they better off at home? If there are other dogs in the office you will also need to take these into consideration.
Make sure your colleagues are okay with it
Even if you're confident that your dog won't cause any problems around the office you might have colleagues who are afraid of or allergic to dogs, and bringing in your pooch unannounced might not go down well. If people seem hesitant, let them know that you will make sure to keep the dog by your desk at all times, and that they won't have to interact with the dog if they don't want to.
Choose a good day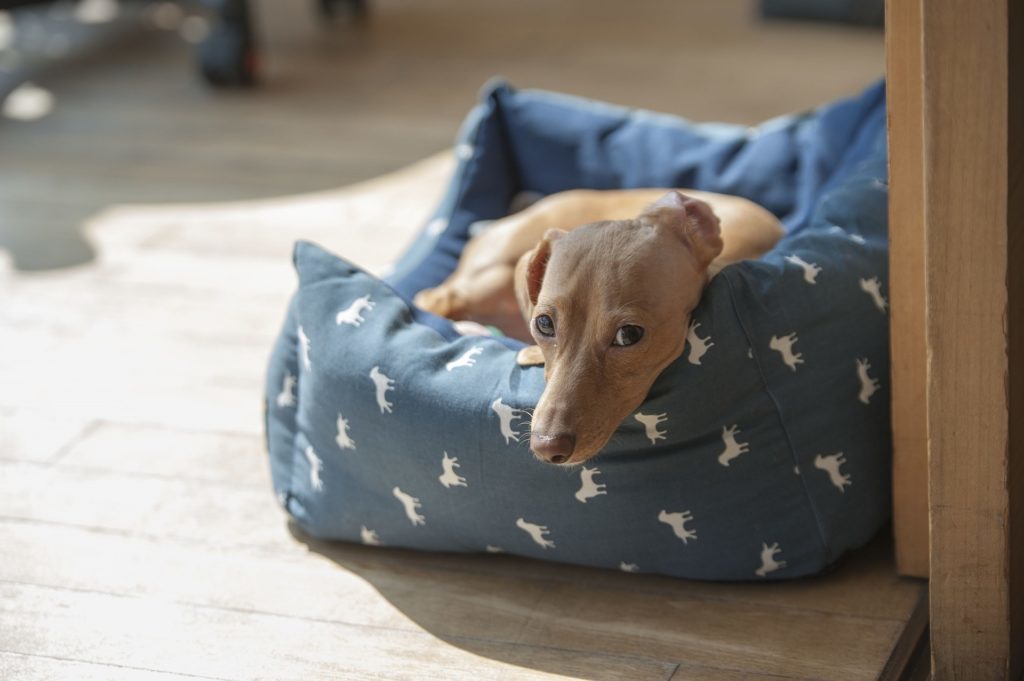 If it's the first time your bring your dog, make sure it's on a day when you haven't got lots of meetings or when you are too busy to have a proper lunch break to take the dog for a walk. The pup will probably feel most comfortable if you're around most of the time, and the office is relatively calm and quiet.
Make sure you have time for breaks and walks
Your dog will do much better if he or she gets a good walk at lunch time and a few shorter breaks during the day to stretch their legs and have a pee. This will benefit you as well, as taking a break and getting some fresh air will improve both your mood and your productivity.
Have a plan B
You know your dog, but a new environment might bring out sides you were not expecting. Barking, or other ways of marking their territory, can be really annoying and distracting, so make sure you have a getaway plan. Also keep an eye out for any sign of stress, like panting and licking lips. Are you able to take your dog home if needed? Or has the office got a meeting room that the two of you can retreat to if the pup is causing problems?
Bring everything your dog will need
Make sure to pack a comfy bed for your dog that he or she will feel comfortable in and that smells of home, and place it somewhere quiet and close to you. If you're planning to bring your dog in regularly, you might want to buy a separate bed for the office. Bring water and food bowls, and treats. Puzzle toys like Kongs are perfect for keeping your dog occupied while you make a phone call or when you really need to focus on work.
Take full responsibility
You definitely don't want the dog to be a reason your colleagues start to get annoyed with you, so make sure that you never leave someone to take care of your dog unless they have clearly said that they are happy to do it. Never assume that someone will want to take the dog out for a toilet break, or watch him or her when you pop out for a meeting.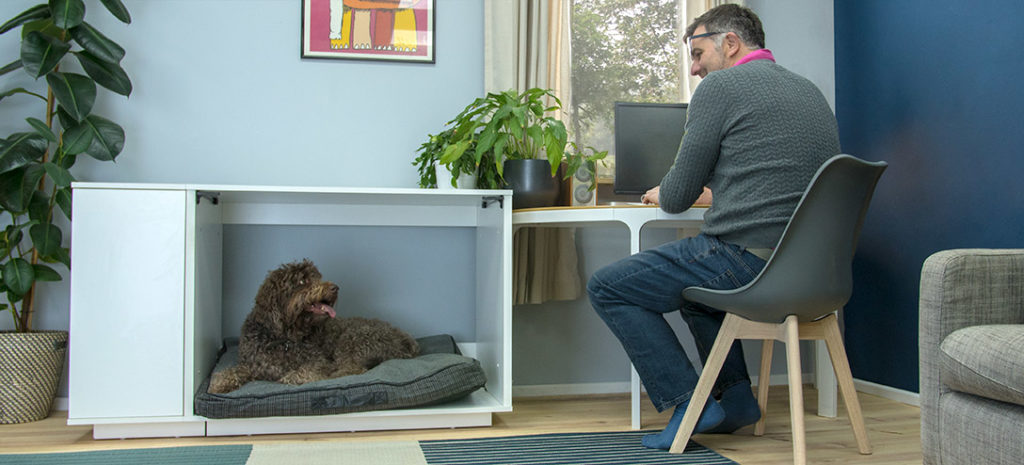 ---
Omlet is a proud sponsor of Bring Your Dog to Work Day, an annual event that raises money for charities dedicated to making a difference to the welfare of dogs. Visit their website to read more and to get involved with all the fun!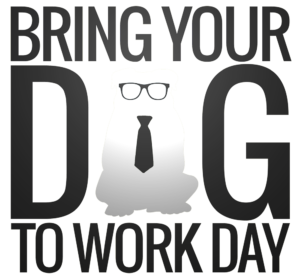 This entry was posted in Dogs
---