11 Ways to Make Dog Walks More Exciting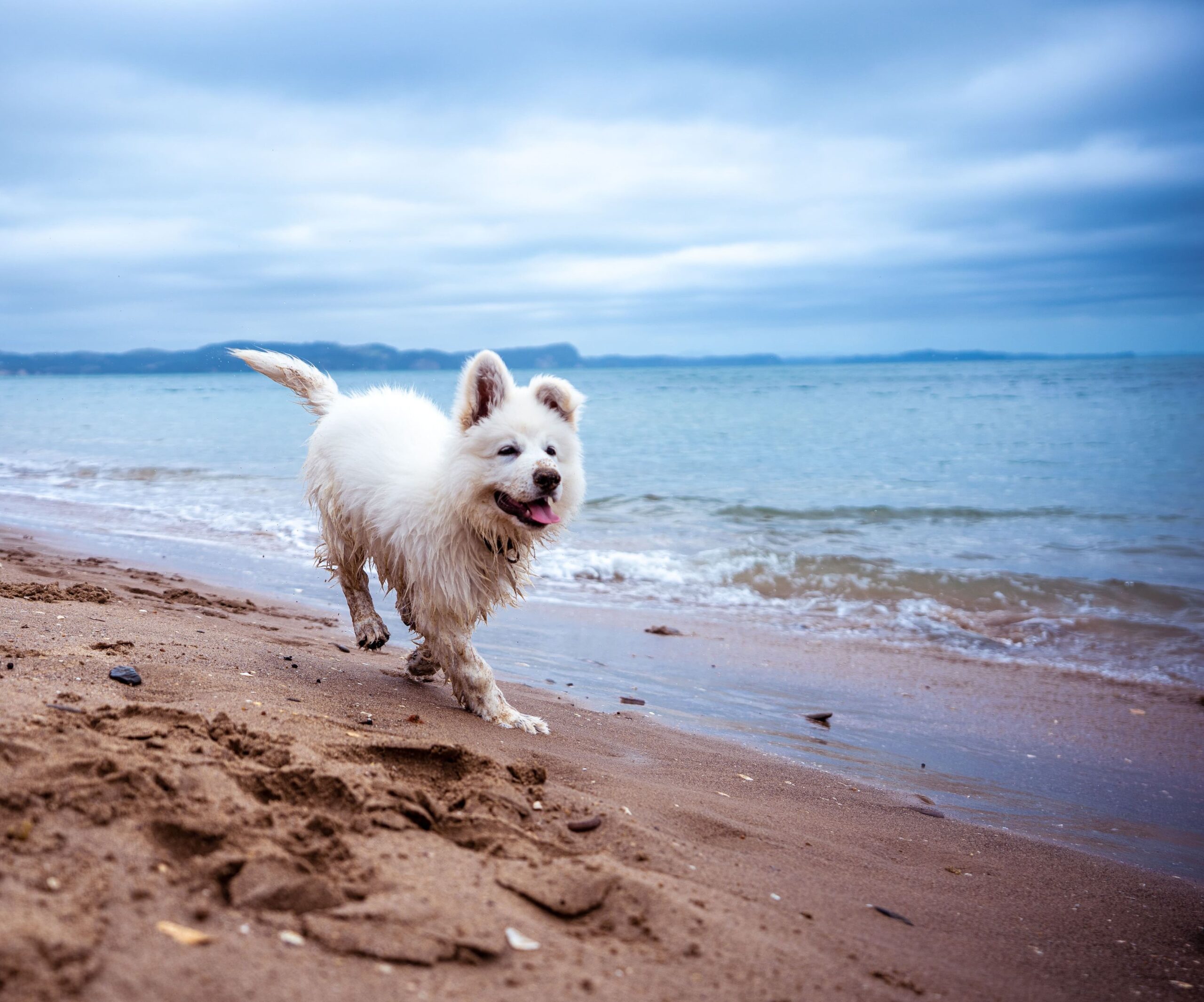 Particularly over winter, at some point, most dog owners will relate to not being able to find the motivation to get out of the house for a daily dog walk. The colder and shorter days can restrict us as to where and when we can go out, which can make for walks feel rather monotonous. Of course, circumstances such as extreme weather conditions can mean having to take a break from your walks. Have a look at our previous post on what weather is too cold to take your dog out in, which you might find helpful to read over this period. Generally speaking, however, it is highly important to keep on top of your pet's exercise regime as a dog owner. Rest assured though, walking your dog doesn't have to be a chore. Here are our top tips on how to make dog walks more exciting for both you and your dog.
Encourage Sniffing
Allowing for a few dog sniff breaks is a fantastic way to make your walk a lot more exciting for your furry friend. Did you know that scientists estimate that a dog's sense of smell is anywhere between 10,000 to 100,000 times more accurate than ours?! So, while it might be slightly frustrating for owners to feel like they're continuously stopping for their dog to sniff everything, it's crucial not to forget that this is how our dogs navigate the world. So next time you're on a walk, give your pup some extra time to use their nose, and you'll probably have a much calmer dog when you return home too!
Snap Some Insta Worthy Pics
Could your dog be the next big pet influencer?! Why not have some fun and get your pup posing for a few pics while you're out walking. Find a nice setting and get your dog's attention to have them sit nicely, whilst you snap away!
Play Games with Them While You Walk
Dog games don't have to be restricted to within the home. Most dogs love to play fetch, so this is always a good place to start. You can even substitute your dog's regular ball with a treat toy for dogs, which you can hide some of their favorite snacks in, to make their usual game of fetch a bit more mentally stimulating.
Earlier in this blog, we learned about how much dogs rely on their sense of smell to explore their surroundings. This is why nose work games are also a great idea to incorporate into your dog's walk, providing them with plenty of mental stimulation. Teach your pup the "find it" command and throw some treats into the grass to have them sniff out where you've placed them.
Do Some Training
Dogs need training throughout their lives and doing so outside whilst on walks is certainly one way to make your regular stroll a bit more fun for the pair of you. Training outside means that there will inevitably be plenty of distractions, so keeping your pup stay engaged will require a lot of concentration. There are various ways to train your furry friend outside, from practicing loose leash walking, obedience training, or maybe even agility. Whichever you choose to do so, any training exercise will get your dog's brain working and tire them out!
Stop at a Dog-Friendly Pub
How about taking your pup along to a country pub while on your walk? Your dog might even appreciate a little break from their trek, and it means you'll have a bit of company should you sit down for a drink – a win-win situation! While plenty of pubs accommodate dogs, it goes without saying to just be sure to check before your arrival!
Let Your Dog Go for a Swim
While not the case for all, many dogs can swim. Weather permitting, take your dog out for a swim in a dog-friendly lake for a splash around during their walk. If your dog is not familiar with swimming though, it's important to gently ease them in and never force them to do anything they're not comfortable with.
After returning home, your pup will need a cozy and warm bed to relax on. The Topology is a fantastic choice, with a range of mattress toppers including a machine washable, absorbent dog bed Microfiber Topper that will simply soak up any mud and dampness from their swim. Taking your dog swimming on walks is even better in the summertime to help them cool down. Be sure to also take a cooling mat for dogs if you plan on heading out for a long walk to the lake when the weather does heat up.
Have a Dog Playdate
If your dog gets along well with other dogs, invite a friend to join you on your next walk to make it feel like less of a task. Not only will you be able to have a nice catch up with a friend, but your dog will also appreciate meeting up with theirs too.
Go to Dog Meetups
If you don't already know anyone else with dogs, dog meetups are another opportunity for you and your pup to socialize with other people and dogs. Dog meetups are usually held in parks and involve meeting and then walking with other friendly dogs from around the local area. Alternatively, breed-specific dog meetups have soared in popularity in recent years, with a large number of dogs of the same breed all gathering in the same space for one big walkie!
Go Somewhere Different
Just like us, dogs enjoy a change of scenery. Doing the same thing, in the same place, every single day will eventually lead to you and your dog becoming very bored, so it's a good idea to every so often change your route on walks. If your dog doesn't mind getting in the car, you can even head out slightly further out on an adventure to give your dog a whole new experience, such as travelling to a beach. Should you be making a longer journey, Omlet's range of  secure crates like the Fido Classic will help to make for a much smoother ride.
Change The Pace
Another way you can make the daily walk more exciting is to change the pace. Speeding up and slowing down at some points of the walk will get your dog's mind ticking by keeping them engaged with you as they have to focus on what your next move will be.
Alternatively, for a particularly high energy dog, why not change your walk into a jog! This way you'll be able to get your workout in alongside taking the dog out! Before doing so, however, just make sure that your dog's age and breed is suitable for running long distances.
Let Them Guide You
It's often said that your dog should never be leading the way on walks. However, it can work out as a fun activity to occasionally see where your dog really wants to go on their walk! Simply take them out on their leash and hand directional control over to them! Although, if you've got a bigger dog who pulls on the leash a lot, this might not be the best idea…
Walking the dog doesn't have to be boring! Hopefully, now you're feeling a lot more inspired to try out some fun new activities with your furry friend and you can bring the excitement back to the daily walk.
This entry was posted in Dogs
---