Top Tips for the First Week with a Puppy
Introducing a new puppy to your home is very exciting, but it is also important to remember that this can be quite a frightening experience for a young dog. Take a look at our top tips for setting in your new furry family member below…
1 – Take some time off work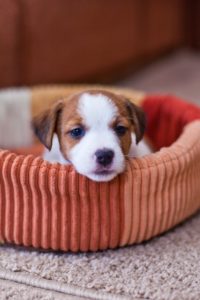 When you have been informed of the day you can collect your puppy, it is wise to take at least a week off work to stay at home with your new four-legged friend, to settle them in to your home. If you work full time, you will also need to make suitable arrangements after this time for letting your dog out for toilet breaks and exercise during the day.

2 – Start in one room
To avoid overwhelming your puppy with new sights and smells, keep them in one room to begin with. This will preferably be a room with direct access to the garden for them to go outside for toilet breaks, and will also be the place where you intend to keep their bed, food and water bowls in the long term. Unsurprisingly, your puppy will be very excitable and full of energy, so take them outside to become familiar with their surroundings and have a run around!
3 – First interaction
The first few days with your puppy are crucial for establishing a strong and positive relationship with your pet. You should take the time to interact with your dog; playing, cuddling, stroking. Introduce them to a couple of toys and begin playing and rewarding any good behavior with treats. 
Your new puppy may also be a little weary of you to begin with. Be very gentle when you are handling him and slowly you will be able to develop their trust in you and become familiar with your touch, voice and scent.
4 – Feeding 
To maintain as much consistency as possible while your puppy goes through a confusing change to their environment, it is wise to follow the same diet as the breeder was feeding to the litter. Find out as much information as possible before you go to collect your puppy, so you have time to research and purchase the appropriate food. Once your puppy is home follow the diet as closely as possible, and if transitioning to a different type of food, do so gradually to avoid upsetting their sensitive stomach. 
5 – Playpen/crates
While excitably exploring their new space, your puppy may be able to injure themselves or damage items in your home, if left unsupervised. Obviously, you will be unable to monitor your puppy's every move day and night, so it may be wise to consider a puppy playpen or dog crate to use for short period's of time and at bedtime to keep them out of harm's way when you cannot be with them. Dog crates are also a very useful training tool, and provide nervous puppies with a safe den they can call their own.
Add a bed, blankets and a couple of toys to your puppy's crate to create a warm, cosy space. Puppy pads are also advisable for potential accidents inside, but make sure you are letting your puppy outside regularly to go to the toilet and stretch their legs.
Omlet Director, James, who recently adopted a Cavapoo puppy named Pip, said that getting a puppy "was like having another newborn child. It's wonderful but you're also nervous because you want her to settle in really well and be happy. In the first few days, she spent a lot of time curled up on my feet or on my lap. I slept downstairs for the first week to keep taking her outside to go to the loo while she was being puppy trained."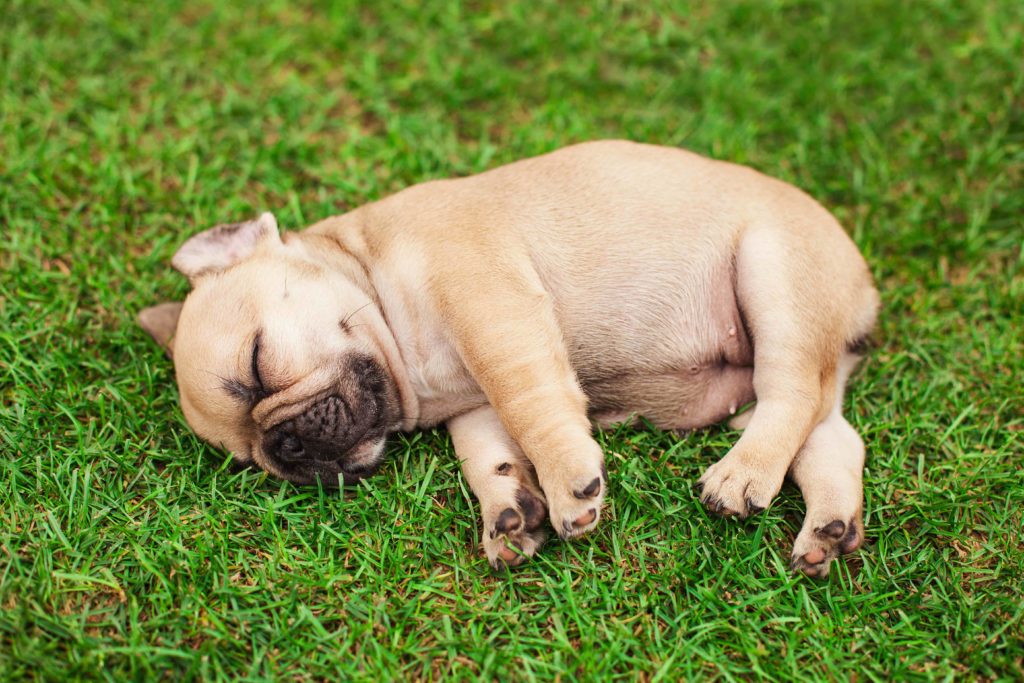 This entry was posted in Dogs
---