Heading On A Roadtrip With Your Dog?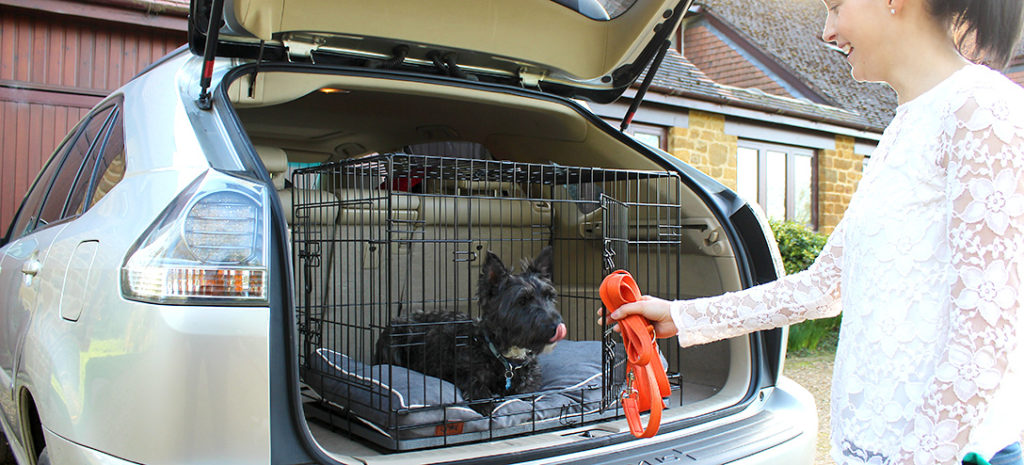 It is always best to crate your dogs when travelling in a car so that they are secure and wont be at risk of injury if you break sharply or are involved in an accident. It also means they are not a distraction to you as the driver making it a much safer journey for everyone.
Make sure your dog is crate trained before you first want to take them on a trip. Some dogs find journeys stressful, you don't want to increase this stress by putting them in a crate for the first time and then putting them in a moving vehicle.
A crate shouldn't be used as a form of punishment, positive reinforcement will encourage your dogs to use the crate with ease. Never force them to go in their crate, leave the door open and let them go into the crate by themselves.

Make sure you take them on a long walk before you are heading off on a trip, this way you will tire out your pups and they will more likely want to rest once they're in the car, this also prevents accidents happening.

That being said make sure you plan stops en route at least every 2 hours to allow them the opportunity to stretch their legs and go to the bathroom.

When you do stop, remember not to leave your dog in a parked car, you'd be surprised how quickly your car can become very hot and will leave your dog dehydrated which is potentially fatal, never risk it.

Make sure you have the right sized crate for your dog. Omlet Fido Classic Crates are available in 24, 30 and 36 inches, with optional accessories such as water bowls and beds.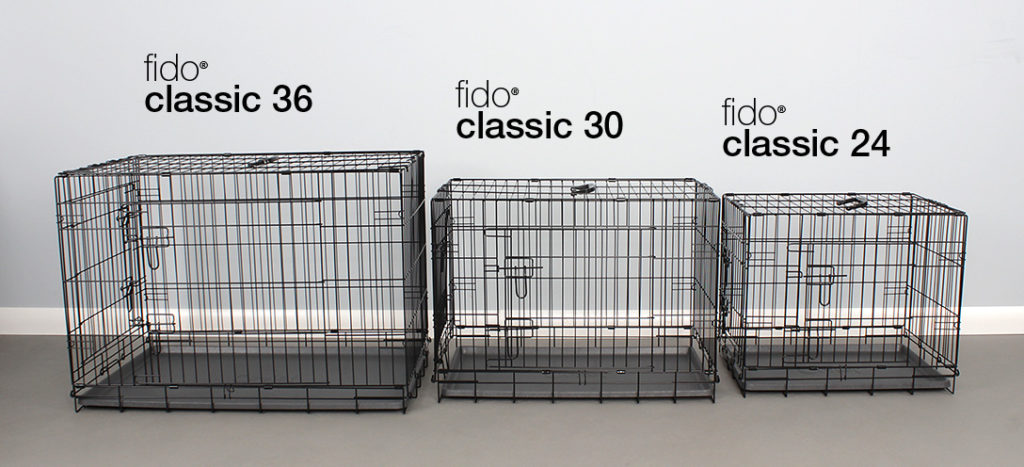 It's a nice idea to sometimes bring your dogs favourite blanket or toy to relax them and keep them calm.

Make sure your dog is microchipped before you set off, also carry a recent photo of them just in case you become separated.

Test the water with a few short drives prior to your big trip, get them used to the car and they should become less anxious.

Make a list of all your packing essentials such as the food/water bowl, wipes, waste bags, ID tags, collar, leash etc.

Feed them at least 3 hours before you intend on travelling to prevent them feeling sick, if it's a very long journey feed them some light snacks when you stop for a break.
To view the full range of travel and home crates we have to offer, check out the Fido page here.
This entry was posted in Dogs
---