Recipe: Baked Buttermilk Donuts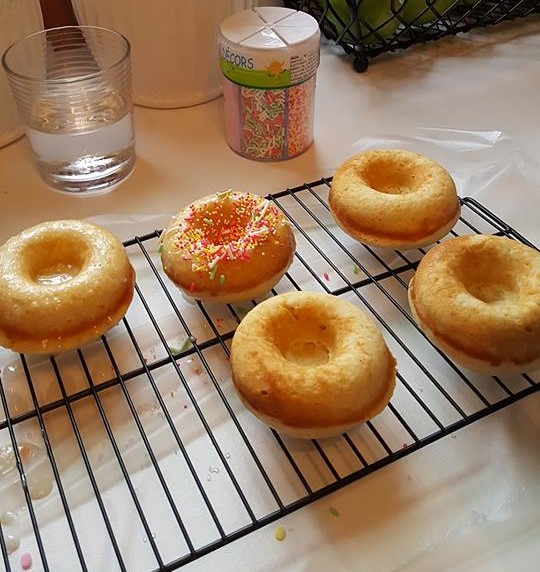 We recently ran a competition to find a star baker and the winner was Robin on Facebook with her Baked Buttermilk Donuts, they looked so delicious that we wanted to give them a go ourselves. She kindly shared her recipe with us, check it out:
2 cups cake flour








Preheat oven to 375 degrees Fahrenheit. Grease and flour baked donuts pan. Sift together flour, sugar, baking powder, nutmeg and salt in a large mixing bowl. Stir in buttermilk, eggs, butter and vanilla. Beat until just combined. Fill well 2/3 full. Bake 10 to 12 minutes. The top of the donut should spring back when lightly touched. Cool 5 minutes in pan. Invert to cooling rack and cool completely. Glaze and decorate as desired.
This entry was posted in Recipes
---