How to get a dog used to a new bed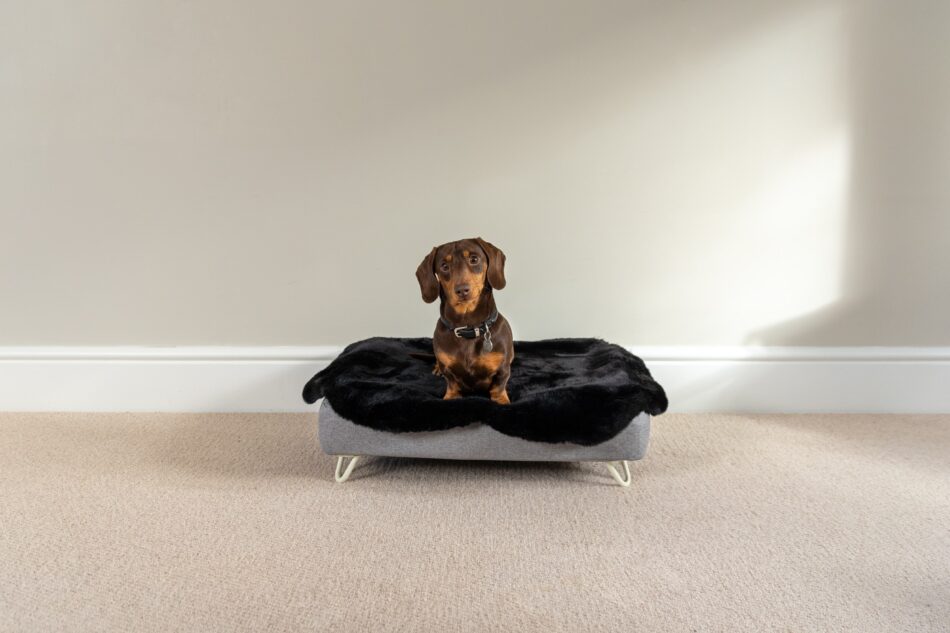 We know that parting Fido from their beloved smelly, ripped bed isn't always an easy task. And now all of a sudden, you're in the doghouse after welcoming home an amazingly soft, ultra-comfy mattress that your furry friend refuses to sleep on! Sound familiar? Here's what you need to know to make sure your pup's new bed becomes top dog.
A match made in dog bed heaven
Before considering how to get a dog used to a new bed, consider whether you've got the right one for your dog's needs.
It's easier said than done to find a dog bed that suits your style. That's why we designed the Dog Walk Collection of cushion, nest and bolster beds, so you can make their home your own. Your problem > solution designed by Omlet.
Super comfy, memory foam mattress, easy to clean! What if one bed could do it all? We've designed the ultimate sleeping retreats for dogs, which makes settling into a new bed easier than ever. 
The Topology dog bed, designed by Omlet, allows you to change up the most used part of the dog bed – the top – without throwing the whole thing away. The machine washable toppers come in lots of styles to suit your dog's needs and zip off and on in seconds for easy cleaning. No more thin, smelly dog beds – just wash or replace the topper whenever it's time for refresh. The Topology is a bed for life – they'll never experience bed heartache again!
Getting your dog used to their new bed
We all know how fantastic your dog's new Topology bed is, and want them to love it too. But, to some dogs, this brand new thing in their home is ultimately, an intruder. So, how exactly can you resolve this and get them to sleep like a dog in their new bed?
Old bed? Smell ya later!
Ever noticed that your dog loves to stick their nose in everything? That's because they have an amazing scent. In fact, their noses can detect the equivalent of a ½ a teaspoon of sugar in an Olympic-sized swimming pool. It's inevitable that having their old bed (however smelly it was to us) and having it replaced by a shiny, new bed can throw them off a little at first. 
To make their bed feel like home again, rub your hands on the mattress, or use a familiar scent such as their favorite dog blanket, or an old t-shirt of yours, which can be placed on top of the bed.
As happy as a dog in a new bed
Build up positive associations with their new bed by using dog treats, fun and stimulating dog toys, and plenty of praise when they lie on the mattress to make it somewhere they love!
Location, location, location!
We know that dogs can sleep practically anywhere, but that doesn't mean they don't have a preference for where they nod off. If your pup's bed was in a suitable and safe space before, don't put the new one somewhere else! 
Make it extra cozy
You're definitely wondering how we could possibly make our incredible memory foam dog beds any cosier. How about an incredible memory foam dog bed with a super soft sherpa luxury dog blanket? For one, dogs enjoy having layers to den in and to paw about to get comfy. A blanket is also a familiar scent, making your pup's space will be far too irresistible to keep away from! 
Remember, patience is key when getting a dog to use a new bed, and different dogs will take to their new space in their own time. But with Topology, we know that your furry friend will be blissfully enjoying hours of dreaming in no time.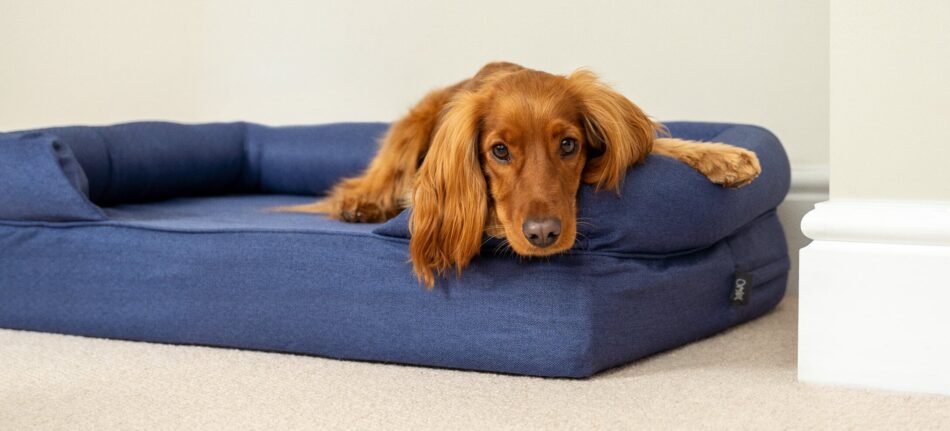 This entry was posted in Dogs
---