Could Rabbits Be Your New Best Friends?
We all know that dogs have been man's best friend for centuries, but have you ever thought about friendship with a pet rabbit? Just like dogs, rabbits are highly social animals. This means that they enjoy the company of others, be it of their own species or ours! In fact, evidence even suggests that rabbits who bond with their owners live longer and happier lives! With so much love to give, these sweet natured, fluffy creatures can make for the perfect pets. So, could rabbits be your new best friends?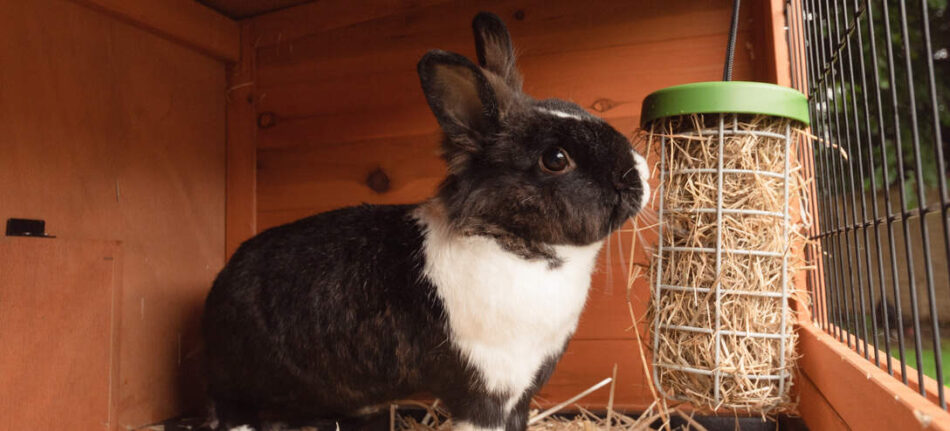 Why Should I Get a Rabbit?
First and foremost, rabbits are very loving pets and will show their owners affection in a number of ways. So, rest assured, you could be on your way to becoming your rabbit's bestie in no time! If you're considering getting a rabbit, you'll grow to learn his or her specific body language. However, generally speaking, a rabbit that loves their owner will display this by purring, running around your feet, or even grooming you!
Putting aside just how irresistibly cute these animals are of course, they're also incredibly amusing and will provide you with plenty of entertainment. So that your rabbits can become your new best friends, they need plenty of play time with you! Rabbits love playing with a wide array of rabbit toys, which not only helps them keep active, but will provide them with plenty of mental stimulation. And after a hard day's work of hopping around, you can treat them to a few tasty rabbit treats – the perfect bonding experience!
Rabbits are also particularly appealing to those who would like a furry friend in their life but might not be ready to take on a cat or a dog just yet, that need that extra bit of time being walked or trained. This being said, rabbits still very much require your full dedication as an owner.
What To Consider Before Getting Rabbits
As with taking on the responsibility of any pet, you need to consider whether a rabbit could fit into your lifestyle. Rabbits might not require as much time or training as say a dog would. However, they still do desire companionship and stimulation to live the happy, fulfilled lives they deserve.
Something to consider before getting rabbits is your family dynamic. Although rabbits are commonly associated with being 'starter pets', they're not suitable for young children in some circumstances. This is predominantly for the reason that many rabbits are naturally nervous and don't like being handled. If your rabbit does have to be picked up, it should be done very gently, which unfortunately doesn't often go hand in hand with very young children! This being said, some breeds are known to get along well with younger members of the family. The French Lops for example love socializing and won't mind being handled.
Could Rabbits Be Your Pets' New Best Friends?
If you've also got other pets, this will be something else to think about before bringing home your new addition. Fortunately, many of our other favorite pets do have the ability to get along with rabbits. However, this isn't to say you should simply put your pets in one room at the same time and leave them be! Instead, slowly introduce your animals in a neutral space, with a barrier such as a crate or fence.
If you're introducing your rabbit to your dog, keep your dog on a lead at all times. Regardless of whether you're introducing your rabbit to a cat, dog, or chicken, you should never leave them unsupervised during this stage. Keep a close eye on their interaction. You should watch out for whether your rabbit or other fluffy friend acts in an aggressive manner or seems anxious. You can read more about keeping rabbits and chickens together on our previous blog. Please note that rabbits should not be kept with other small animals such as rats or guinea pigs.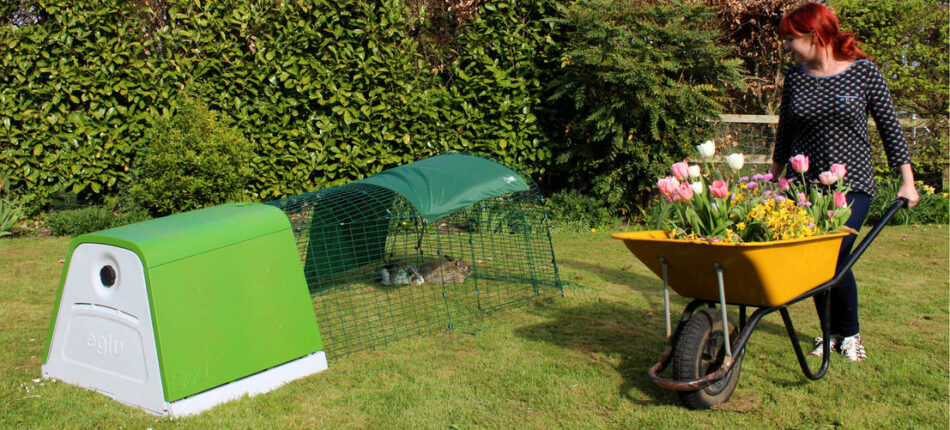 Where to Get Rabbits
As with getting any animal, it's important that rabbits are purchased/rescued from a reputable breeder or center. Take time to do thorough research. Some rabbit breeds are better suited to owners with a little bit more experience than others.
Because of the misconception that rabbits are 'easy pets', there has been a surge in unwanted rabbits in shelters. The House Rabbit Society headquartered in Richmond, California. They ask that those interested in rabbit ownership consider fostering for a short period of time. This is so they can ensure that rabbits are being properly taken care of. It's also so that prospective owners can see if a rabbit will suit your lifestyle before making the commitment. To find more information about the House Rabbit Society, visit their website at Our Programs | House Rabbit Society
If you're unsure of where to start when it comes to picking what rabbit breed would be best suited to you, take a look at our a-z Rabbit Breed Guide. Once you've narrowed your options down, have a read of our How to Choose the Right Rabbit Breed for You blog, so that you can find your match and new best friend! So, could rabbits be your new best friends?
This entry was posted in Rabbits
---