Do Cats Like Privacy When They Use the Litter Box?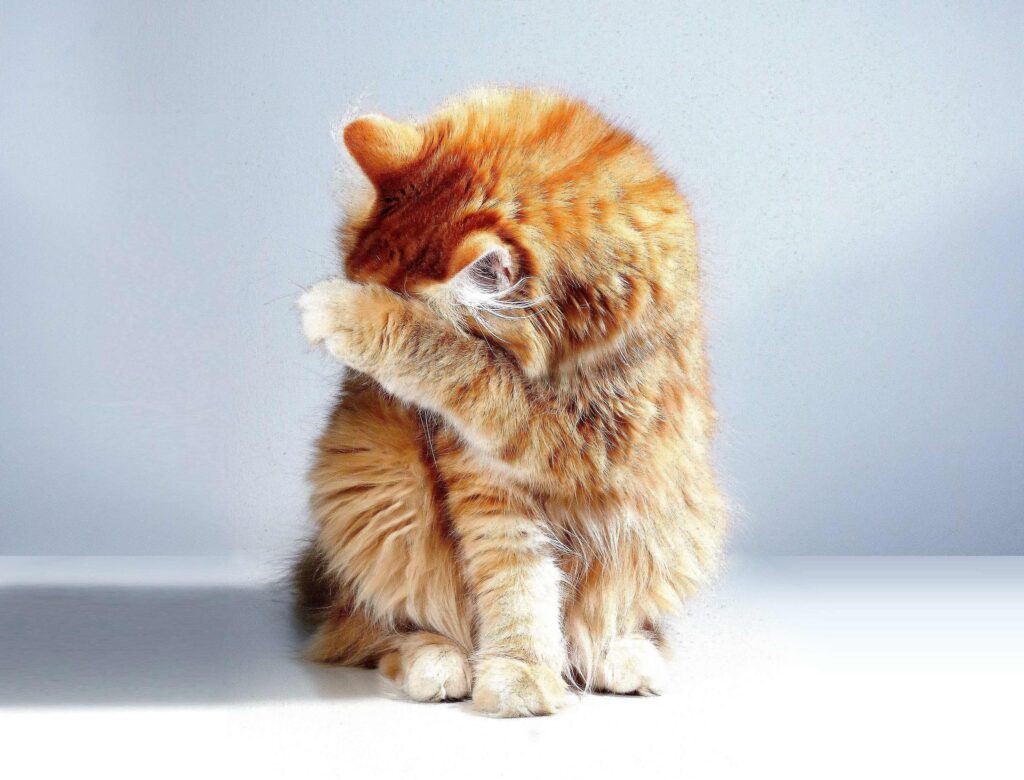 While some cats follow their owners to the bathroom and don't understand the concept of privacy, many are still wary of who's watching when they go to the bathroom themselves.
Some cats will do their business solely outside, others might do a bit of both, perhaps preferring a warmer toilet in the winter months. Many cat owners choose open litter trays, and don't always have the option to have the tray hidden away.
But how do cats feel about doing their business?
Why do cats prefer to poop in private?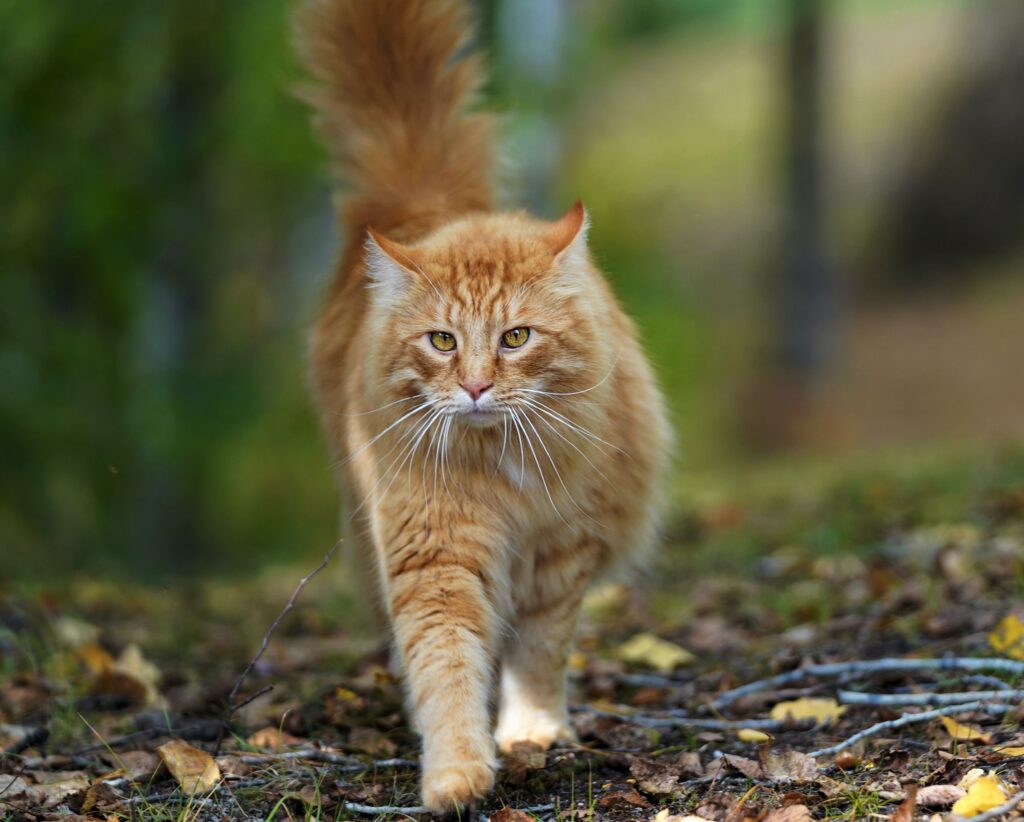 It's easy to empathize with our feline friends' desire for privacy when we remember the troubles their ancestors faced and the natural instincts that're placed in our cat's mind.
Cats have a deep-rooted urge to be alert at all times. Their desire to protect themselves and be wary of their surroundings extends to the toilet.
Using an uncovered litter box while other people are around can make a cat feel extremely vulnerable and exposed, this may especially be the case for anxious cats and rescues.
So, it of course makes sense that some cats may prefer to do their business in private, without disturbances, somewhere they can feel safe and comfortable to relieve themselves without the potential of being attacked!
What's the best litter box for privacy?
Open litter trays give the most exposed and vulnerable bathroom experience for cats, and for you they offer the least in the way of odor and mess control. An enclosed litter box, such as the Maya Jump On Top Entry Litter Box, allows your cat to drop down into a dark and secluded litter box, giving them a feeling of peace and privacy to do their business.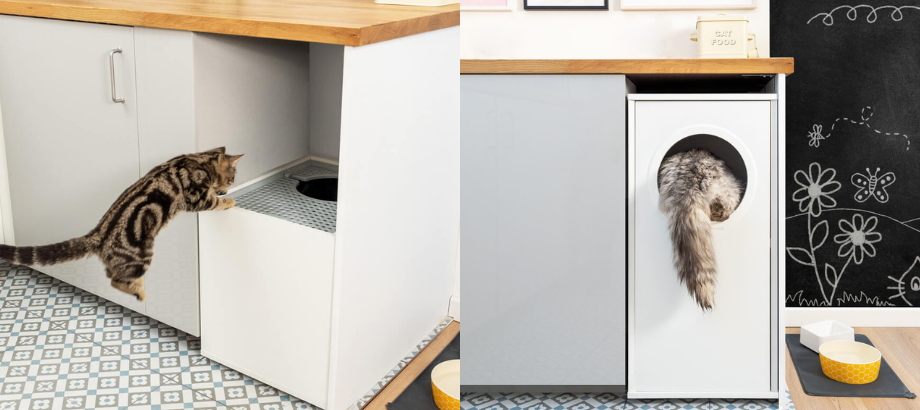 The Maya Jump In Litter Box takes that privacy one step further with a high entry point where cats can jump in and step down into a completely covered litter box. In the Jump In, cats can feel completely at ease that no dogs, children or adults can watch or touch them while they're using their toilet.
For you, the Maya Cat Litter Box also offers an effective odor control solution, reducing tracking mess around the home thanks to a grid platform which collects loose litter from your pets' paws, and an easy wipe clean litter liner, with a cute underwater scene printed on the inside for your cats to enjoy.
The Jump In's optional storage space is a great place to keep spare litter and poop bags, and the discreet pocket on the side of the litter liner holds a complimentary, fold-flat scoop, meaning everything you need for used litter removal is always on hand.
Best of all, this litter box fits in your home seamlessly, designed like a discreet cubicle, with no hint to what's going on inside. This gives your cat that all important privacy and keeps all the mess which comes with loving a cat hidden out of sight from you and your guests.
What else can I do to help my cat feel comfortable?
As well as an enclosed, private litter box, there are other things you can do to minimize any feelings of vulnerability your cat may have when they use the toilet.
If you notice your cat is visiting the litter box frequently but never leaving any mess behind, it might be a sign that they have been disturbed and not felt safe enough to do their business.
Leave the room for a while to give your cat the opportunity to use their litter box without noise and disturbances. If you have children or other pets in the house, encourage them out of the room with you so your cat has complete privacy.
If you can, place the litter box in a room which is not frequented often and rarely gets noisy, for example a bathroom or utility room.
Do cat's dislike using dirty litter boxes?
Another reason for cats being reluctant to use their litter box or visiting without using it, could be that the litter tray has already been used and is dirty. Cats can be incredibly fussy about mess and filth in the litter box and may decline their used litter as to not dirty their paws!
Make sure you are regularly removing used litter from the litter box, and that you choose a litter with strong odor control qualities.
Use the fold-flat scoop in the Maya Cat Litter Box to remove the used clump of litter, and the loose, clean litter will fall back into the litter box through the fine holes in the scoop.

What are the best litter boxes for a multi cat household?
Covered litter boxes are also a wise choice for multi cat households where cats may prefer to do their business in secret from their house mates! Cleaning the litter box regularly is also key if the same box is used by multiple cats, and opting for fresh, hygienic type of litter such as provides longevity and ease of cleaning.
Some cats can also be fussy about sharing a cat litter box with a friend. While keeping it clean will help, the scent of another may put off your cat, and bringing a new cat into the home to share the litter box can make an existing cat feel especially annoyed. In this instance you may need to be prepared to get a separate litter box for different cats in the house.
How and when to give your cat space
Giving your cat privacy extends beyond the litter box. Cats can also feel vulnerable and exposed when trying to sleep in a busy house and particularly anxious cats will search for a quieter spot in the home.
Consider where your cat chooses to rest during the day when the house is busy and make that space comfortable for them, for example, if your cat prefers to nap under a bed or chair, place a blanket or small bed, like a Donut Bed, beneath to make the spot cozy and warm.
If you have children and dogs in the home, it's a good idea to keep them from your cat's 'safe space' when your cat is resting or grooming.
Also consider where you have placed your cat's food and water bowls. It may also be advisable to leave the room, or move them to somewhere quieter, where your cat can eat in peace without feeling threatened.
What's the best litter box for a senior, disabled or pregnant cat?
While tall Jump In boxes will give cats peace and privacy, less agile cats will feel most comfortable with an easy access litter box that won't cause them pain or discomfort. The Maya Walk In Litter Box offers just that, while still being a relatively covered and discreet litter box for cats who want to feel secluded and safe.
7 Reasons You and Your Cat Will Love the Maya Litter Boxes
1. Easy to clean cat litter box solutions, reducing smell and mess




Omlet folding scoopin discrete pocket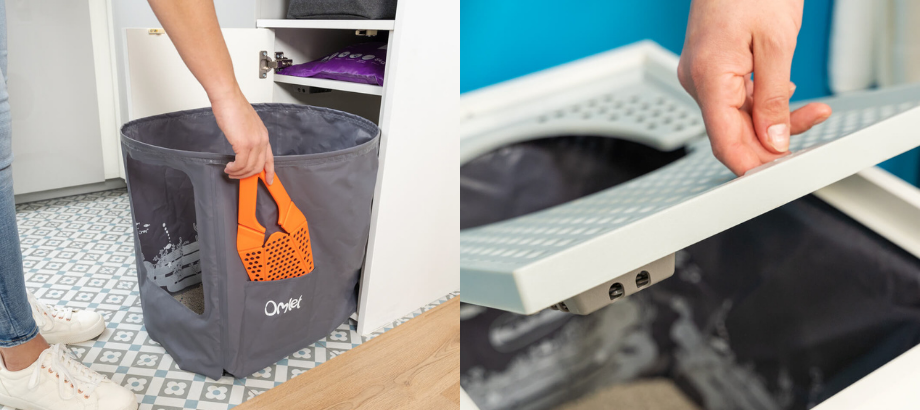 Which litter box should I choose for my cat?
All the Maya Cat Litter Boxes offer an easy clean solution and effective odor and mess control, in a discreet, seamless unit. Find the right box for you and your cat from the range of 5 entry points…
Jump On – Anti-Tracking & Low Mess
Walk In – Senior & Disabled Cat Friendly
Walk In + – Senior Cat Friendly with Storage
Jump In – Anti-Tracking & Discreet
Jump In + – Anti-Tracking with Storage
Discover Omlet Cat Litter
Our modern range of high-performance cat litter offers excellent odor control and highly absorbent particles to eliminate bad smells from your litter tray. With 5 different types of cat litter on an easy to compare page you'll find the perfect litter for you and your cat.
Use our clever Cat Litter Selector to get an expert recommendation for your cat. We only sell direct, with competitive pricing and free delivery.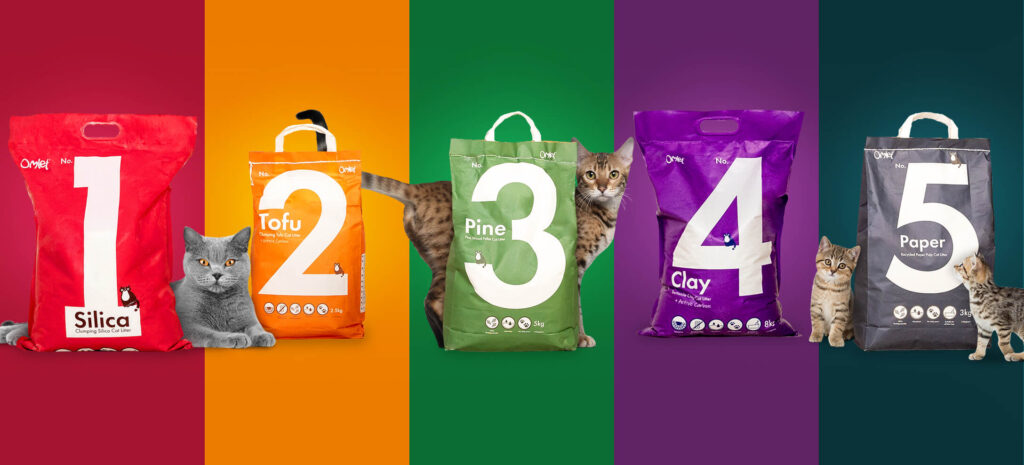 This entry was posted in Cats
---