Festive Dog Treats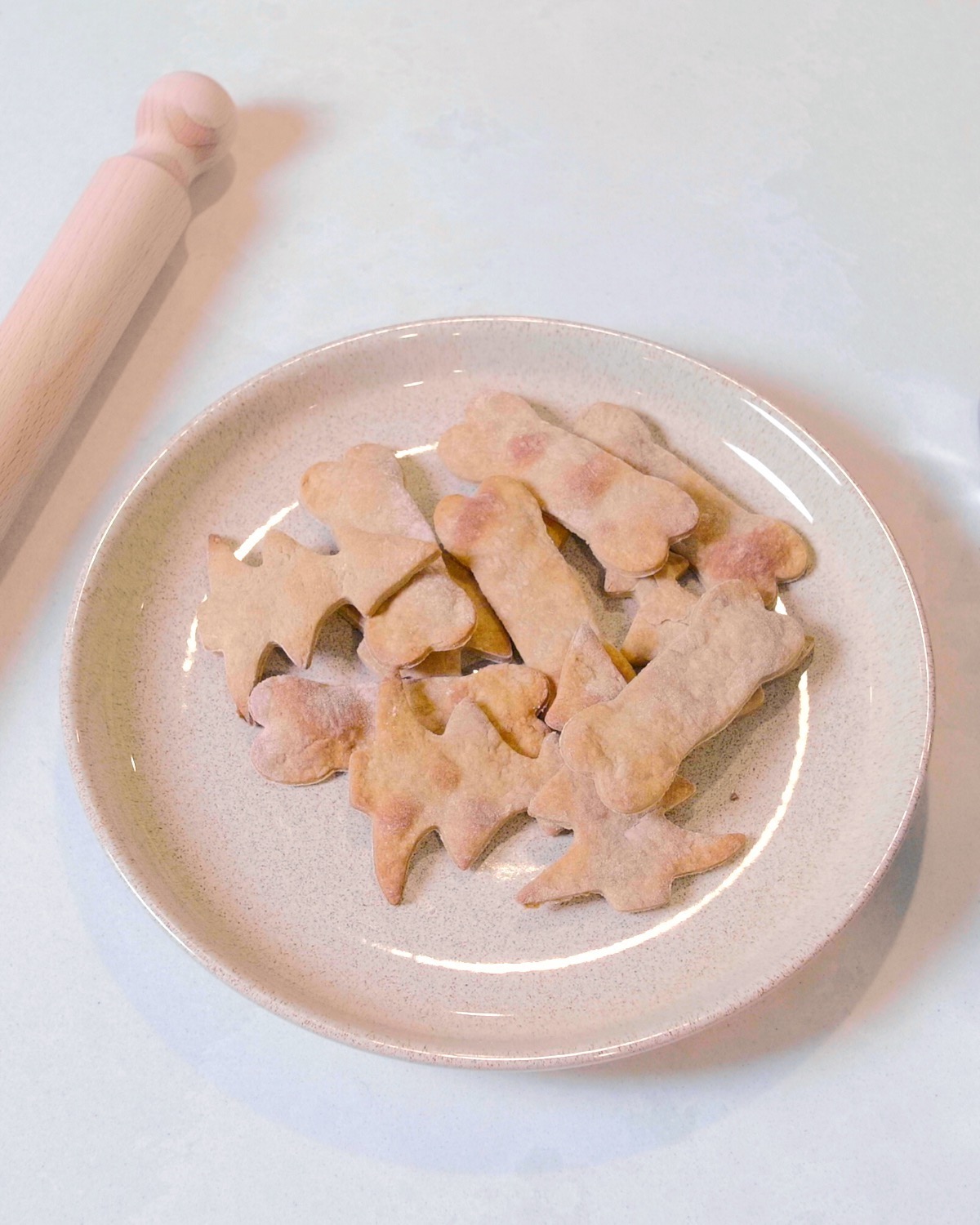 Everyone deserves a treat from Santa Paws this festive season, including our four-legged friends! This super simple recipe makes around 15 dog biscuits (using a 10cm cookie cutter), and are the perfect Christmas treat for your dog!
Ingredients
150g plain or whole meal flour

80g xylitol-free peanut butter*

1 banana

4 tablespoons hot water

½ teaspoon cinnamon
*Check the ingredients of your peanut butter – xylitol is toxic to dogs.
Method
Prep time: 10 minutes
Cook Time: 15 minutes
Preheat your oven to 350°F. Mix together the xylitol-free peanut butter and hot water in a bowl.

Add the banana to the bowl and mash with a fork until most lumps have gone.

Add the flour and cinnamon to the bowl and use your hands to form a dough. The texture should be quite firm and sticky.

Lightly flour your work surface and roll out the dough to about 1/4 inch thick.

Cut out into your favorite Christmassy shapes and place on a lined baking tray.

Bake at 350°F for around 15 minutes or until golden brown. Once cooked, leave to cool completely before your dog does the taste test!
Your homemade Christmas dog treats can be stored in an airtight container for up to 10 days. A friendly reminder that this recipe is intended as occasional treats for your dog, and should be fed in small amounts alongside a well-balanced diet. These treats are not suitable for dogs with nut allergies or other special dietary requirements.
This entry was posted in Dogs
---