Soufflé Saved My Sanity During Lockdown
Hattie Garlick is a writer and first-time chicken keeper who welcomed two Pekin Bantams into her Norfolk home during the third lockdown. How would they fit into a family life that already included two children, one cat, a goldfish, and a dog of very little brain? Read on to find out…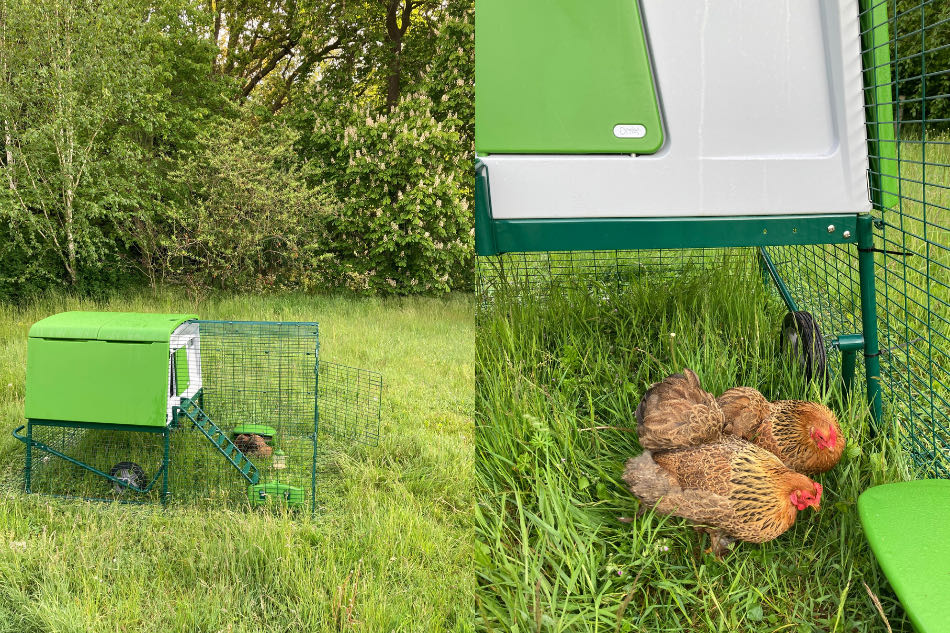 It's quite likely that, over the past twelve months, you discovered the stress-relieving properties of baking. Across the developed world, Google searches for bread recipes hit an all-time high. While everyone else was finding solace in sourdough, though, my sanity was being saved by soufflé.
Soufflé is a chicken. She and her sister, Einstein, arrived in our garden in the middle of the third lockdown. The children wanted more pets, I drew the line at parrots, and my husband and I thought that hens might at least earn their keep in fresh eggs. That, really, was the extent of their appeal on the day we collected them from a local smallholding. I did not envision then saving me a fortune in therapy bills too.
Yet as the days stretched on, I found myself drawn out of the house, into the garden and standing beside their run. There was, I realized, something gently mesmeric about their movements.
Carri Westgarth, senior lecturer in human-animal interaction at the University of Liverpool, has conducted research to show that watching a dog run is a significant stress reliever. Their unbridled joy rubs off. Watching a chicken potter and peck about is a lot less dramatic. It seems to soften, not sharpen, my emotional state. And during the pandemic, as my nerves frayed and worries jangled, that soft-focus was exactly what I needed.
Maybe I shouldn't have been so surprised at the girls' therapeutic influence. Chickens are now widely used as therapy animals in the US and Canada. Here in the UK, a charity called Henpower has introduced hen keeping into more than 40 care homes. A year-long study by Northumbria University found it measurably improved the health and wellbeing of residents while reducing depression and loneliness.
A couple of months after Soufflé and Einstein moved in, I can absolutely understand why. While my daughter thinks they are unimaginably cute, it is harder to anthropomorphize a chicken than a dog or cat. They belong to a whole different animal group to us, after all. They are like the ultimate no-strings relationship: providing the comfort of company without any emotional baggage. Soufflé and Einstein are totally oblivious to my worries about Brexit and R-rates, which are after all totally irrelevant to them. They couldn't give a cluck.
They need me just enough to propel me into putting my boots on and stomping into the fresh air, first thing in the morning, to open the door of their Eglu Cube. This, I've discovered gives me a far more positive perspective on the day than my old lockdown routine – slumping in front of the laptop, in pajamas, till lunch. Beyond that, they really couldn't care much whether they see me or not. And after months spent listening to the word "muuuuuuuuuuum" bouncing off the walls around the clock, I could not be more thankful to them for this.
We were however, right about one thing when we first decided to bring hens into our home. Fresh eggs in the morning are a real boon at breakfast time. They're also, however, a great mood-booster in febrile times. It just feels good to reach into the hay and pull out a tiny, tangible, warm-to-the-touch miracle.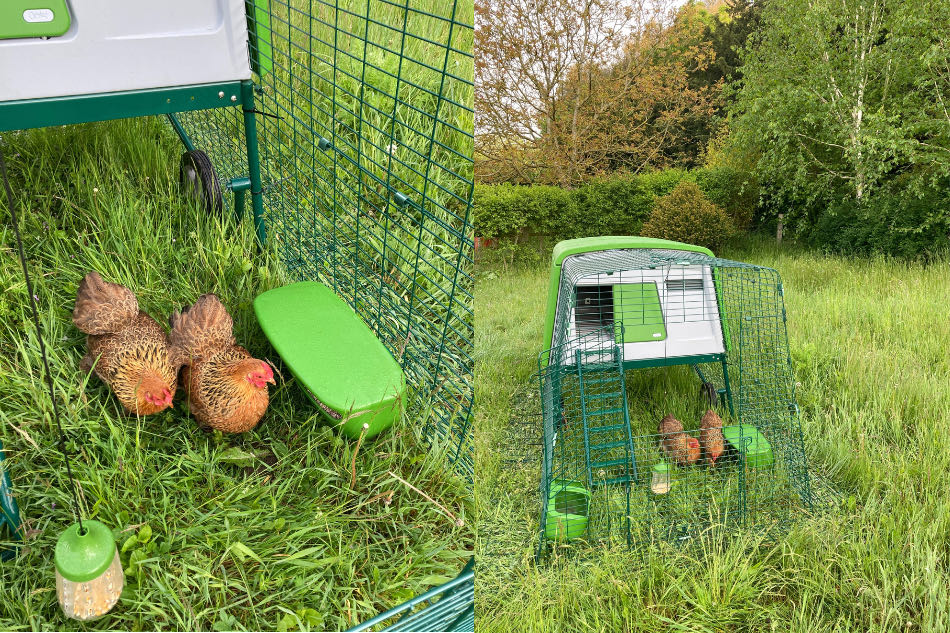 This entry was posted in Chickens
---