Everything You Need For Your New Cockapoo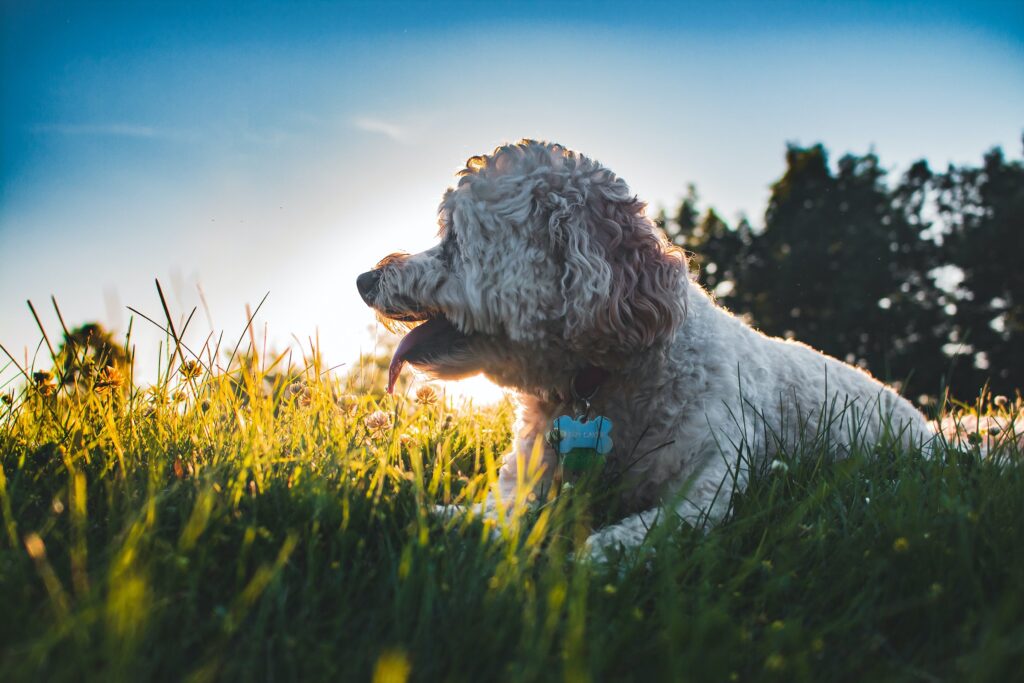 Photo by Joe Caione on Unsplash
Getting a new puppy is such an exciting time for everyone involved (even if it means a manic few months ahead of you!). A cross between a poodle and cocker spaniel, cockapoos have soared in popularity over the past few years, with their hypoallergenic coat and undeniably cute looks both playing a huge part in this! With such a loving and fun temperament, it's hardly surprising that they have become a new firm family favorite. So, now you've decided that a cockapoo is the right puppy for you, where exactly do you start? Writing a puppy checklist is a good idea to get prepared before you bring your pet pooch into their new home.
Essentials for Before They're Home
The first few days with your new puppy might be tough, as they adapt to your life and you become familiar with your four legged friend. Every dog is different but there are some essentials that we recommend for your cockapoo before even bringing them home that will make for a much easier start.
Food and Water (Including Bowls)
Puppies, of course, need a fresh supply of food and water (along with appropriate sized bowls for each). A reliable cockapoo breeder will tell you know what food your cockapoo puppy has been on before they come home, to make for a less stressful transition. Be sure to also purchase treats for your new furry friend. They're a fantastic way to start the training process and will keep your puppy motivated.
Collar and Leash
When you pick your puppy up, they'll probably have had a collar on to differentiate them from their litter-mates. However, you'll want to purchase your own, even before they are able to go for their first walk. This will help to train them to get used to the feeling of a leash and collar. For size reference, cockapoos are generally medium sized dogs but this can range depending on what type of poodle they are mixed with. The general rule of thumb is that you should be able to fit two fingers under your cockapoo's collar. Alternatively, you may wish to opt for a harness. Whichever you decide for your new cockapoo pup, make sure they are fitted with an ID tag, which states your name, first line of your address, postal code, contact number, and a message that indicates that your dog has been microchipped i.e. "I'm microchipped".
A Crate and Bedding
When you bring your puppy home you should introduce them to a crate. A crate should never be used as a cage or to punish your dog, but should work as a den for your new cockapoo. The Omlet Fido Studio Dog Crate allows your dog to have their own private and safe place in the house, while the modern design will complement your home. Happy owner and happy pup!
Puppies need sleep, and a lot of it! So comfortable bedding for your cockapoo puppy is essential. Your Fido Studio Crate can also be very easily fitted with a wide range of dog beds. The easy clean Bolster dog bed is perfect for puppies and it's quick and easy to zip off the cover to throw in the washing machine when it's time for a freshen up!
A Few Extras For Your Cockapoo
Puppy pads
Cockapoos are remarkably intelligent and many puppies take to toilet training within the first few weeks. For when your pup arrives home it really is a personal preference as to whether you'd like to use puppy pads for toilet training or not. Puppy pads are massively convenient, especially to those with limited outdoor space. However, if getting up in the middle of the night to take your puppy to the bathroom isn't a problem for you then you may wish to avoid this product as your pup may find it difficult or confusing to transition between the pads and outdoor peeing.
Toys
Pups love to play and cockapoos are no different here. Known for their outgoing, playful personalities, you'll need to be stocked up with plenty of puppy toys to keep their minds occupied. Toys are also great for when you have to start leaving your puppy alone. Do make sure however, that any toys you leave with them are safe, age appropriate, and cannot be consumed! Puppies also love to chew, especially as they get into the teething stage. Be sure to explore different styles of dog toys to see how you can keep your cockapoo entertained and help with their chewing.
Grooming Kit
Although it's wise to take your cockapoo to a professional groomer now and again, it's also important to upkeep their grooming at home too. Purchasing a brush, comb, dog shampoo, and nail clippers is a great place to start. However, as cockapoos are of course a mixed breed, their coat type may vary. When your puppy reaches around seven to nine months old, they'll develop their 'adult coat' and you will have a better indication of the best way to groom your dog.
Hopefully all the time spent preparing to bring your new puppy to their new home will help your family to transition better to life with your new furry friend!
This entry was posted in Dogs
---