5 Reasons Dogs Make Great Workout Buddies
Exercise is not always easy. You have to motivate yourself, find time and keep the pace. This is why it can be necessary for some people to be accompanied in this process. And who better to be your sports coach than your dog!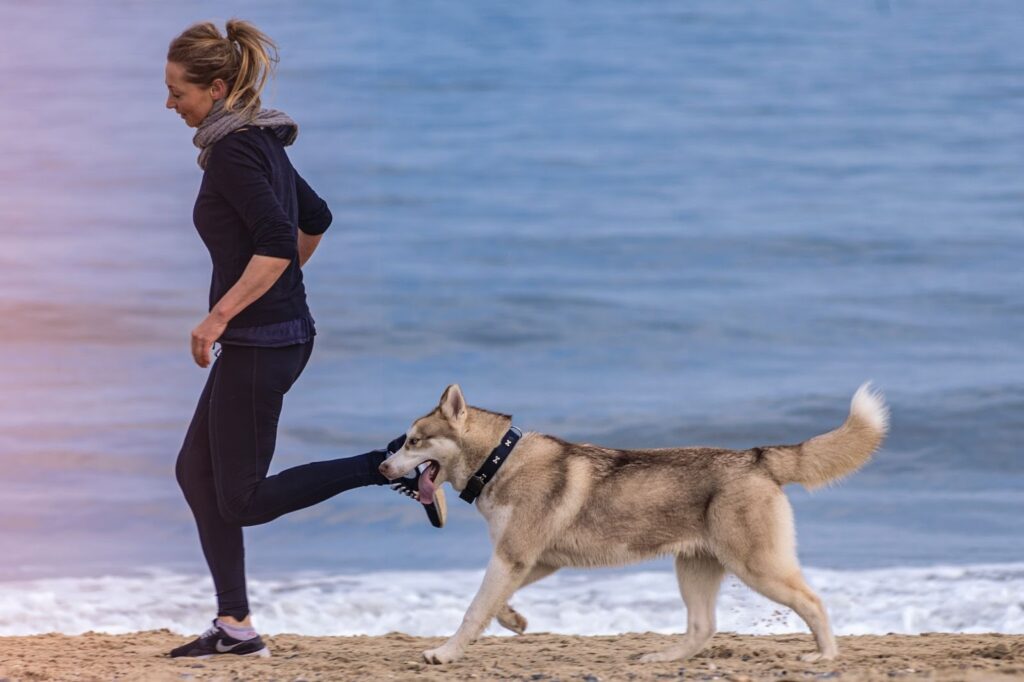 In a previous article we saw that it is possible to do yoga with your dog. Today we would like to show you why your dog is your best partner in sport.
In the current climate, where working from home has taken over from office work, finding the time and motivation to exercise and go outside has become a real challenge, and as a result many see a decline in their physical and mental health.
Lack of exercise motivation is harming our pets too. Various studies on pet health have found anywhere from 25% – 50% of dogs are considered overweight.
It has never been more important to do sport to feel good mentally and physically.
Resolutions and intentions are good, but actions are better. Deciding to turn off the TV and put on a pair of trainers is much more complicated than it sounds. Being accompanied in your training can be the ideal way to find the necessary motivation! Here's why your dog is the best workout partner you could have…
5 reasons to get out and do some exercise with your dog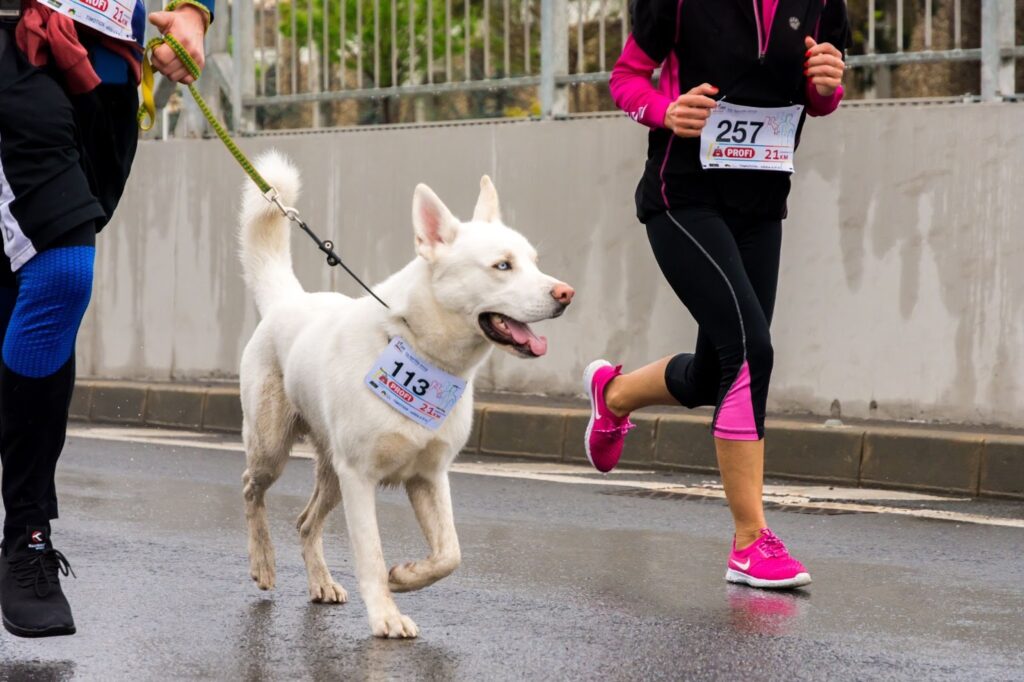 1- Dogs are very energetic and will always be happy to go out
Most dog breeds are happy to go for a walk and are excited to have a run around, so will always be in a good mood to go outside. It's not like calling a friend to go for a workout and having them be unmotivated or in a bad mood, which will eventually demotivate you.
Dogs are habit-forming animals. If you regularly repeat the action at the same time for several days, it will become a natural ritual for your dog. This is ideal if you are demotivated but don't want to disappoint your dog. You will still put on your trainers to please your little companion, imposing a certain regularity on you.
2- They have a regular pace
As mentioned above, they are consistent pets and function very much by habit. But beyond that, apart from when they are ill, they keep a certain pace and will always have a maximum of energy to expend.
Having an active pace allows you to optimise your training and get great results. It is much more fun to follow your dog's pace than to watch your watch! If you are too slow, your dog will tend to stop. So don't hesitate to find a pace that suits you both!
3- You will always be safe with them
Running or walking alone is not always ideal in terms of safety! Sometimes it's late in the day and the simple fact of being alone and feeling vulnerable, can be demotivating. The presence of your dog can therefore be a real comfort for your daily outings. A dog has all those senses that are in turmoil when he goes out and he will also be able to. You should trust your dog's senses, while also keeping an eye on him so that your dog doesn't get hurt either.
4- They are always available, there is no need to wait for them
The most complicated thing about doing sport with someone is finding the right time and agreeing on schedules. There is always someone who can't or would rather be an hour earlier or an hour later than the right time for you! With your dog this is not an issue. Your dog will always be available, happy and motivated to come and roam around with you!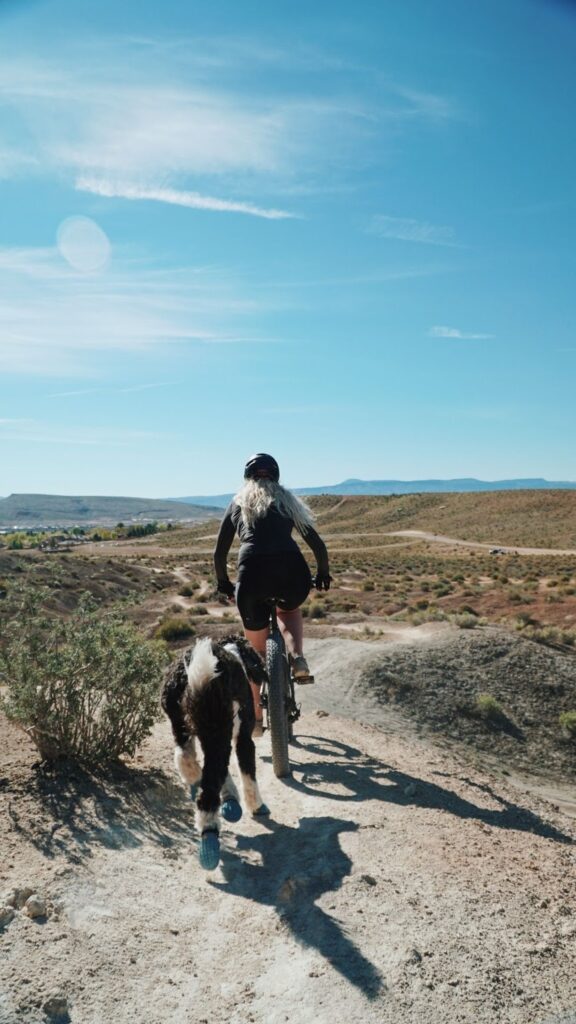 5- They don't ask for anything in return, only love and good times by your side!
Dogs will never ask for anything in return for doing sports with you. On the contrary, they will be happy to have spent some quality time with you! They are the best coaches you can have. They don't yell at you (maybe a couple of barks) and you don't spend money like you would with an experienced sports coach.
What discipline should I do with my dog?
There are many ways to exercise with your dog. It can be anything from walking to fitness training!
Have you ever heard of canicross? This discipline is an athletic sport where the owner is attached to his dog by a harness. The dog's traction allows for long strides. It is a bonding moment between the dog and its owner through intense physical effort. This activity is open to all dogs!
Cycling with your dog is also possible! There is equipment that allows you to practice this activity safely with your pet.
Lewis Hamilton's best training partner is his dog!
Multiple F1 champion Lewis Hamilton has released a video of himself training with Roscoe, his dog:
Roscoe and I going hard in the gym, teamwork makes the dream work ?? pic.twitter.com/d6FyQfjFko

— Lewis Hamilton (@LewisHamilton) July 23, 2020
Every time you go out with your dog, energy and good mood is guaranteed!
This entry was posted in Dogs
---