10 Tips for Keeping Older Rabbits Healthy and Happy
Older rabbits need a little extra care. But when exactly is a bunny 'old'? It very much depends on the breed. Larger rabbits have shorter lifespans than smaller ones, which means they become senior rabbits sooner than medium and small breeds.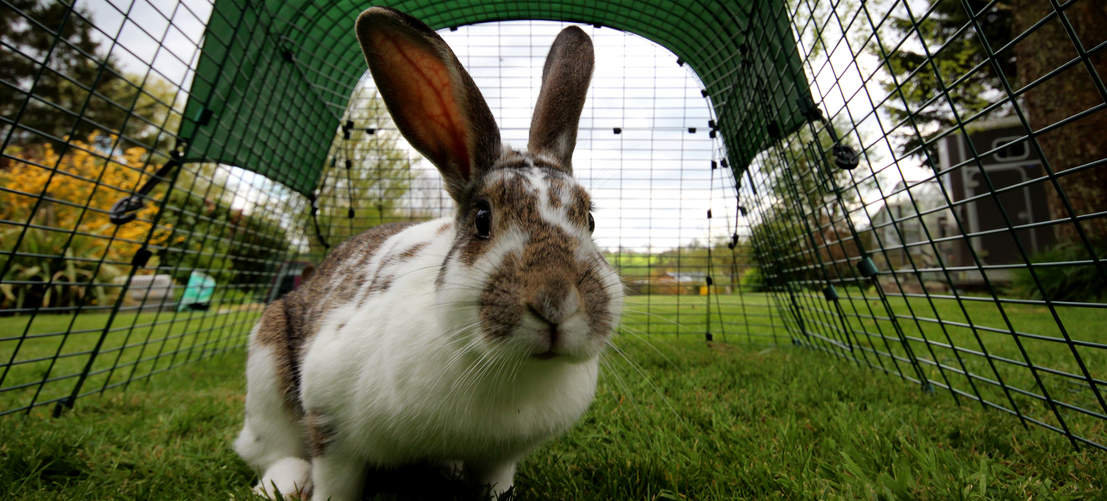 At what age is a rabbit considered old?
As a general rule of thumb, small rabbit breeds, which live around 12 years, are seniors when they reach 8. Medium-sized rabbit breeds live up to 10 years and can be considered senior at 6 years. The large rabbit breeds have much shorter lifespans – just 4 to 7 years – and reach old age at 4.
The shortest-lived rabbit breeds are like small pets such as gerbils, hamsters and rats, in that they only have a few months of senior status at the end of their lives.
How do you take care of an old rabbit?
Here's how to make sure those senior rabbit years are as healthy and happy as possible.
Make sure you give them the right food
Rabbit care is largely about food, and a healthy diet is essential throughout a rabbit's life. As your bunny gets older, you should consider buying specially formulated pellets or nuggets. There are several different brands, and they contain the optimal balance of vitamins and minerals for aging rabbits. Older rabbits can't gain too much weight – or, indeed, lose weight – during this dietary transition, so you should weigh them regularly to maintain the correct weight. In addition to the special pellets, senior rabbits should be fed lots of hay and fresh foods as usual.
Don't add supplements to your rabbit's diet
Rabbits get everything they need from a diet of hay, fresh food and appropriate pellets. Extra calcium, for example, can cause digestive problems or stones in the urinary tract.
Make sure your bunny gets plenty of exercise
Getting old doesn't mean sitting around all day – rabbits of all ages need to move around to stay happy and healthy. A run will naturally allow your bunnies to hop, skip and jump around. A tunnel layout such as Omlet's Zippi system is nothing short of essential. These run layouts keep your rabbit both mentally and physically sharp, which is all part of healthy old age. You can use rubber-backed mats on steep or slippery surfaces, to enable the rabbit to get a better grip.
Provide quiet spaces
Senior rabbits are less active than young bunnies and appreciate a quiet space away from the action. A cozy corner in the hutch will keep a tired rabbit happy with lots of soft bedding. Incorporating 'safe spaces' in your run helps too. 
Keep the hutch lined with soft bedding
Senior rabbits can develop pressure points and sores or a foot condition called pododermatitis. This is caused by hard surfaces or wire meshing on the floor of a run. Good senior rabbit care means looking after sore feet!
Keep bunny claws clipped
Senior rabbits tend to move around less, and as a result their claws can soon become very long. Regular clipping is required. If you're not comfortable performing this, ask your vet for help.
Provide shelter from the elements
In addition to that cozy corner in the rabbit's hutch, some weatherproofing to shield your aging bunny from the elements will increase the comfort factor, whatever the weather. A Zippi Rabbit Run Weather Protection cover is the perfect way of keeping the worst of the weather at bay.
Carry out regular health checks
Older rabbits are prone to dental diseases and other health problems. If your bunny loses its appetite, loses weight, salivates, produces fewer droppings or has swellings around the mouth, it could be a sign of dental problems. Ask your vet to perform a thorough dental examination. Arthritis can be an issue, too, and a bunny who has slowed down may benefit from anti-inflammatory drugs. Older rabbits may also soil their back legs, and this can cause skin problems or fly infestation. Again, the vet will be able to prescribe treatments to address all aspects of your rabbit's health.
Reduce obstacles
A rim around a litter tray, or a tunnel that rabbits have to hop over to get to the other side of the run, can cause problems in older rabbits who can no longer hop over things. Rearranging the run furniture and providing easy access to litter trays indoors is the answer.
Take your bunny for regular check-ups
The best way of staying on top of problems is prevention. A vet will be able to spot problems before they become debilitating and will usually be able to offer remedies and advice.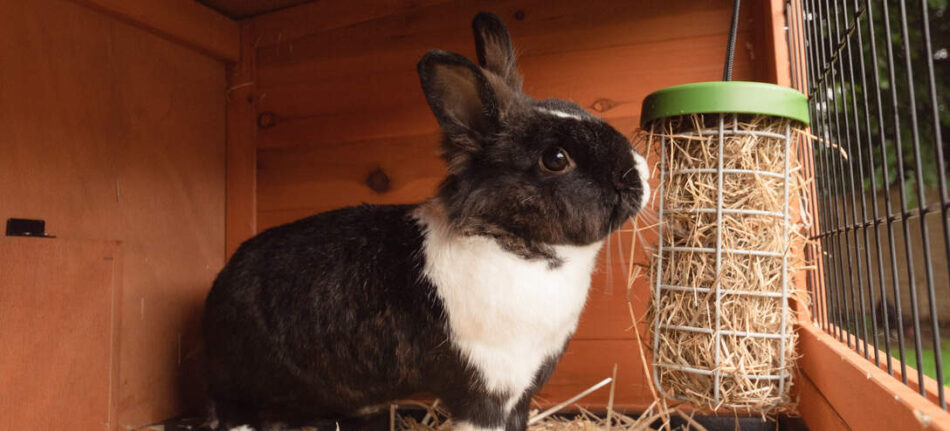 Getting old is part of life. A healthy rabbit will take it in their stride, though, as long as you pay attention to the little details. Staying on top of little red flags will ensure your rabbit will continue to live a happy life.
This entry was posted in Rabbits
---