When is the Best Time to get a Cat?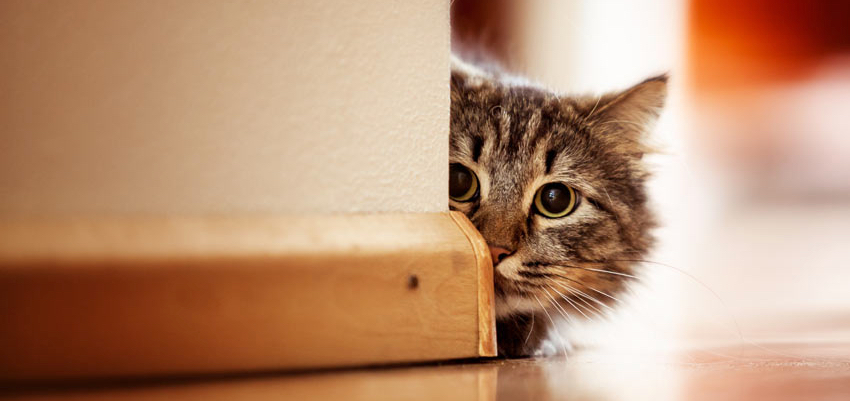 There is only one universal rule when it comes to good timing with a new cat. Avoid introducing the furry newcomer when there's a big party taking place, or at a time of year associated with fireworks.
Unfortunately, this one rule is often ignored. Big parties tend to take place at Christmas and birthdays. And when do people usually receive presents, including, possibly, new cats and kittens? Exactly…
The problem is that celebrations involve lots of noise and lots of people, and a cat introduced into this environment is likely to run for cover and stay in hiding for as long as possible. It can take a nervous animal several days to recover from party trauma.
The Best Feline Times
It is far better to introduce the newcomer when all is quiet on the domestic front. That way, the cat gets an early taste of how everyday life will be with you and your loved ones.

If the new cat is a birthday or Christmas present for a child, explain to them why the kitten is arriving a day or two 'late'. The party day itself can then be a time to make the home cat-friendly. Install the scratching post, cat bed, cat flap and litter tray. Stock up on cat food and treats, and get lots of cat toys ready to go. These can all act as surrogate birthday or Christmas presents, paving the way for the new furry arrival a day or two later. Preparing your home in this way is necessary anyway, with or without the excuse of a birthday party.

Homes need to be cat-proofed too, with toxic house plants and vulnerable ornaments removed.

The new cat arrival date should be delayed until the person looking after the pet has enough time to do just that. Cats are independent animals, once they settle in, but in the early days you need to offer reassurance, a comfortable lap, and a few sessions of litter-tray training. An older cat may have been toilet trained already, but a kitten will take a while to grasp the idea.

If the cat is going to be spending time outdoors, it's a good idea to bring it home when it's not too cold outside. Although good weather can never be guaranteed, the summer months have a better chance of delivering dry and sunny conditions. The cat won't be harmed by wind, rain or snow, but if the weather is very bad, the wet pet might decide to head for shelter away from home. If it has not been a household pet for long, it may decide to take up residence in this new abode, and tracking it down won't always be easy.
Life Stages
The elderly: It's a melancholy thought, but many cats outlive their owners. This is not a reason to avoid getting a new cat if you are elderly, but all owners should digest the fact that a cat will live 15, even 20 years, and if basic cat care is going to be an issue, it needs to be discussed. If there is someone who can help out with cat food shopping and litter tray cleaning, even if the cat owner is no longer able to carry out these tasks easily, that solves the problem. Cats are, indeed, a health asset for the elderly, with scientific research suggesting that they are greatly beneficial to mental health and happiness.
Infants: At the other end of the age scale, it's recommended to avoid bringing a new cat home if there is a baby in the house. Although incredibly rare, there have been tragic stories of babies accidentally suffocated by cats. A far commoner issue is allergies – some children can develop symptoms such as asthma and skin rashes in the proximity of cats and dogs, and until you know your child is allergy-free, it is best to avoid taking the risk. And even if a child is allergic to cats, there are hypoallergenic breeds – including the Abyssinian, the Cornish Rex and the Bengal – that do not provoke the allergic reactions.
Children: If the new cat is for a child, it is important that there is someone else who is willing to put in some cat-care hours too. No child under the age of 12 should be given full responsibility for a cat – or indeed any pet.
The Inbetweenies: Between childhood and old age, there is a time when many of us plan making a new start in new jobs and new homes. If you know this kind of change is imminent, it's best to delay getting a new cat. Acclimatising them to a new home, and then another new home soon after, is not ideal, and the cat might leave the second home in search of the first one…
So, if you're looking for a general rule here, it's this: You can bring a new cat home any time – as long as it's the right time!
This entry was posted in Cats
---