The Best Pets For Older People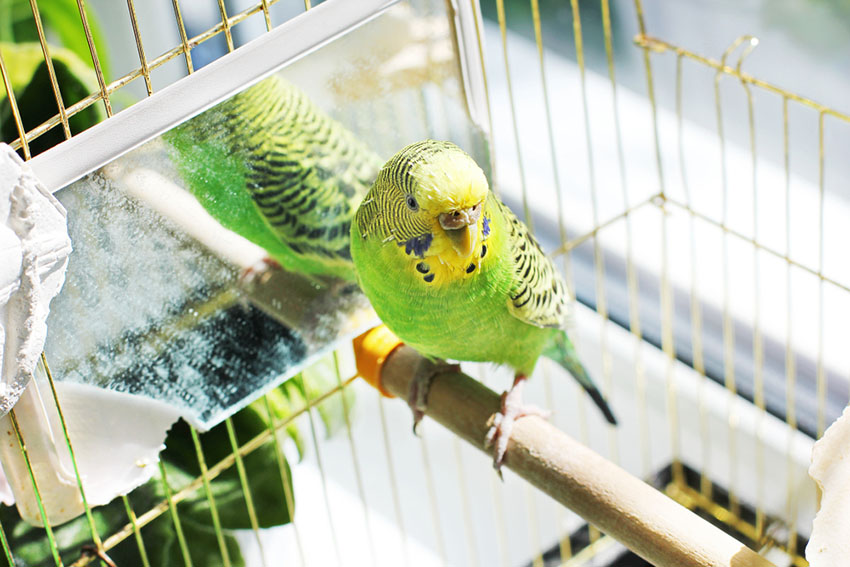 Elderly pet-owners will need a little help looking after their furry or feathered friends. Shopping for pet food, training, grooming, and cleaning out cages and litter trays are all factors to be considered.
If a pet falls ill, it will need taking to a vet, or medication may have to be given. Lack of transport and shaky hands can suddenly become problems in these circumstances.
The level of assistance needed will, of course, depend very much on the physical and mental health of the pet owner.
But in spite of these considerations, pets and older people are a perfect match – as long as you get the right pet!
Pets to Avoid
For many older people, owning a pet is all about companionship. So, although an iguana, goldfish or tarantula may be low maintenance, they don't exactly exude personality and friendship. Reptiles, fish and insects can therefore be placed in the category 'Dedicated Enthusiasts Only'.
Rodents are not ideal choices, either. They are fast moving, and can easily escape from an open cage. Some, such as the hamster, are largely nocturnal too, losing several points on the 'companionship' scale.
The Best Bird Companions
Small cage birds make good pets for seniors. Larger species such as parrots are long-lived, and this can present mounting problems if an owner becomes increasingly frail with the passing years.
A budgie is a good option. These birds are intelligent, easily hand-tamed, and once trained they will return to their cage unassisted after playing and flying indoors. Some also learn to talk, which reinforces the companionship enormously. Add to this the fact that their cages can be kept on holders at shoulder-height, with easy access for cleaning and feeding, and you have the perfect pet for older people.
Canaries and other pet finches can be good choices too, but it has to be said that they lack the big personality, trainability and talkativeness of budgies. There are other plus points, though, notably the beautiful song of the canary.
The Best Cat Companions
In many ways the cat is an ideal pet for seniors. But it isn't just a question of arriving at Gran's door with a kitten and expecting everything to be fine!
A kitten will need to be house-trained, and won't instantly be the placid lap-loving cat that many elderly owners will be looking for. An older cat, on the other hand, will have 'grown in' to its personality. You could choose a placid, indoor-loving coach-potato breed such as the Persian, Russian Blue or Ragdoll if laps and cuddles are the priority.
Ideally the cat should still be given access to the outdoors to prevent the chore of cleaning a litter tray every day. In this respect one of the ideal breeds is the Abyssinian. Super-friendly and incredibly tame, they are also lovers of the great outdoors, mixing and matching house and garden perfectly.
If a cat is being adopted from a previous home, you will be able to find out all about its personality. Many 'moggies' of a non-specific breed turn out to be the perfect pet for seniors, after a little investigation into the animal's background.
Bear in mind, though, that cats can live up to 20 years – a big time commitment if someone is already worrying about health and mobility in later life. But once again, this is where the animal's independence becomes a great asset. Most cats, even though they love their owners, can pretty much look after themselves.
The Best Dog Companions
For an elderly person with mobility, dogs are a great pet choice. Several breeds thrive with just a little daily exercise. Many of these are at the smaller end of the scale – dogs such as the Miniature Poodle, Shih Tzu, Maltese, Bichon Frise, and good-natured individuals from the West Highland and Yorkshire Terrier families. Smaller dogs have smaller appetites too – a major consideration if money is an issue.
However, some smaller dogs can be very yappy or snappy – not a great combination. Breeds to beware of for these reasons include Chihuahua, Jack Russell, and Dachshund.
If the owner is still able to walk a mile or two a day, a Golden Retriever makes a great choice. But with all breeds you need to bear in mind longevity – a dog that needs walking at six months old may still be demanding walkies at 15.
Pets For Therapy
It's a well known fact that pets are therapeutic. Some care homes hold regular pet therapy sessions in which residents spend quality time with cats, dogs, and other tame animals.
Pets bring positive benefits for mental health across all age groups, and can also prevent loneliness becoming a problem. We all need affection, and pets deliver it with no questions asked!
However, having a pet-handling session in a care home is a different proposition to an elderly person keeping a pet in their own home. All animals need a certain amount of looking after, and if mobility is an issue, even a simple chore such as cleaning a cage can become difficult. In these circumstances, seniors will need a little assistance.
But if you get it right, a pet can bring so many positives into an elderly person's life – companionship, stimulation, stress relief, and that most important human need of all: love.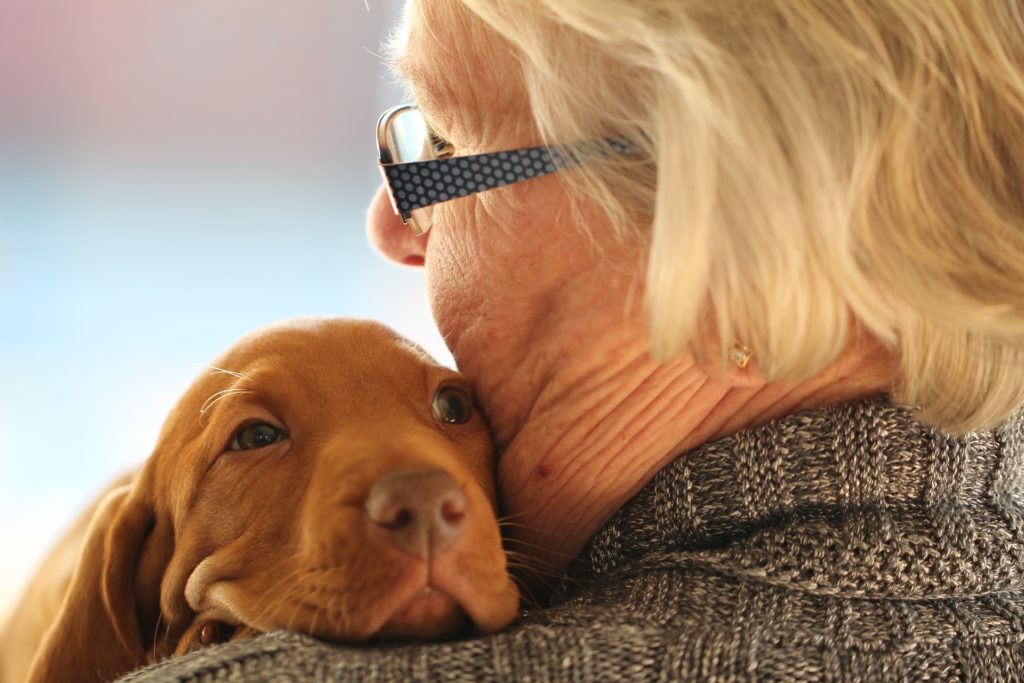 This entry was posted in Cats
---