Want to involve your dog in your wedding?
Wedding season is in full swing, and many couples are choosing to include their treasured four legged friends in their nuptials, giving their dogs a prominent role to play in their big day!
If you are planning your wedding and want to include your pooch in the celebrations there are a few important things that you should consider…
1 – Check your wedding venue is pet friendly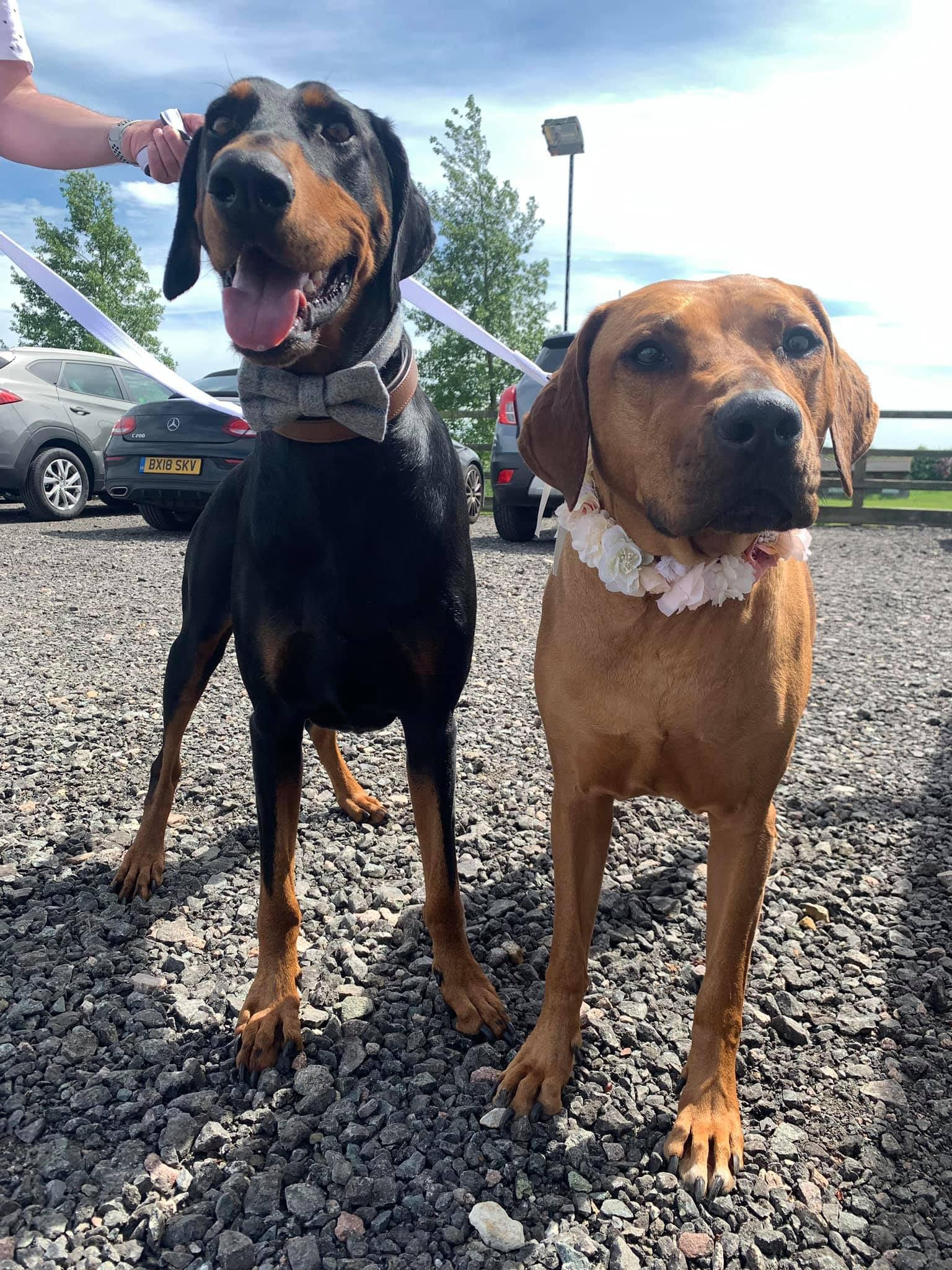 Some wedding venues do not allow animals, so remember to check that they will be allowed into your venue if you plan to include them in your ceremony.
2 – Decide what role will they play
Will they have a role in the ceremony? Perhaps they'll be pup of honor and walk the bride down the isle? They could be flower dog or even ring bearer (if your dog can be trusted not to run off with the rings!), or perhaps they will just turn up for a few pictures after the ceremony?
3  What will they wear?
Most weddings include a colour theme so your may wish to dress your dog in a collar to match the bridesmaids, or a bow tie to match the groom!
4 – Agree how long they will stay at the wedding
Would you like your pooch to stay for the whole day and evening or perhaps arrange for a dog sitter or friend to take your dog home before the evening celebrations commence? All of the excitement, food, music and noise may be too much.
5 – Consider incorporating your pet into your cake design or wedding favours
Wedding cakes come in all shapes and sizes, so you could ask the person that makes your cake to incorporate your beloved pet into the design.
6 – Pick your flowers carefully
Some flowers are toxic to dogs, so be careful which flowers you choose for your bouquet if your dog is joining you on your special day. Daisies, Tulips, Hyacinth, Daffodil's  and Lilys are extremely poisonous to dogs.
7 – And finally – don't forget to include them in some of the photos!
Remember to pack a few treats in your bridal handbag or the grooms pocket to help encourage your dog to pose for a few photos to create memories that you can look back on for years to come!
This entry was posted in Dogs
---