What to Consider before Rescuing a Cat
Are you thinking about adopting a kitten or rescue cat? That's great – but it's important to ensure you are completely prepared to provide the care they need first.
Many cats still find themselves placed into rescue centres (whether for the first time or the sixth) when new owners change their mind about their new pet. This is incredibly distressing for the cat, and can put already-busy rescue centres in a difficult situation. Ask yourself the questions below and check you and your home is completely ready for a new furry family member.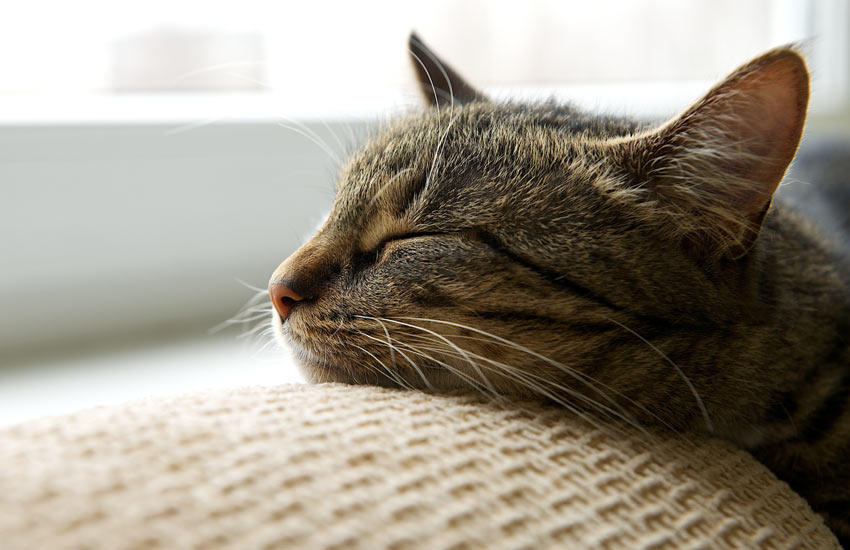 Should I buy or rescue a cat?
Before going ahead with buying a kitten from a breeder, it is important to remember there are lots of cats in rescue centres across the country, waiting for their furever homes, including cats of all ages and breeds.
We strongly encourage enquiring with your local cat rescue homes before making a decision. These cats may have been through a tough time and initially be very shy and reserved, but most rescue cats make a full recovery and see a drastic change in their personalities when they are in a safe home and have bonded with their new owner.
Is my home, garden and neighbourhood safe for a cat?
Think about where your home is located. Some rescue cat centres do not allow adoption if you live near a busy road – and for good reason. Some skittish cats can put themselves in danger and there is a risk of injury in a busy street. Consider whether your current home is really suitable and safe for a cat to be going outdoors. If not, are you able to provide an alternative, secure outdoor space for them to play and exercise, such as an Outdoor Cat Run?
Within your home, do you have other animals who could respond negatively to a new furry resident? Only rescue a cat that you know will be okay with other pets and children in your household, and likewise only if you know the existing residents will welcome a new four-legged family member.
Can I offer a secure space for the cat to feel comfortable?
For rescue cats, having their own space to hide when they get scared or anxious is incredibly important. Does your home have plenty of hiding spaces for your new cat to disappear to when it all gets too much?
Are you able to provide a cosy cat cave for your new pet to sleep and rest in complete peace and security? The Maya Nook Indoor Cat House is the ideal den for nervous cats to be tucked away in, as the curtains provide a completely secluded space. Learn more about how the Maya Nook could help settle your rescue cat into your new home here.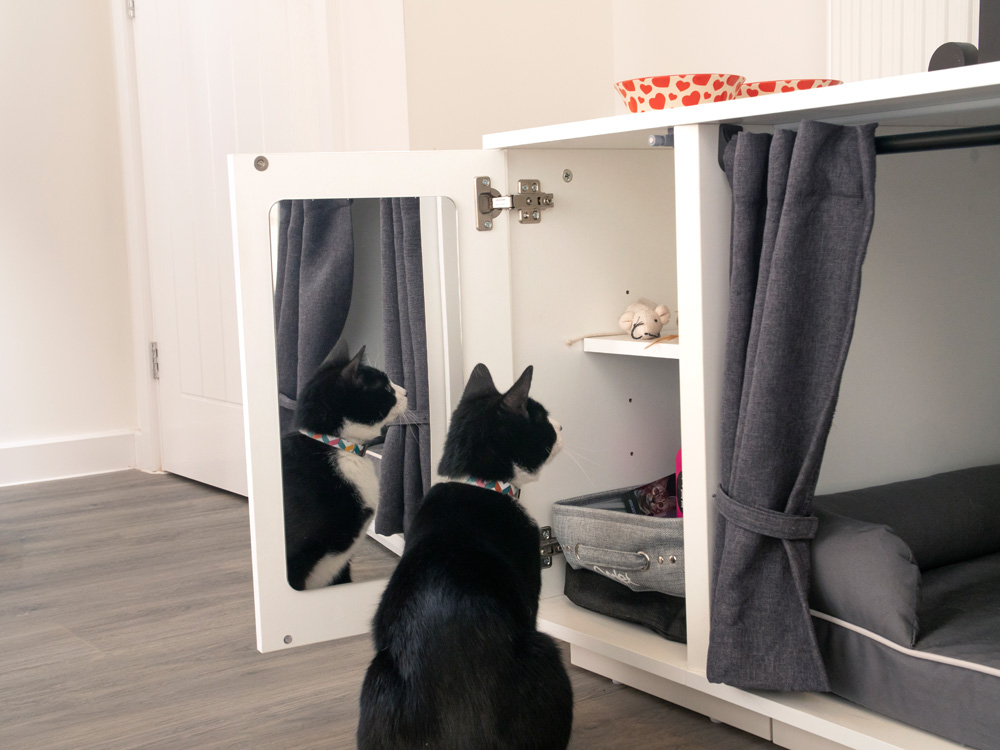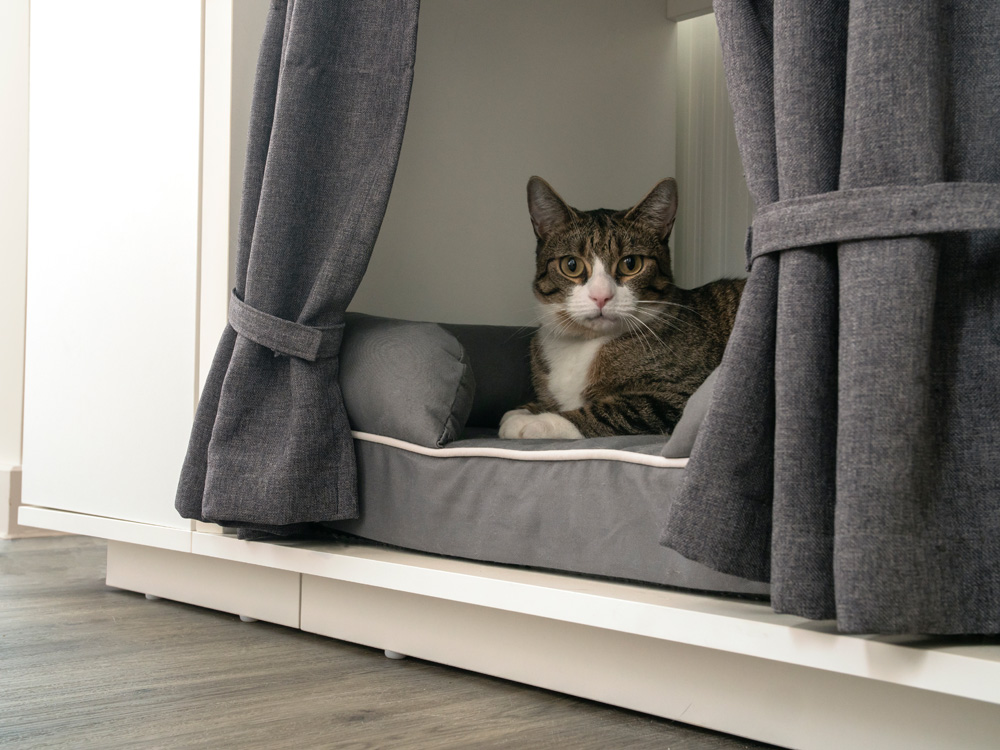 Am I willing to provide a rescue cat with the support they need?
Seeing the transformation in your rescue cat's personality is incredibly rewarding, but first you need to be sure that you can provide the patience and support needed for them to settle in to your home and feel at ease.
If you have a full time job, you may need to consider taking some time off to settle them into your home, get them used to their surroundings, litter tray and neighbourhood. If the household has children, you will need to prepare them to be gentle and quiet with the new cat.
Most rescue cats are discharged from rescue homes with a full bill of health, but on the odd occasion some cats may need a few more vet visits, or even repeat medication. If you rescue such a cat, you must be prepared to accept the cost and commitment required to provide the healthcare they need.
What will I need to settle a rescue cat into my home as smoothly as possible?
Litter tray

,

litter

, scoop

Food – speak to rescue centre about what food the cat has responded to best, e.g. wet or dry

Food and water

bowls

Treats

Toys

– again the rescue centre may know what they have liked

Cat carrier

Calming products 

Outdoor enclosure

for indoor cats
This entry was posted in Cats
---