Deep-cleaning an Eglu with a Steam Cleaner
Using a steam cleaner to clean any Eglu can be a very effective way. It will not affect the plastic, whereas all surfaces are cleaned, disinfected, and all killed mites, insects and dust are blown away by the power of the steam. As a bonus the surfaces will be dry in no time, because the plastic is warmed up.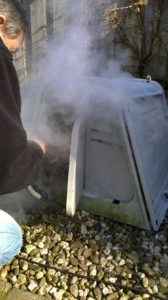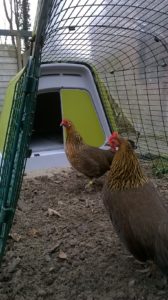 Deep-cleaning an Eglu Go once or twice a year is extra easy if one follows these steps:
1. Take of the top panel (lid)
2. Unscrew both side panels and bumpers, and take these off as well. For a complete cleaning you may want to disconnect the run as well.
3. You now have access to all inner and outer surfaces. Clean them thoroughly with the steam cleaner, if required using an old dish brush as well.
4. Clean the bumpers, panels and top lid in the same way.
5. Re-assemble the run and the coop.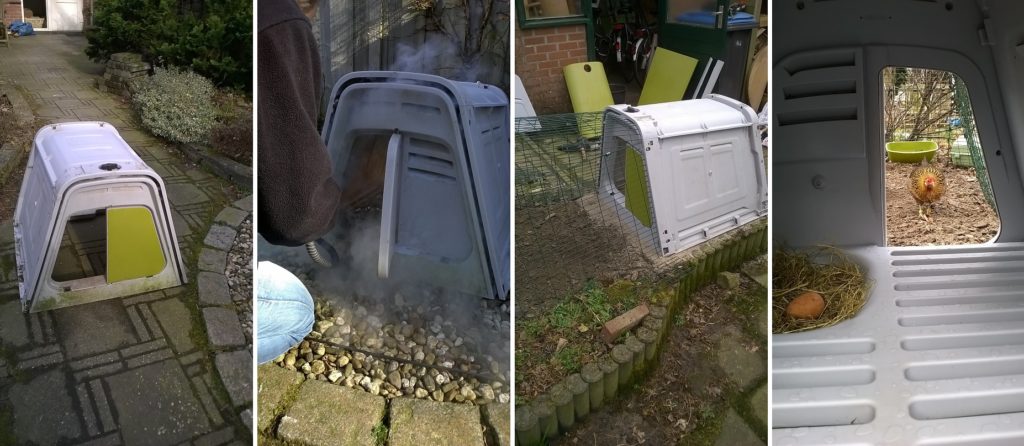 This cleaning method has been used for several years now by our Dutch team-member and is guaranteed to keep your Eglu in top condition, without damaging any parts!
This entry was posted in Chickens
---