8 Signs Your Dog Loves You
Warm Welcomes
One of the best things about being a dog owner is coming back home to be greeted by a happy (and pretty crazy) dog. It doesn't matter if you've gone to the shops for 10 minutes or have been at work all day, your pup will act like you've been gone for days – jumping, dancing, licking and tail wagging. This is quite clearly a sign that your dog loves you and is happy that you have returned to them.
Yawning
We know that yawning is contagious between humans, but did you know that studies show that dogs are more likely to yawn simultaneously with their owners than with someone they don't know? It is suggested that this is a way for dogs to show empathy, and that yawning together with their owners is a sign of affection.

Licking
Does your dog wake you up with wet kisses in the morning, or does he or she lick your face when you're playing together? This is one of the absolute strongest signs that the dog feels truly comfortable around you, as it's a version of the grooming that they would have spent time doing with their parents and siblings in the pack.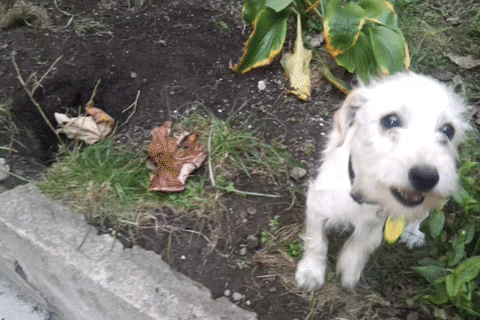 Sharing Toys
You might think that your dog only wants to play when they bring you their favourite toy. Wanting to play is also a strong sign of love, but by giving you their beloved possessions they are showing that you're the pack leader and that they're fully dedicated to you.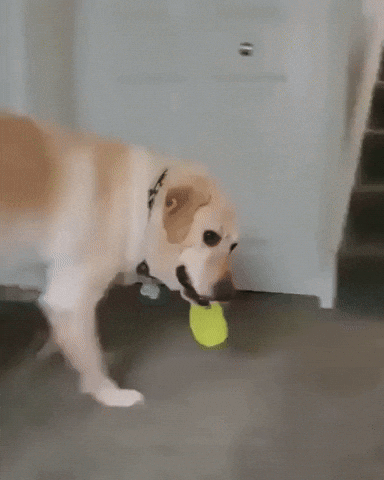 Loving Your Scent
You might get a bit annoyed when your pup steals your underwear and runs around the house with them, but try to remember that this thievery is actually a strong sign of affection. It means that the dog wants to feel close to you even when you're not right next to them. If you see your dog doing this you might want to leave an old T-shirt in their bed when you're out of the house to make them feel safe.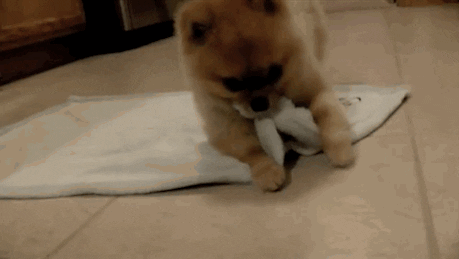 Eye Contact
If your dog looks you in the eye when you're talking to or playing with them, they're telling you that they love you. Eye contact releases the hormone oxytocin in the brain, which triggers feelings of comfort and affection and creates a stronger bond between you and your dog. An interesting fact is that dogs don't use eye contact in the same way within their own species. In fact, prolonged eye contact between dogs can be a sign of aggression.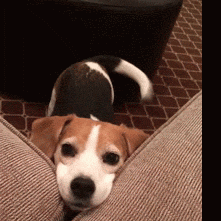 Relaxed Body Language
There are several ways your dog can use body language to show that they feel completely comfortable in your presence. A wagging tail is one of them, but you might also see relaxed facial features with a slightly open mouth and lolling tongue, blinking eyes, raised eyebrows and a tilting head, as well as rolling over for a belly rub.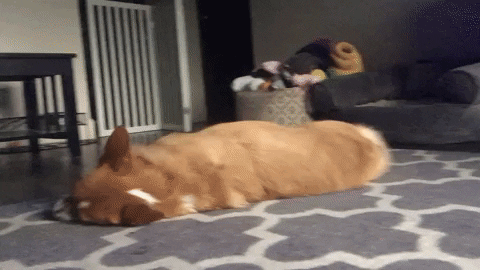 Snuggling
In the wild dogs sleep huddled with their pack, and as you are your pet dogs pack, he or she might choose to snuggle up next to you for a nap. If they're allowed to, dogs will sleep as close to their beloved humans as possible, both to feel protected and to protect the people they love the most. In a similar way you might also find that your dog stays close to you and sometimes leans against you when they are feeling stressed or intimidated.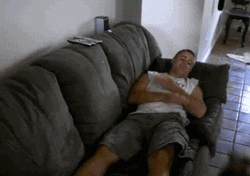 This entry was posted in Dogs
---