When Your Eglu Looks Like An Igloo
A lot of chicken keepers are worried about their chickens during cold winter days. Chickens are usually well adapted to the cold and as long as their coop is dry on the inside, they feel happy and warm in the Eglu.
Of course there are a few things to look out for and prepare for during the winter, so we have spoken to Stefanie, who is going through her second winter with the chickens in their Eglu Cube this year. She tells us about the preparations and adaptations she makes for when the weather gets icy and how she and her chickens get through the season.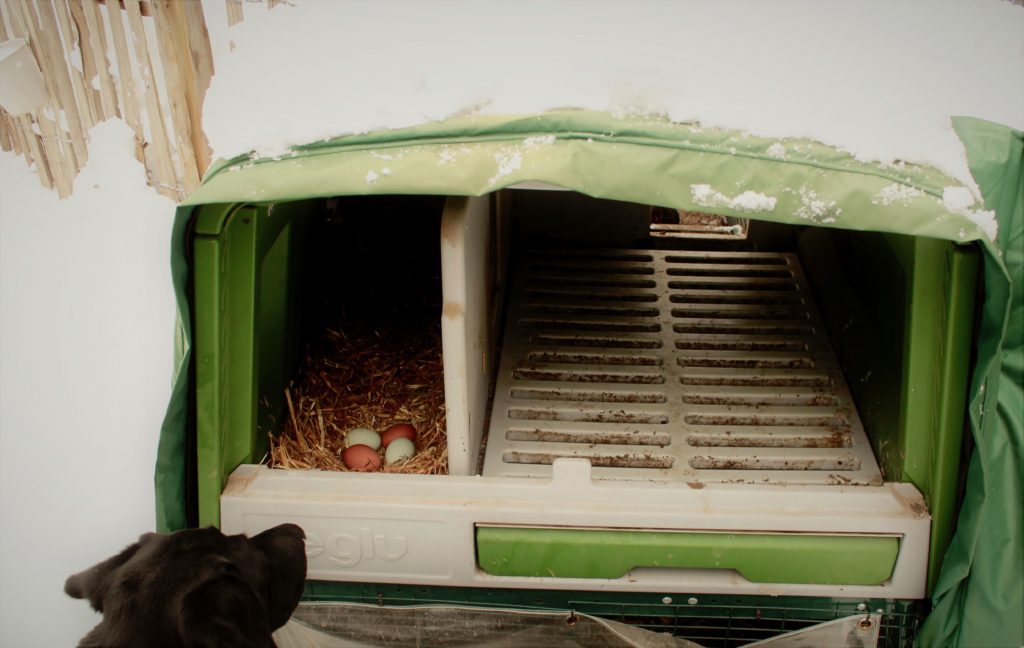 Omlet: How long have you been keeping chickens and how many have you got?
Stefanie: We have been keeping six chickens since February 2018.
Omlet: What is your favourite thing about keeping chickens?
Stefanie: I love that we have our own, freshly laid eggs every morning.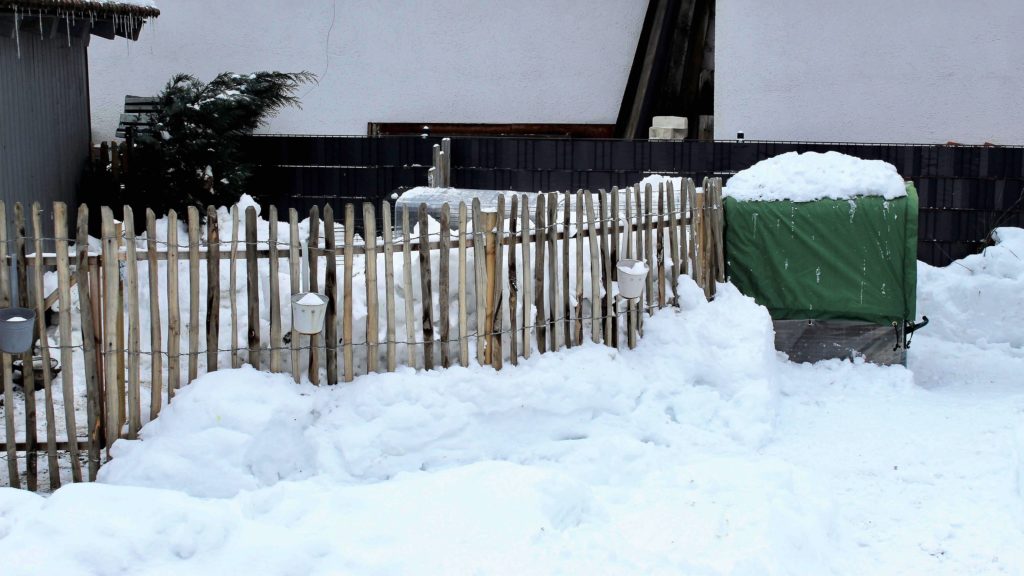 Omlet: You live in an area of Germany that usually gets very cold and snowy in winter. How cold can it get in winter and how much snow do you have at the moment?
Stefanie: We live in Lohberg, in the south of Germany. The temperatures are usually between -5 and -15 degrees centigrade in winter (5f), so it does get very cold here. We currently have around 50cm of snow, which is normal for this time of year.
Omlet: What changes did you make to the Eglu Cube to get it ready for winter?
Stefanie: We use the Extreme-Temperature Jackets and run covers during the winter as they help keep the cold out.
Omlet: Do you change the daily food and water routine during the winter?
Stefanie: We make sure to feed them more regularly and keep an eye on them to make sure they definitely eat enough. They eat a lot of fresh lettuce, and I like to give them warm food to help them keep warm. Keeping an eye on the water is extremely important as it easily freezes.
Omlet: Do the chickens use the run more or less in the winter than they do the rest of the year and do your chickens like snow?
Stefanie: My chickens don't like snow at all, so that's why they mainly keep to the covered areas of their run, where it's dry.
Omlet: Do your chickens lay eggs in the winter?
Stefanie: Our six girls don't lay as much as they usually do during other times of the year, but even though we have a lot of snow, we still get around two to three eggs every day.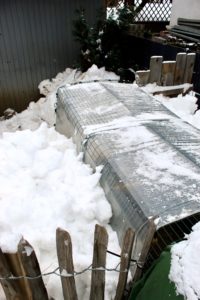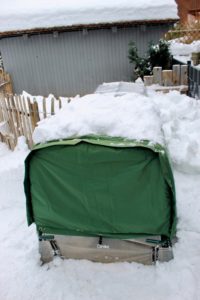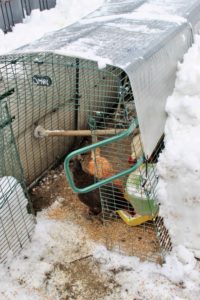 Omlet: Do you add a light source to your coop?
Stefanie: Yes, we do have a light in the coop as it gets dark very early these days.
Omlet: As chickens love scratching and foraging for food, do you give them some other entertainment when it's snowy and icy?
Stefanie: Yes, we tend to spread some corn in the covered areas of their run. This keeps them entertained and offers them a chance to scratch naturally.
These are great ideas to keep your chickens happy and healthy during the winter. Have a look at our video of top tips for chicken keeping in winter:
This entry was posted in Chickens
---