How To Prevent Your Eggs From Freezing
Finding a frozen egg in the next box is one of the most disappointing things a chicken keeper can experience, especially as eggs can be few and far between in winter.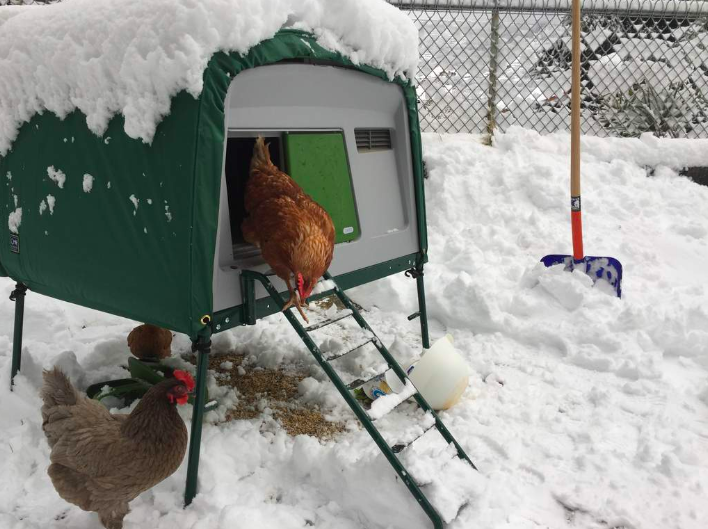 An egg white freezes at 32.81°F, and a yolk at 33.04°F, which means that exposed eggs are at risk of freezing as soon as the temperatures approaches zero.
Can I use a frozen egg?
Frozen eggs can make you very ill. When the egg freezes the contents expand, causing the shell to crack. If you find a frozen egg with a cracked shell, the safest thing to do is to discard it, as you don't know what unpleasant things the contents of the egg have come in contact with.
If the shell isn't broken, you can keep the egg frozen until you need it, and then thaw it in the fridge. You might however find that it doesn't behave completely like eggs that haven't been frozen, especially the yolk. It can get gelatinous and thick, and will not flow like it normally does. It will also be much more difficult to separate the white and the yolk, so it's best to use the egg for a recipe where the whole egg is needed.
How to prevent the eggs from freezing
Insulate your coop

Focus on the nest box

Collect the eggs more frequently

If this is not a possibility for you, Omlet's Eglu coops can give you a bit more flexibility. The twin-wall insulation system will keep the coop warmer for longer, which prevents the eggs in the nest box from freezing, while also keeping your chickens warm and cosy, and the coop nicely ventilated. You can also protect your eggs (and chickens) against the most extreme temperatures with our rage of insulating blankets and jackets.
This entry was posted in Chickens
---