#NationalCaramelDay- Salted Caramel Cupcakes
We recently saw some irresistible looking caramel cupcakes on the @buttermeup.cakes Instagram account and we've been craving them ever since. So to celebrate #NationalCaramelDay we asked the owner and chief baker Holly Taylor for her secret recipe, see below: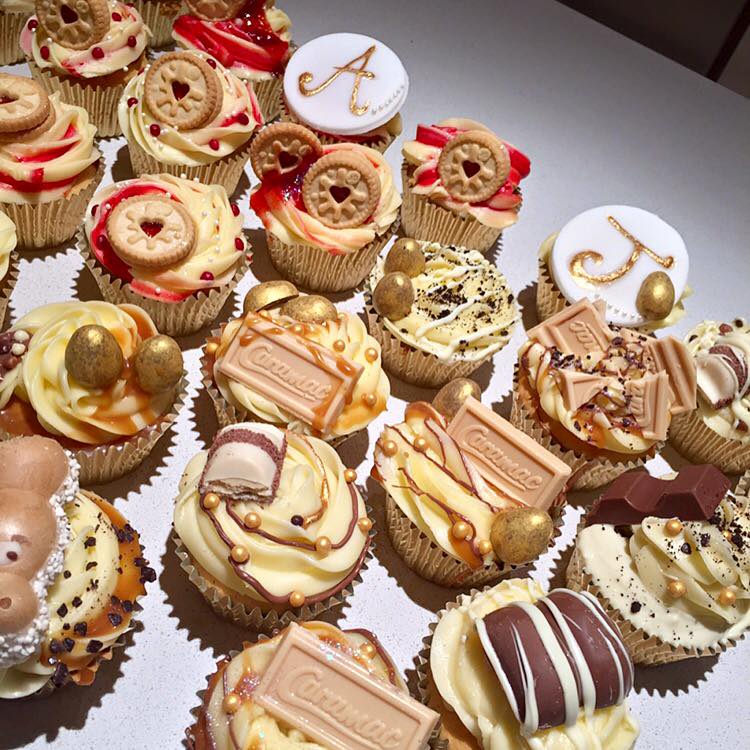 Recipe:
115g self raising flour
115g caster sugar
2 eggs
115g butter
1 tsp vanilla essence
Jar of Salted caramel sauce
1 tbsp Milk
Buttercream
250g of unsalted butter
500g of icing sugar
1 tsp of vanilla essence
2 tbsp of salted caramel
Caramac bar for decoration
Drizzle caramel on top!
Method:
Cream butter and sugar in bowl
Then add vanilla essence
Then whisk eggs in small bowl
Add the eggs in gradually, with tablespoon of flour as you go to prevent the mix from curdling
After you've added all the eggs, put in the remaining flour and finally a tbsp of milk.
Then spoon into cupcake cases!
Bake 180 degrees for 12-15minutes
Makes 12 small or 9 large cupcakes.
This entry was posted in Recipes
---