7 tips to help your rescue dog establish a routine
Rachel Spencer is a freelance journalist specialising in writing about pets and the pet industry and an award-winning pet blogger.
She welcomed her first rescue dog Daisy, a terrier cross, into her life in 2009, and this inspired her to start The Paw Post pet blog, writing about animals and the difference they make in people's lives.
Rachel rehomed her second terrier, Patch, in 2018 and together they enjoy traveling to dog-friendly destinations and trying out the latest in doggy toys, treats and technology.
---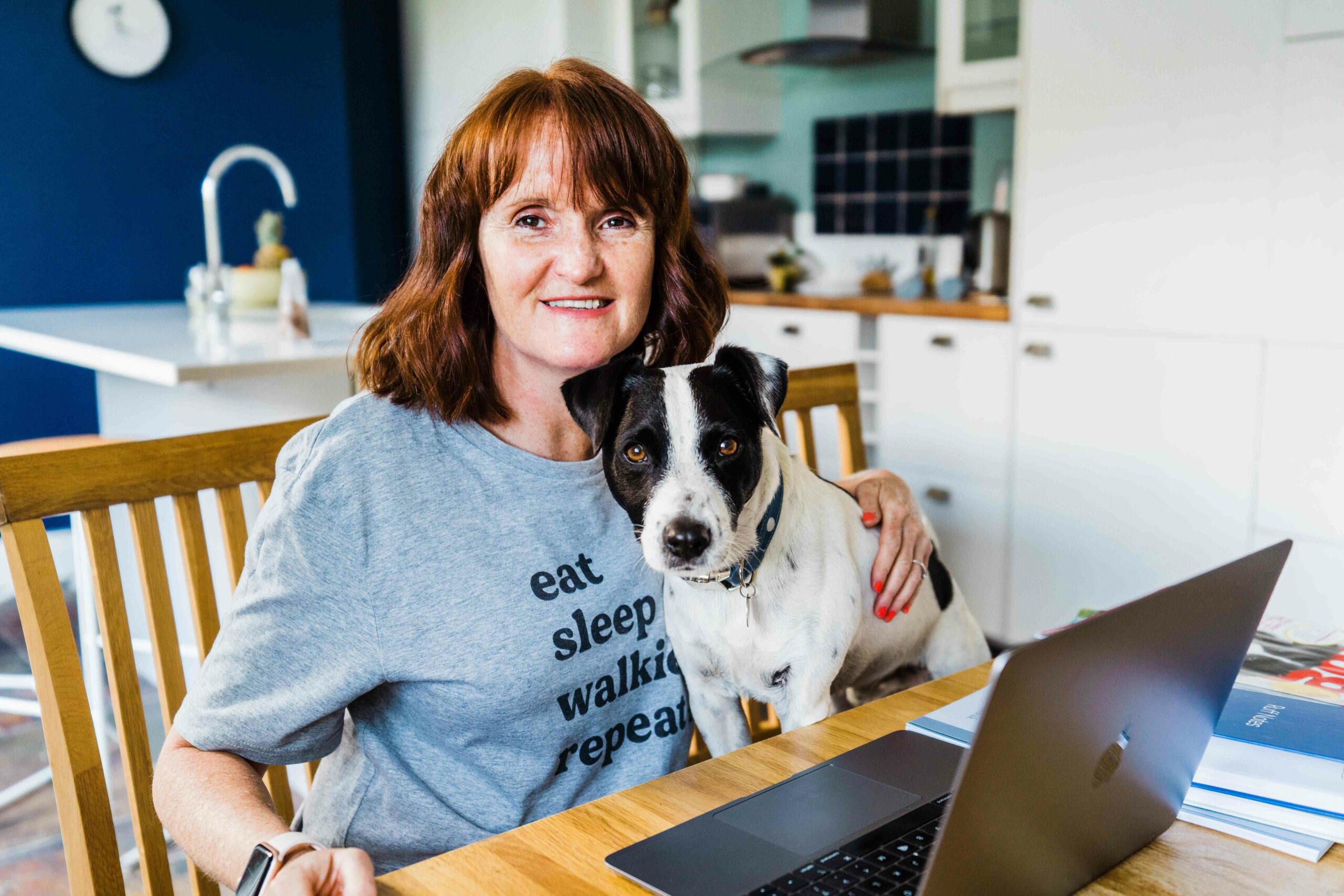 Welcoming a rescue dog into your home and your heart is a wonderful thing to do. You gain a faithful companion to give you unconditional love, and your dog gains a second chance at happiness. As a new pet parent, it's key that your dog settles in your home and these seven tips will help you establish a routine.
1. Buy the basics
Stocking up on the following items ahead of your furry friend's arrival will help them feel right at home.
Food – ask the rescue or former owner what they are used to eating.

Food and water bowls

Collar, lead and tag with your contact details on – you're legally required to include your name and address on and consider your phone number too.

Toys

Bed and blanket – the

Omlet Topology Luxury dog bed

is ideal, with washable and removable toppers and the option to pop a blanket over the top. 

To help your dog settle, snuggle under the blanket before they arrive so it carries your scent. 
2. Give them space
Welcoming a new furry family member is exciting, but they will likely be tired and a little overwhelmed. They might be shy at first too, so be patient. Given time, they'll interact and become more confident and playful.
They'll need some peace and quiet so set up their bed or a crate, treats and a toy in a quiet room or area so they can retreat if they need some time alone.
3. Start exploring
For the first few days, take short walks in your local area and allow your dog to sniff and explore their new surroundings.
Avoid busy places with lots of dogs and leave their lead on to ensure they're safe, then build up to longer walks in new places.
4. Monitor their progress
Consider keeping a doggy diary, so you can record how they settle in, their likes and dislikes, training progress and behavior when left alone.
Rescue dogs may experience separation anxiety, so consider using a pet-cam to watch how they react when you leave them.
5. Connect with local pet professionals
Book an appointment with your local vet for regular checks, worming and vaccinations. This will help your pet get accustomed to the vet.
If they require regular grooming, you could also visit your local salon with your pup to discuss their grooming routine. During these visits, feed your dog treats to make it a positive experience.
6. Begin training 
Dogs love to learn. Find a local, accredited, force-free trainer to teach you kind and ethical ways to communicate and bond. Choose from classes or one-to-one for professional guidance, and a chance for your dog to meet other dogs. 
7. Look forward to years of happiness
There is a wonderful quote from psychologist Emma Kenney, "Opening up your life to a dog who needs a home is one of the most fulfilling things you can do."
Whatever their past, your rescue dog can look forward to a new life by your side, from walks in the woods to cuddles on the couch. By taking these simple steps to help them settle, you'll be paving the way for shared adventures for years to come and a lifelong bond that's hard to beat.
This entry was posted in Uncategorised
---