Can I Compost My Cat Litter?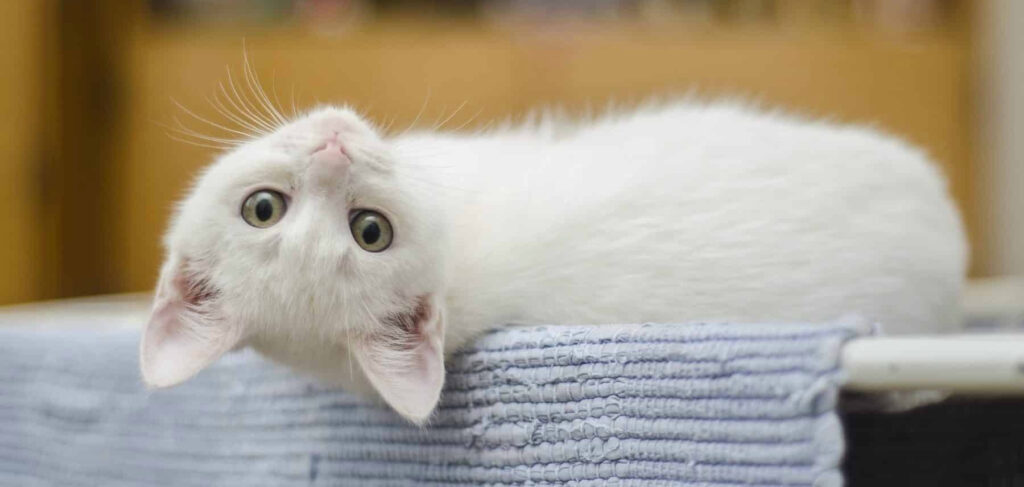 With the increasing awareness of how the environment is being affected by humans, it is understandable that many pet owners are attempting to make more environmentally friendly decisions within their home.
Some litter can be composted, and some can't. If you are determined to compost it, the starting point is to ensure that your litter is made from natural, biodegradable materials.
The origins of cat litter
Cat litter, which was first invented in the mid-century, has always been viewed as unusable waste that needs to be thrown away after use. The inventor was American businessman Edward Lowe, who began using Fuller's Earth – an absorbent clay-based mixture – rather than the ashes, soil or sand. He patented his product under the name Kitty Litter in 1947.
Many types of modern cat litter contain silica, which, although not harmful to cats, takes a long time to degrade after it's been thrown away and can't be composted at home. Some litters are marketed as 'flushable', but evidence suggests this can cause environmental damage. It's made from ingredients such as corn, wood, pine or wheat, which means its biodegradable. However, the flushed litter can potentially spread toxoplasmosis, which can affect humans as well as other animals. Most water treatment plants are not equipped to remove the tiny organism. A healthy immune system can fight off the bacteria and the disease it causes – toxoplasmosis – but the ailment is life-threatening to people who are already unwell.
To add to the problem, flushable litters can block toilet pipes. If you use a septic tank system, the hardened poo and litter waste will not easily break down. If you opt for this type of product, it is actually best to bin it in compostable bags. Any litter that is not soiled can, in theory, be composted on the compost heap.
Choosing the best litter for your cat
So, what do cats think about all this?
No two cats are the same, and some seem to be very fussy about their litter. Every cat has its own individual needs, quirks and preferences – for example, sometimes a cat won't share its litter tray with another cat or will turn its nose up if the tray doesn't contain their favorite type of litter.
Choosing a litter that your cat is comfortable with while remaining environmentally friendly can be tricky. Omlet eases this dilemma by offering four different types of biodegradable cat litter.
Omlet Cat Litter No. 2 is made from tofu and is one of the most environmentally friendly cat litters available. As well as being great for the environment, it's also great for your home, as this litter is long-lasting and absorbs smells faster and more efficiently.
Omlet Cat Litter No. 4 is clay-based and is incredibly easy to clean up as it clumps together when wet, giving you an easier clean each time. The clay mix is not compostable, but it will not damage the environment when you dispose of it.
If your cat is only happy using a silica-based litter, it might be a good idea to head to your nearest waste disposal center to dispose of it. They may have a more environmentally friendly option available than adding it to the general waste.
How to compost cat litter
Composting cat litter is like any other composting. The key thing is to get an appropriate bin. Follow these five points, and you won't go far wrong:
Keep the compost pile away from any vegetable beds or other food-growing areas.
Ensure the bin is large enough to enable the compost to be turned regularly – a container of at least one cubic meter will be sufficient.
Only litter that is 100% plant-based can be disposed of in this way. Clay litter or litter with added chemical deodorants cannot be composted.
Add composter liquids, vegetable and plant matter and grass clippings to the compost. Chicken or horse manure will help the composting process, too.
Leave the compost for two years before using it in the backyard or garden, and only use it for plants, not food items.
Disposing of the clumps of cat poo (down the loo or in the general waste bin) before composting is highly recommended. The droppings contain bacteria that could cause illness if it contaminates food.
Happy composting!
This entry was posted in Cats
---